Queen's Brian May Confirms A Close Friend's Passing By Sharing An Emotional Letter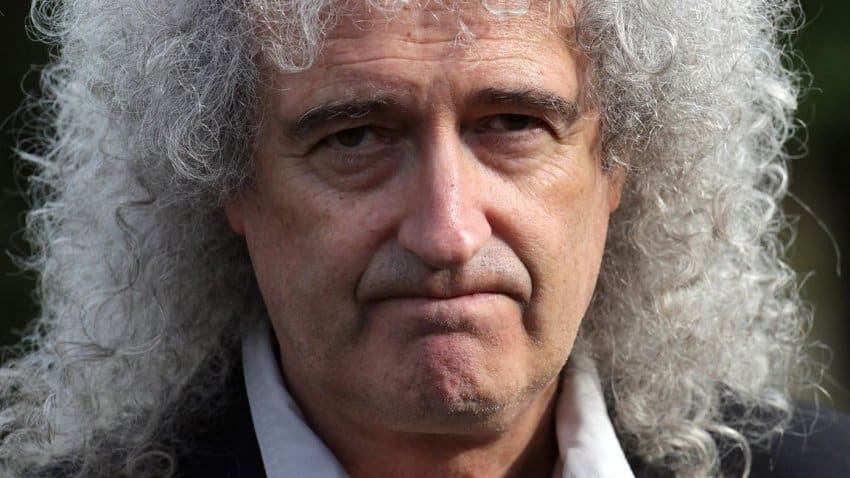 Queen guitarist Brian May, who updates his social media accounts to share his daily life, has just shared a new Instagram post to confirm his close friend Bison's tragic passing. He shared a rarely known photo and an emotional letter to send his respects for him.
When his followers looked at the photo, they've seen that it was a photo card. Probably, the rare photo came from Brian May's photo archive.
In the social media letter, Brian May mentioned their first meeting with Bison. According to Brian May, he was a 'Man of the Road' when they met. When Brian May continued to his words, he said that Bison worked happily for a year around the world as they toured with the Brian May Band.
"Very sad to hear of the passing of our old friend Bison. Bison was a seasoned Man of the Road when I met him, who volunteered to take over looking after my guitar, as my dear long-time tech Brian Zellis stepped away from live work. It was just around the time I was tentatively moving into a solo touring situation, Freddie having gone, and my album Back to the Light just released.
"Bison worked for a year or more around the world as I toured with the Brian May Band. Bison was a great pro, always jolly and calmly philosophical in the face of the challenges of live work. He was also a pretty accomplished guitarist in his own right."
Later, Brian May touched the photo he shared.
"Here you see him with my 'Old Lady' – he actually gave her that nickname, as I remember – checking her out. You can see clearly that the Red Special at this point was quite battered, and held together with gaffer tape in places.
"Soon after that, Greg Fryer came upon the scene and undertook a restoration of her body – giving back enough life to make this far with me. Bison moved on to other things when Pete Malandrone took over a permanent position as my guitar tech."
Brian May concluded by expressing his devastation after the passing of the talented musician and his closest friend.
"Very sad that Bison is no longer with us – my deep sympathies to Elaine, Lola and Cade at this terribly hard time. RIP Bison. Bri."
You can find the photo below. Click here for the post.