Motley Crue Singer Vince Neil's Latest Body Pose Revealed, He Is Not Overweight!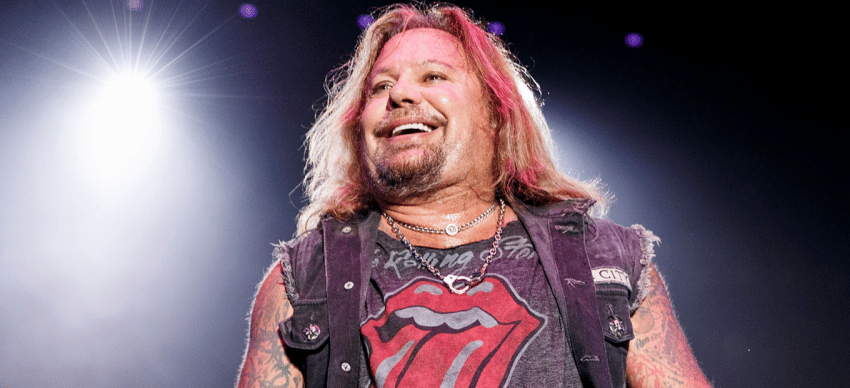 The world-known heavy metal band Motley Crue vocalist Vince Neil's girlfriend, Rain Hannah, also known as the makeup artist, has just added a new moment to her social media and showed the latest appearance of her boyfriend, Vince Neil.
In the photo shared by her, she and Vince Neil were spending their quarantine times in their pool. While Rain was sitting outside of the pool, Vince was lying on the floating air bed inside of the pool.
When she posted the pose, she put a special sticker for his boyfriend, Vince Neil. In the sticker, it was writing, "You are my sunshine."
Before Rain Hannah's social media post, Vince Neil showed the recent situation of his body and sent a new pose while going out for essentials.
On past December, Motley Crue manager Kovac confirmed that some members are preparing the band's 2020 Stadium shows with a personal trainer and nutritionist.