Mötley Crüe Releases New Lyric Video For 'Ride With The Devil'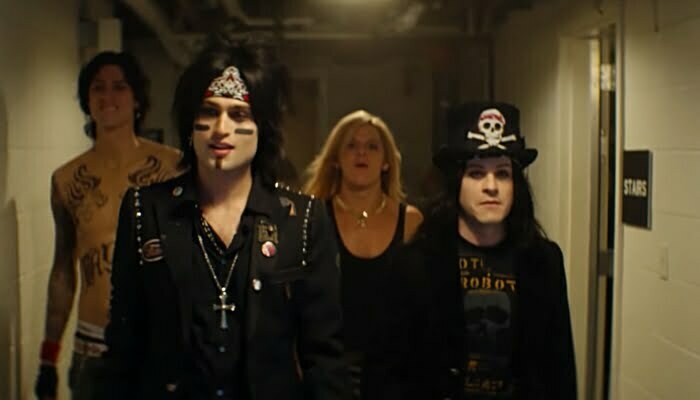 American rock band Mötley Crüe has released the official lyric video for the new song 'Rise With The Devil'. The track accompanies the new film 'The Dirt' based on the 2001 autobiography of Mötley Crüe and Neil Strauss, and is featured in the film, 'The Dirt Soundtrack'.
READ: STEEL PANTHER'S MICHAEL STARR RESPONDS TO NIKKI SIXX
The soundtrack was released on March 22, 2019, by Mötley Records and Eleven Seven Records in CD, LP, and digital formats.
The 18-song soundtrack was mastered by Grammy winner Dave Donnelly, and the video clip was directed by Rantz Hoseley.
THE DIRT SOUNDTRACK Tracklist:
1. The Dirt (feat. Machine Gun Kelly)
2. Red Hot
3. On With The Show
4. Live Wire
5. Merry-Go-Round
6. Take Me To The Top
7. Piece Of Your Action
8. Shout At The Devil
9. Looks That Kill
10. Too Young To Fall In Love
11. Home Sweet Home
12. Girls, Girls, Girls
13. Same Ol' Situation (S.O.S.)
14. Kickstart My Heart
15. Dr. Feelgood
16. Ride With The Devil
17. Crash And Burn
18. Like A Virgin