Metallica Stars Kirk Hammett And Robert Trujillo's Unseen Rehearsal Pose Revealed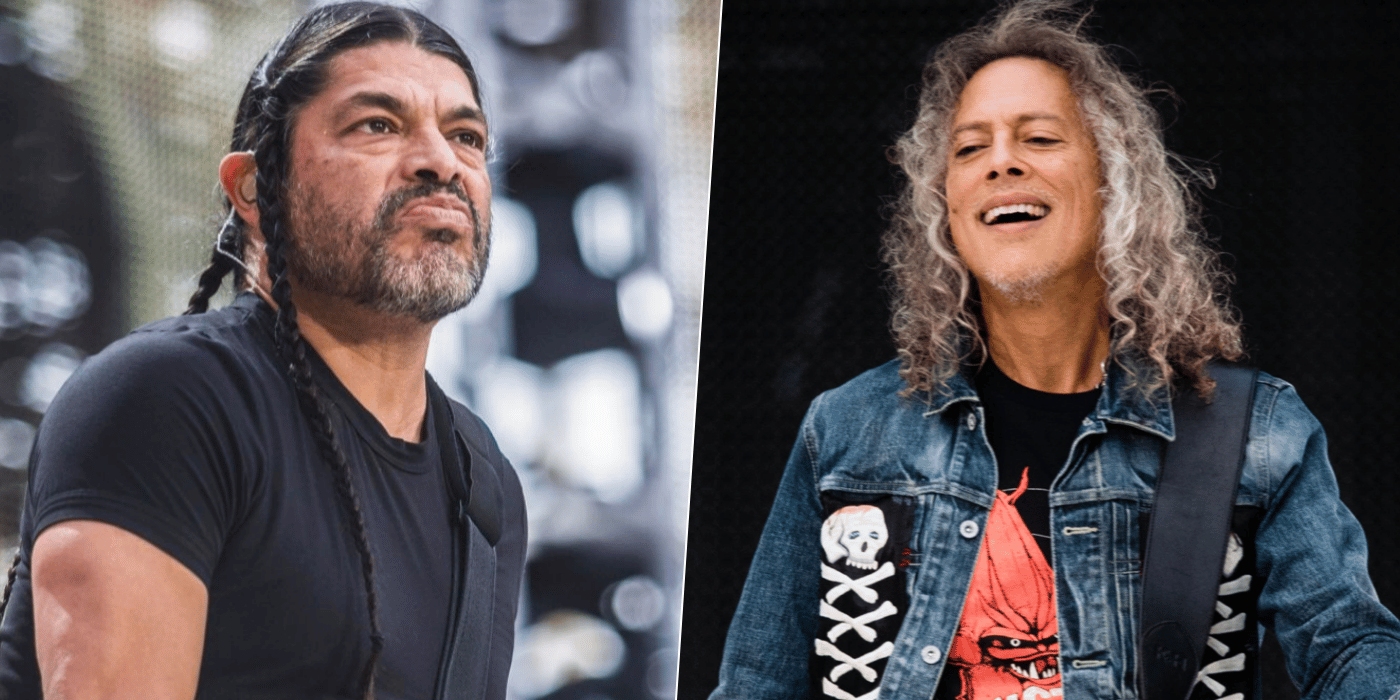 One of the rarest poses of Metallica legends Robert Trujillo and Kirk Hammett has been revealed by the band's guitarist Kirk Hammett and expressed his excitement in a special way.
As many of Metallica fans know, Metallica reunited for a rehearsal for the first time after coronavirus lockdown. Recently, the band posted two different videos from their rehearsal, which includes Creeping Death and Battery.
With a recent Instagram post, Kirk Hammett shared a post with his bandmate Robert Trujillo, the bassist of the band, and stated that he excited for their reunion. In the post, they were in a backyard and playing guitars. They looked quite happy to reunite after a long time.
In the caption, Kirk Hammett wrote:
"Rehearsal finally !!! Photo by Mark James Osegueda II."
In the comments, Robert Trujillo shared his thoughts about the photo and sent a comment about it.
You can find Kirk Hammett's social media post below.