The 5 Guitarists That James Hetfield Named His Favorites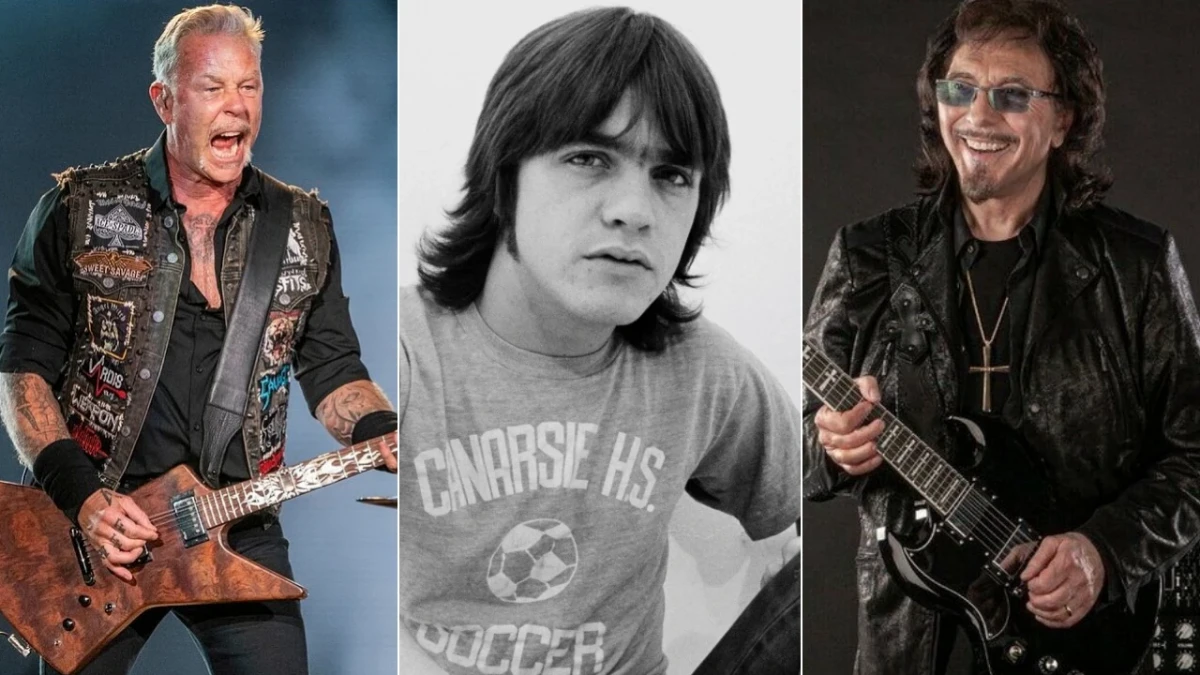 Known for being the frontman of Metallica, James Hetfield has been influenced by the work of those who came before him. Over the course of his career, Hetfield has cited a wide range of guitarists as inspirations, from classic rock and metal icons to lesser-known underground artists. In this article, we will take a closer look at some of the guitarists who have had the greatest impact on Hetfield's playing style and musical vision.
Before starting James Hetfield's inspirations list, the frontman's rhythm guitar work is known for its driving, powerful, and memorable riffs, which have inspired countless other guitarists in the genre. His songwriting has also been praised for its depth, honesty, and emotional intensity, as well as its ability to address complex themes and issues.
Moreover, James Hetfield's powerful and distinctive vocal style has been a defining feature of Metallica's sound and has inspired countless other metal vocalists. His ability to combine aggression, melody, and emotion in his singing has been a key factor in Metallica's success and has helped to make them one of the most iconic and influential bands in metal history.
However, let's detail the guitarists that influenced James Hetfield during his career.
The 5 Guitarists That Influenced James Hetfield
In 2017, James Hetfield appeared on Eddie Trunk to give some names to reveal his guitar influences. So, let's begin the list that tells James Hetfield's favorite guitarists.
#5. Angus Young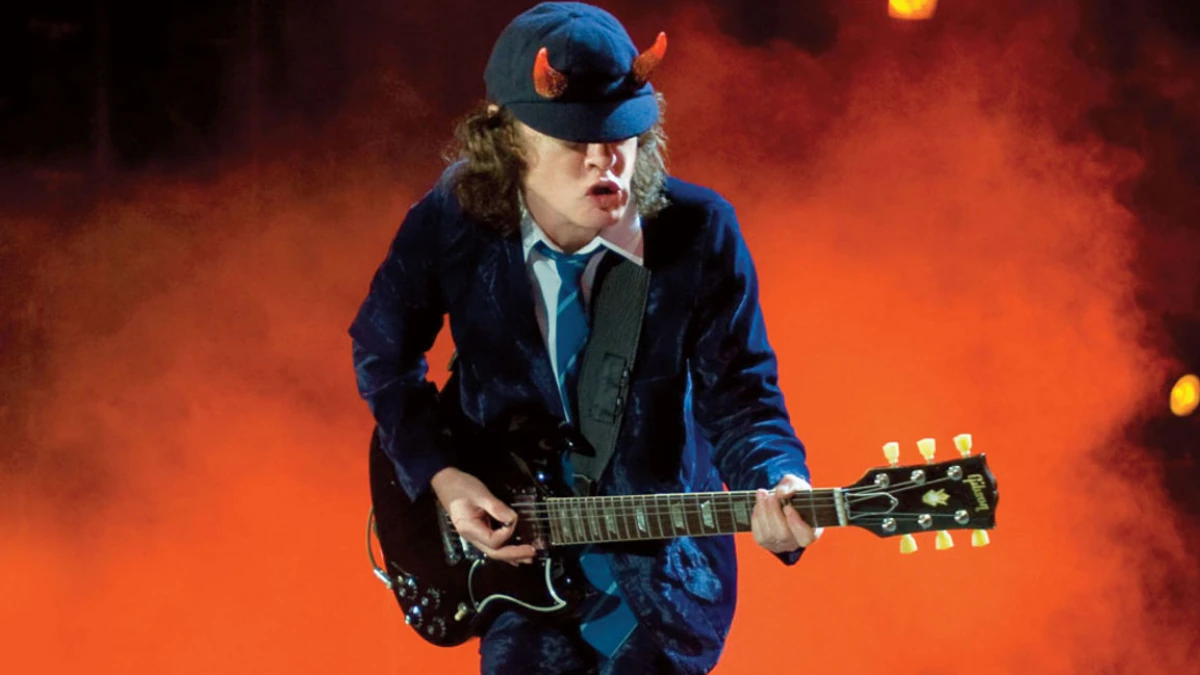 Angus Young is a legendary guitarist and the co-founder of the hard rock band AC/DC. Known for his high-energy stage presence, wild guitar solos, and signature schoolboy outfit, Angus Young is widely regarded as one of the most influential and iconic guitarists of all time. With his aggressive yet melodic playing style and his use of memorable riffs and solos, Young has helped to define the sound of hard rock and heavy metal, inspiring countless other guitarists in the process.
In 2016, James Hetfield told Billboard that Angus Young's guitar skills was mind-blowing for him. When the interviewer asked about Metallica's early influences, he named Angus Young one of his favorite guitar players of all time.
"Everybody mentions The Rolling Stones," James Hetfield said. "They could probably play until they're 120. Lemmy [Kilmister, Motorhead] gave it all he had to the last breath. Bruce Springsteen, another guy I admire for his endurance. But Angus Young — that guy blows my mind. That guy sweats so much every night. I can't believe his head is still on his body."
#4. Tony Iommi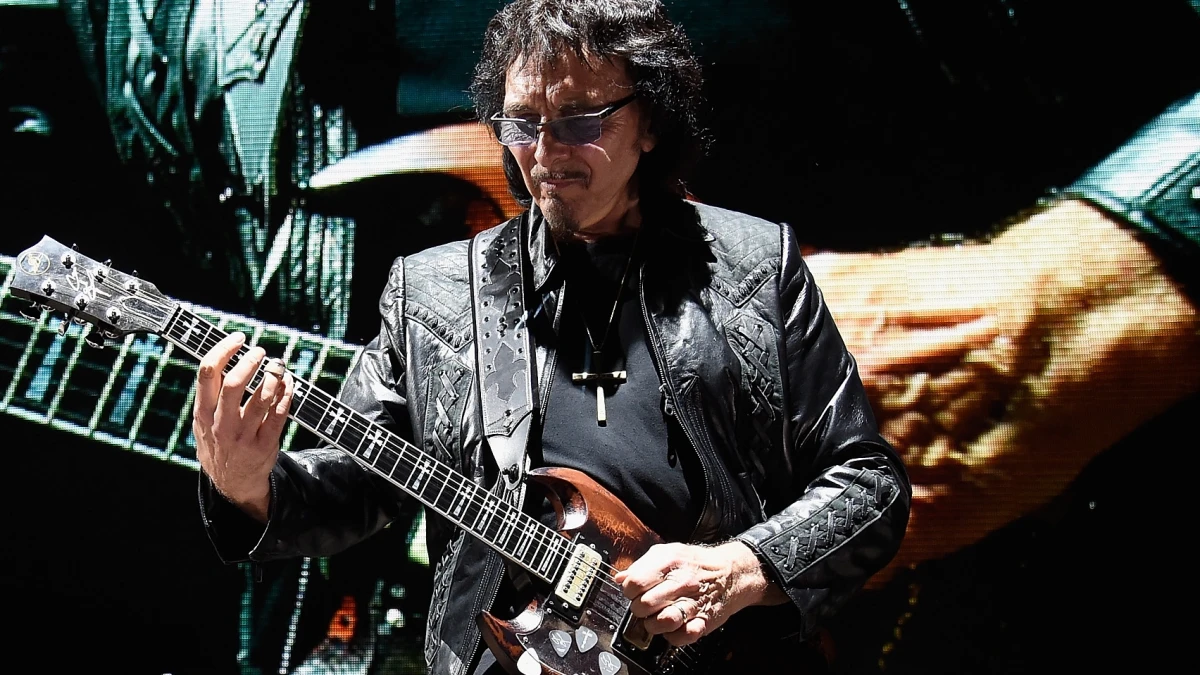 Tony Iommi came to world prominence as the co-founder of the heavy metal band Black Sabbath. Despite losing the tips of two of his fingers in an industrial accident as a young man, Iommi overcame this setback and went on to develop a unique style of guitar playing characterized by heavy riffs and dark, ominous melodies. With his innovative use of guitar effects and his ability to create memorable and powerful guitar solos, Iommi has inspired generations of guitarists and cemented his place as one of the most influential and respected musicians in rock history.
Over the years, both musicians have acted respectfully for each other. After James Hetfield announced he entered rehab in 2019, Iommi sent a few words to support him, saying, "My best goes out to James Hetfield. You've done the right thing seeking help. I'm thinking of you my friend and wishing you all the very best on your recovery. Looking forward to seeing you back at your best very soon. Your pal Tony." In 1990s, both artists even contacted each other, with James Hetfield saying to Iommi, "It's a pleasure to finally meet you, man."
In 2022, James Hetfield also said: "I'm kind of a little bit of a barbarian when I play. [I'm] always interested in the riff. It was the foundation of the song. Tony Iommi, he's ruling the song with his riff and everything else joins him."
#3. Rudolf Schenker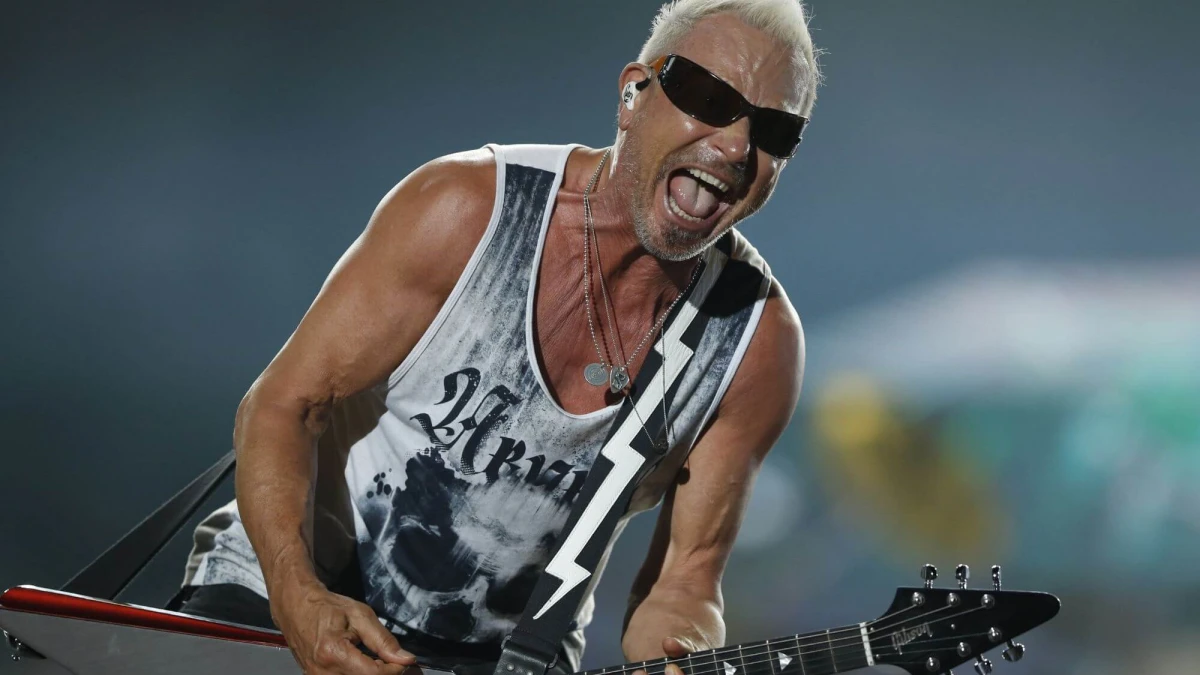 Rudolf Schenker is a German guitarist and the founder of the hard rock band Scorpions. With a career spanning more than five decades, Schenker has left an indelible mark on the world of rock music through his own playing and contributions to the band's sound and vision.
Schenker's guitar playing is characterized by his use of melodic, catchy riffs and his ability to create memorable solos that complement the band's songwriting. He has also been known to experiment with different styles and sounds, incorporating elements of classical music, blues, and other genres into his playing.
In an interview with Total Guitar in 2009, James Hetfield named Rudolf Schenker his guitar god, along with Tony Iommi and Malcolm Young.
"My rhythm gods are Tony Iommi, Rudolf Schenker and Malcolm Young – guys who just keep it steady," he says. "The Misfits too, and even the Ramones with their simplicity. It's all downpicking!"
One year later, in 2010, Rudolf talked about Metallica, saying that they were classic rock. He added: "Look at bands like Metallica. When they began, they were trash and they couldn't play their instruments. But over the years they became a classic rock band because they learned how to play, and they play extremely well now."
#2. Johnny Ramone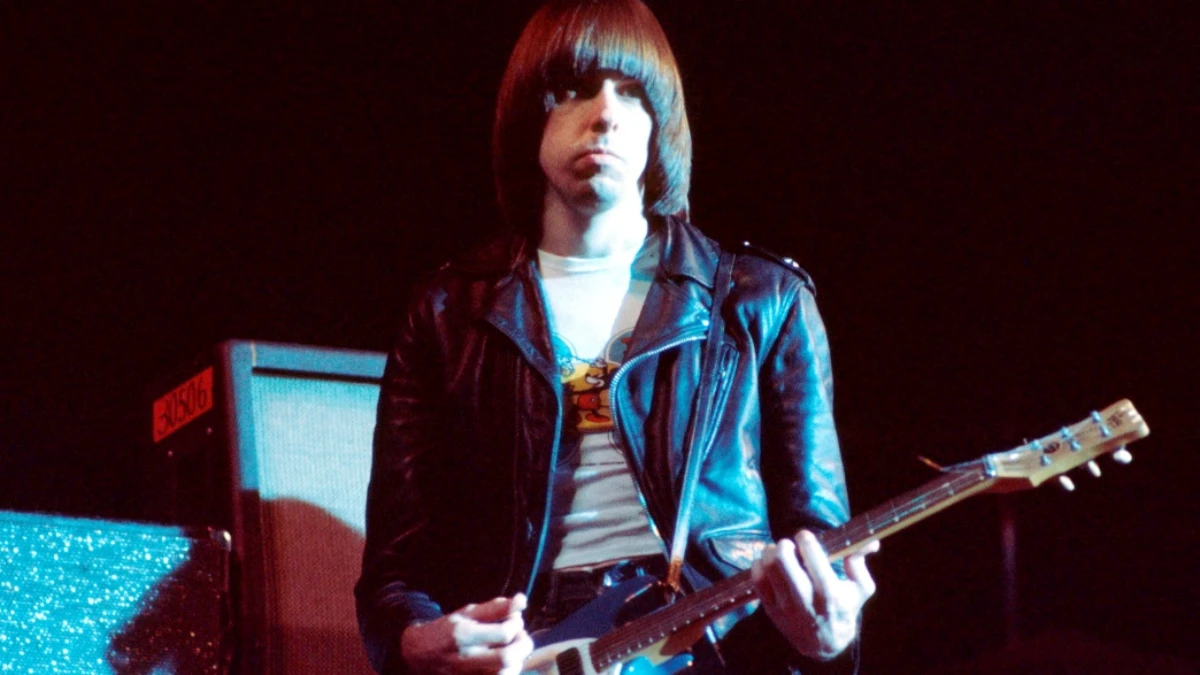 Johnny Ramone was another name James Hetfield picked as one of his favorite guitarists of all time. He was the co-founder of his rock band Ramones. Known for his aggressive playing style, fast-paced downstroke guitar technique, and minimalist approach to songwriting, Johnny helped to define the sound of punk rock and influence generations of musicians.
With his signature style of power chords and driving rhythm, Johnny's guitar playing was a driving force behind the Ramones' sound. In addition, he helped create a distinct musical identity for the band, combining elements of rock and roll, surf rock, and garage rock into a unique sound that would influence countless other punk and alternative rock bands. Johnny's contributions to the Ramones' songwriting were also significant, with his knack for catchy hooks and simple, memorable lyrics helping to create some of the band's most enduring hits.
However, in the past, James Hetfield shared comments about the guitarist. He described the guitarist as "one of the coolest, most down-to-earth guys you could ever." Hetfield also noted that Ramone's fast-paced downstroke guitar technique had been a key influence on his own playing style, particularly in the early days of Metallica when the band was still developing its sound.
#1. Malcolm Young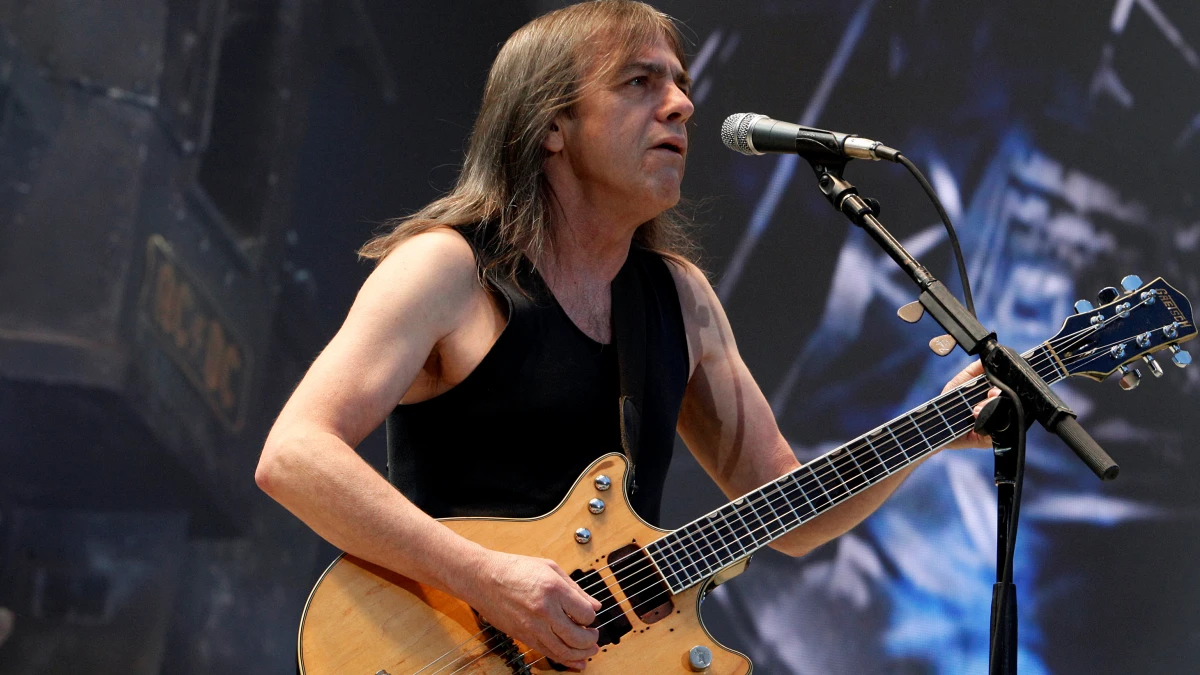 Malcolm Young was a Scottish-born musician and songwriter who was the co-founder and rhythm guitarist of the legendary Australian rock band AC/DC. Along with his brother Angus Young, Malcolm helped to form the band in 1973 and played a crucial role in shaping their signature sound.
The late musician's guitar playing was characterized by his use of power chords, aggressive strumming, and his ability to create catchy, memorable riffs. His simple yet effective playing style helped define the sound of AC/DC and influenced countless other rock and metal guitarists.
James Hetfield was one of those musicians that Malcolm Young influenced. In 2008, Hetfield praised Malcolm Young and his guitar style: "I'd listen to somebody like Malcolm Young and think, 'This dude's driving the train right now.' And that would be exciting. These days, there's been such an amazing resurgence in guitar talent – and not just guitar but drums, keyboards, singing… It's unbelievable."