Metallica's Lars Ulrich Surprises Juanes with 'Person Of The Year' Award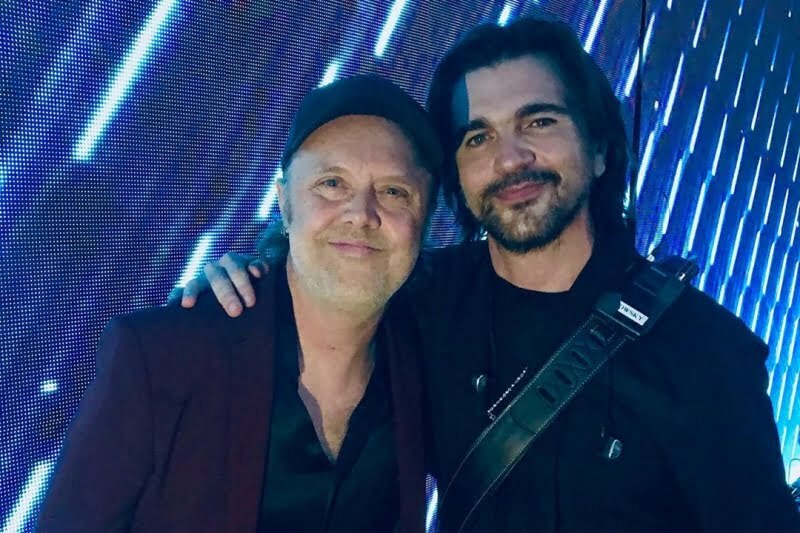 Metallica's Danish drummer Lars Ulrich has attended the 20th annual Latin Grammys last night(November 14) in Las Vegas.
Ulrich surprised the Colombian singer Juanes with Latin Recording Academy Person Of The Year award, while he performed several of his greatest hits.
"I met with Juanes years ago, after performing in Mexico," Lars Ulrich says. "And I have keenly watched his music, his creativity, and his radiant humanity soar across this beautiful planet. Then I learned he was a Metallica fan. Now tonight, we come full circle. I proclaim myself a Juanes fan! Mi amigo, mi parcero. I'm proud to recognize you as Person of the Year from the Latin Recording Academy!"
After the award ceremony, Lars Ulrich shared a photo on Instagram that his feelings and congratulated Juanes once more. He said:
"What an incredible honor for me to present Juanes with the Persona del Año award at this year's Latin GRAMMYs tonight here in Vegas. Parceros por vida!"
¡Que emoción! 🎶👏👏👏 @Juanes Persona del Año 2019 #LatinGRAMMY pic.twitter.com/ErzEAWp9wX

— The Latin Recording Academy / Latin GRAMMYs (@LatinGRAMMYs) November 15, 2019
Click here for the source.