Metallica's Kirk Hammett Shows How He Misses James Hetfield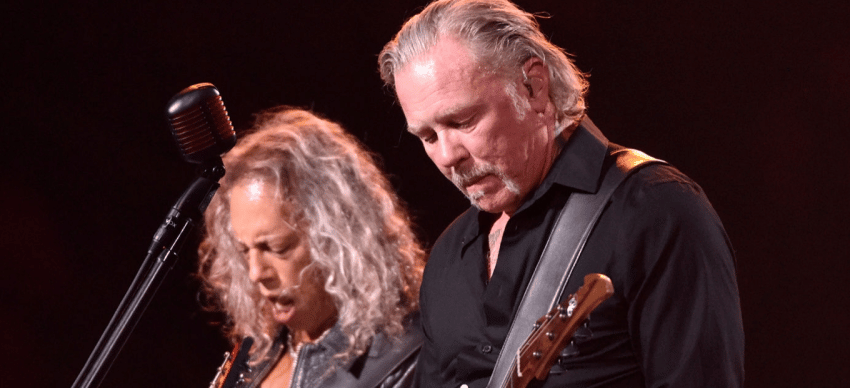 The 57-year-old musician Kirk Hammett, known for his successful works with the heavy metal band Metallica, made his recent social media appearance with a new photo including his bandmate James Hetfield and revealed one of the greatest moments of them.
In the photo taken by Steffan Chirazi, Kirk Hammett and James Hetfield were sharing stage while rocking the crowd who came to see them on stage. They looked very happy in the black-white effect photo.
Kirk Hammett wrote no statement except "'Tallicatuesday."
The fans who saw the pose got emotional after the photo. Most of them said they were looking forward to seeing James on stage once again.
Following his first live performance after his rehabilitation process, James Hetfield made his recent live performance for the new version of the band's iconic song, Blackened.