Metallica's Kirk Hammett Praises Lou Reed, Recalls The Blown-Away Moment He Lived With Him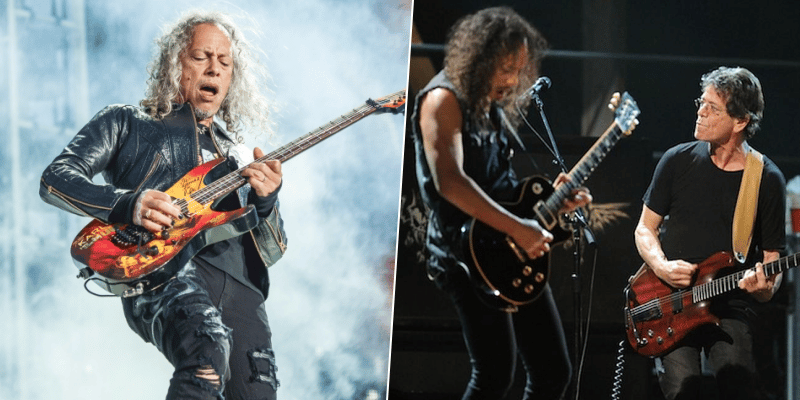 In a new appearance on Marin Independent Journal, Metallica guitarist Kirk Hammett mentioned the band's collaboration with the American musician Lou Reed and touched the greatness of him.
When the interviewer asked what it was like to play with Lou Reed, Kirk said that he is a good guitarist. He also recalled their rehearsal and remembered the weird moment he lived with him.
Kirk told:
"He's a really, really good rhythm-guitar player. He had a good, solid rhythm pulse to his playing. He was really not into lead guitar playing, and he was really, really not into wah-wah.
"In fact, one time during a rehearsal, I set the wah pedal and he just walked up to the microphone and said, 'Noooooo. No guitar solos. No wah-wah.' And I was blown away. [Laughs]
"He had his musical preferences. He had his musical boundaries. And he was not shy in letting us know what those preferences and boundaries were.
Lulu, the collaboration of the Metallica and Lou Reed, was released on October 31, 2011 by Warner Bros."
Learn more on here.