Bruce Dickinson Shares a New Update About His Solo Album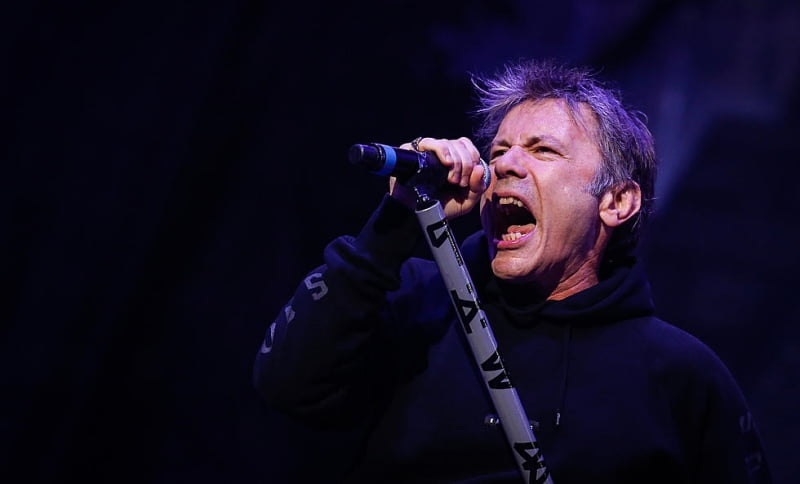 Iron Maiden's Bruce Dickinson recently interview with Clarin Magazine. The reporter asked questions about the band's intention to say goodbye, about Bruce's own solo album and more.
(MetalCastle translated the interview into English.)
Have you ever talked to each other about the end of the band or the farewell tour?
Bruce answered: "None of this will ever happen. We'il never take a farewell tour. In any case, if we reach the end of a tour and do nothing more, it will be a farewell. But no one will know. Even we won't know. I don't think we want to do. We will continue until we stop giving pleasure."
What about the rock star cliche between drugs and debauchery?
"I've never done. I love beer, but nothing more. I also have some workshops in Zagreb, Vienna and then London, and then I go to Canada to attend the Deep Purple Concerto's 50-year tribute ceremony for the Band and the Orchestra. I also have a solo album that will be released next year or the following year. I go through different areas, I have different interests."
Do you see a promising future for heavy metal? Are there any new groups that will receive your legacy went to?
"There is always. There's always new music. One of the best things about the progress in music distribution is that it makes it very accessible to everyone and allows most children to grow up with many different types of music. But the problem is, with or without new music, but how will the children who make it live. How will they make money? Because technology brought music to all people, but it stole from those who made it. He stole your ability to make money for it. You make more money as a Uber driver. You, as a musician, have devoted your whole life to playing an instrument and creating your songs. Probably the guy who runs Uber is a musician because that's the only way to make money. And I think it's embarrassing. However, this is proof that people do not give up. On the other hand, it is tragic for many big companies (Apple, Spotify …) to make a lot of money with advertising or archival material. We can live because we live. If we release a new album, we can do it even if the distribution is free. But for small groups, this is really critical. I see 24, 25 or 26 years old musicians who continue to turn into a Van as we did at the age of 18. Because they have to do it."
To help keep your feet on the ground, as an artist, how much do these professions help you?
"It's not my situation. I can tell you what to do today at Christmas. I'm very busy. Literally, after the show in Chile, I go to London, I come at 7 in the morning, I take a shower, I go to a conference with engineers, then I attend a charitable dinner. I have another conference the next day, then I'll have a meeting with potential investors for my company, and finally I'm going to a bar with my children. I also have some workshops, in Zagreb, in Vienna, and then another in London, and then I go to Canada to participate in the tribute for the 50 years of the Deep Purple Concerto for Group and Orchestra. I also have my solo album pending, which will be released next year or the next."
Click here for full of the interview.