Kirk Hammett Reacts His First Metallica Show, His Guitar Stolen By Fans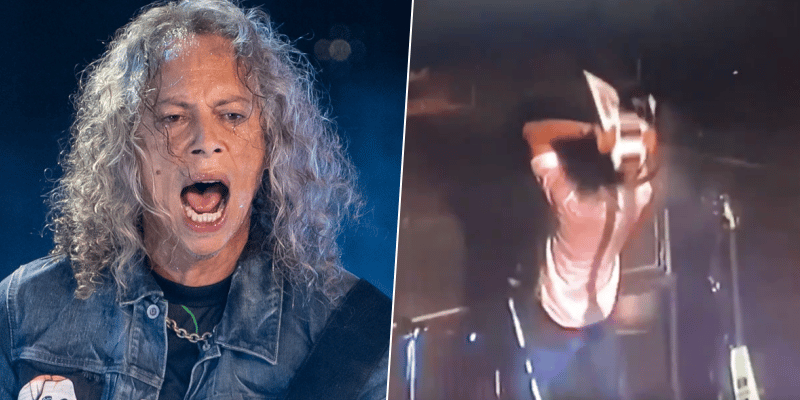 The 39-year heavy metal band Metallica guitarist, Kirk Hammett, who joined to band in 1983 after the firing of Dave Mustaine, has just updated his official social media account with a new tweet and reacted what he lived with Metallica fans when they saw him for the first time.
Recently, when one of the biggest fan pages of Metallica remembered Kirk Hammett's first show with them, Kirk Hammett, who follows them, quoted their tweet and shared his current thoughts about those times.
When the fan page remembers those days, they wrote the following caption: "From Kirk Hammett's first Metallica show, the crowd just stole his guitar for a minute… Good thing they managed to get it back!"
Kirk Hammett quoted it and wrote: "Good times…."
Many fans responded to his tweet by writing how funny moment that was. A couple of them have also stated that they glad to see him with Metallica.
good times …. https://t.co/Ff6S7J980v

— Kirk Hammett (@KirkHammett) May 28, 2020