Metallica Releases New Single 'If Darkness Had A Son' From '72 Seasons'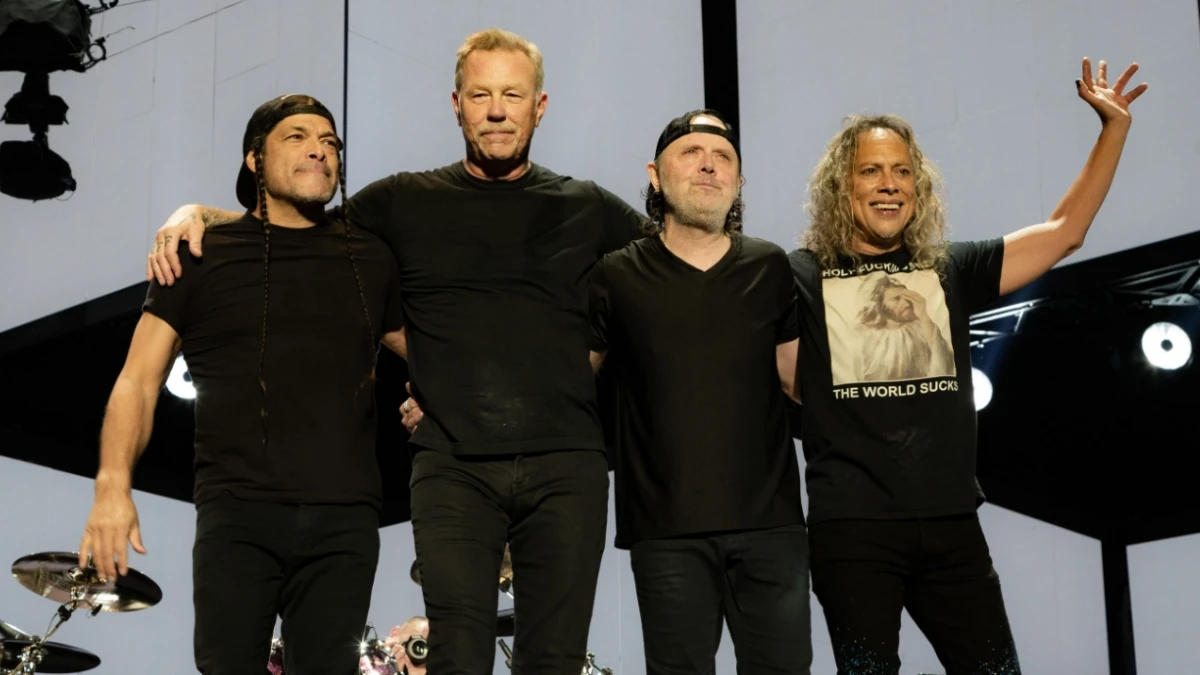 Metallica has just released its newest single If Darkness Had A Son taken from its upcoming album, 72 Seasons. You can listen to the song below.
Metallica took to its TikTok account this past Saturday with a video of Lars Ulrich where the drummer played drums, with a caption, "Duet this." At the time, nobody realized it was related to the band's then-upcoming untitled new single.
Following that day, Robert Trujillo joined the drummer with a collaged video and duetted with him. Then, taking a sip of his coffee, Trujillo started playing bass lines and walked through his house.
Both musicians were then joined by the frontman James Hetfield, and the sound that came out was starting to make sense. James Hetfield was headbanging and having a blast while playing his lines. He was in the studio and looked very satisfied with his moment.
Finally, yesterday, on February 28, the final member of the band, Kirk Hammett, joined the remaining Metallica members, and the band previewed new song If Darkness Had A Son. On the final video, they captioned, "#duet with @metallica #IfDarknessHadASon out tomorrow."
However, it's now official! Metallica has released the new single If Darkness Had A Son. The song is a part of the band's upcoming studio album, 72 Seasons, due on April 14, 2023.
Listen to Metallica if darkness had a son:
The song If Darkness Had A Son was not the only song that Metallica released from their upcoming album. In late November 2022, the band released Lux Æterna and Screaming Suicide ahead of the new album. The band made its live debut with Lux Æterna on December 16 at The Helping Hands concert, which took place at the Microsoft Theater in Los Angeles.