Metallica's Kirk Hammett On Sobriety: "I Got My Brain Back"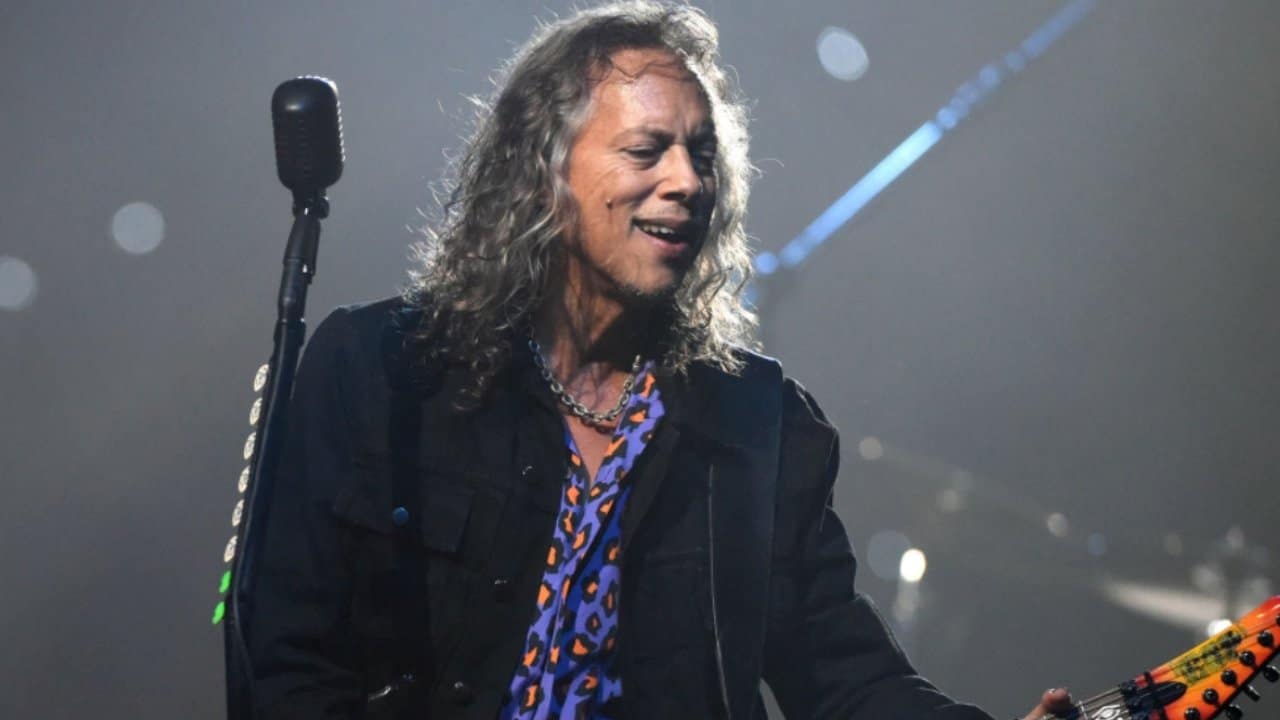 Metallica guitarist Kirk Hammett talked about getting sober for a long time and admitted that it affected his writing skills, as he got his brain back.
Kirk Hammett has been the lead guitarist of the 1981-formed heavy metal band Metallica since 1983. He joined the band after Dave Mustaine was dismissed due to personal issues. During his ongoing career with the band, Kirk Hammett has contributed to the band's ten studio albums, which means he performed in the band's entire catalog. As he is a talented songwriter, Kirk is the co-writer of Metallica's hit songs such as Creeping Death, Fade To Black, St. Anger, Frantic, Enter Sandman, and The Unforgiven.
Out of Metallica, Kirk Hammett has been hard at work on his solo career. Appearing with numerous great artists such as Exodus, Death Angel, and Headbanged, Kirk Hammett has officially released his debut solo studio EP, named Portals, on April 23, 2022. Before the release of the album, he teased his fans by releasing a single from the album, named High Plains Drifter.
Over the years, like most rockstars, Kirk Hammett drank alcohol too much. Touring from city to city or country to country, backstage or offstage, or at live shows, Kirk was also one of the artists who used alcohol. He broke his passion for alcohol and got his writing skills or full live performances back. He has been sober for a while and feeling very good, as he's been saying since then.
However, during a recent appearance on Kerrang magazine, Kirk Hammett discussed how sobriety affected his songwriting. At first, the musician mentioned James Hetfield and Lars Ulrich's negative attitude toward working for a side-project, except for their main band Metallica. Saying that they have all grown up, Hammett added that they are realizing that they are musicians.
"Well, come on, it is 20 years later and Metallica have gotten even bigger since then," Kirk says. "So trying to divert any kind of focus at this point, it would take an army to do that. And it's just good ol' me.
"And also we've all grown. We've all grown from our experiences and we've certainly grown from [Jason Newsted's departure]. It's a recognition that we're all musicians, we're all artists. Who's to say to someone else, 'Don't put your art out there, I don't want you to'? We've all grown up, basically.
"So the question is, were we not grown up back then? Of course not. We'll be the first ones – or at least I will – to put my hands up and say I only feel like I've reached maturity in the last 10 fucking years."
Kirk Hammett Admits He 'Got His Brain Back' After His Sobriety
Kirk then admitted that being sober revived his skills in making music. He also revealed that he is better focused and that he doesn't feel 59, even though he is 59. He still feels very energetic and young.
"I have to say I've been sober for seven and a half years now and my mind is in a different place, I'm better focused," Kirk adds. "I got my brain back, I've gotten my memory back so nowadays I'm in a better place. I record music and my focus is that much better."
"It's weird, I'm 59 years old and I don't think I've even peaked creatively or musically. I certainly don't feel 59, I still go out and surf three or four times a week, run, ride my bike and play my guitar. I still feel as energetic as I've ever been and I attribute that to giving up drinking. And this is all the result of that."
Back in his April 22 interview with Rolling Stone, Kirk Hammett had said that Metallica is his home, explaining why James Hetfield was wrong in his remarks on doing side-project. Kirk thought it was wrong to disallow someone who has opportunities to express themselves.
"Well, we kind of see it like this: We're not musicians, we're artists," he says. "Ethically, morally, and creatively, it's wrong to deny someone the opportunities to express themselves and create. And I think that's kind of where everyone is sitting right now.
"Also, now we're so much more accepting of what happens in our lives because so much stuff has happened to us in the last 20 years — so much stuff has happened in the last five years.
"I think we're a little bit more aware of our own mortality and how much more time we have as functioning artists, musicians, and band members. So there are other things that are more important to consider, like the longevity of the group, the mental health of the group, the creative energy of the group.
"And those guys know I ain't fucking going anywhere. Metallica is my fucking bed. Metallica is my home, and it would be fruitless to leave the band because, if I did, people would be reminding me every single day of how I was the Metallica guitar player. I don't want to be put in a situation where I have to resist that.
"I want to always fucking be seen as just another guy in Metallica trying to make the best music along with these other three guys because that's basically what we do. That's our calling. It's what the freaking universe wants us to do. I think along those lines."