Ex-Judas Priest Guitarist K.K. Downing Praises Motörhead And Lemmy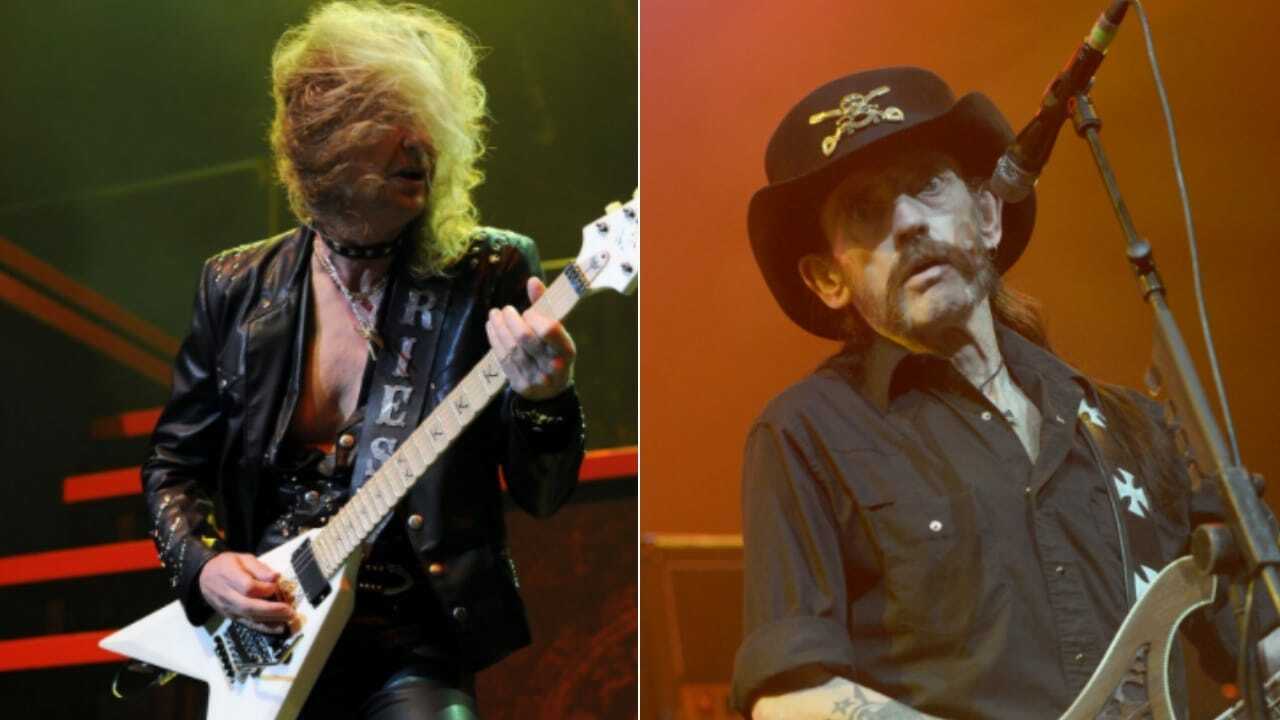 Former Judas Priest guitarist K.K Downing has recently interviewed with Rhys Bowler. The legendary guitarist mentioned the advent of the thrash metal in the early 80s and the bands that lead the sound.
Downing was part of Judas Priest's best line-up. He appeared on sixteen albums with Priest until he left in 2010 due to disagreements on the band's farewell tour. In the interviews he gave these days, Downing underlines that there are misunderstandings with his bandmates about the separation process.
Anyway, when we say thrash metal in the 80s, our attention is drawn to bands that shape this sound such as Motörhead, Metallica, and Megadeth. Motörhead had great success with speed metal, especially with the album Ace of Spades released in the early 80s.
Ace of Spades, Motörhead's most successful album to date, consists of 12 tracks and more than 36-min listening time. The album peaked at number four on the UK Album Charts and ranked at 408 on Rolling Stone's 500 Greatest Albums of All Time.
However, in the interview, Downing touched on heavy metal pioneer Metallica, which had great success with their legendary album Master of Puppets, released in 1986.
"Other than heavy metal, I think thrash metal, obviously because around about the time in the '70s and early '80s, we saw some very good stuff coming around [from] the U.K., with bands like Venom, but obviously we had Metallica, which had a great relevance and [later on] great bands like Machine Head."
K.K. Downing Says 'I Have to Thank Motörhead For All'
Downing opened a separate parenthesis to Motörhead in the continuation of his words. He cited Motörhead and Lemmy, the band's founder, vocalist, and bassist, as the '80s creators of speed and thrash metal. According to the former Priest guitarist, Lemmy and Motörhead were those artists who were responsible for the rise of thrash metal.
"Motörhead, to me… I have to say Motörhead was to blame for all of that, I think," he continued. "Well, I say 'to blame' — I'd change that to 'thank' for that, 'cause I think Lemmy and Motörhead were responsible for the creation of thrash and speed metal, definitely.
"And obviously, we can't leave out Megadeth… And obviously, we had the likes of Pantera coming through [in the late 1980s and early 1990s]. And we had a lot of great bands in the early '80s that were kind of, 'Okay, we're the new kids on the block. Move aside.'
"So US bands that had been around through the late '60s and '70s, we had to kind of listen up and go, 'Hang on. Not too fast, you guys.' But you can't keep good bands down; they're gonna push their way forth. But the thing is that was a very, very healthy thing."
Back in October 2021 interview with Noise11, Mikkey Dee recalled the first time he joined Motörhead. When the interviewer asked whether he had something to prove, Dee mentioned his fear before the first show he played with the band. He also expressed what Lemmy said to him when he worried about his performance.
"Yes, I was because we didn't rehearse before the show," the drummer recalls. "We did not rehearse. Lemmy said, 'If you play half as good as you did with King [Diamond, Mikkey is the original King Diamond drummer]…'
"Because we toured together a few years before that, well, many years before that with King Diamond and Motorhead… Well, they just seem to be sitting back on that comfortable couch and enjoying the ride somehow, and I thought it was a terrible show myself."
Later then, the drummer revealed Motörhead and Lemmy's first reaction to his playing without rehearsals. According to him, Lemmy told him that it was the best Motörhead show in 15 years, although Dee thought that it was a terrible show for himself.
"And they thought it sounded better," Dee continues. "'It was the best show in 15 years!', Lemmy said. And I go, 'No, no, no!' But we did rehearse after that, we started to really get into it.
"We really needed to start playing, it did sound a lot better after that particular tour. But we came to England and we rehearsed for a couple of days, and we went from here to there just in two or three days.
"And then Lemmy got almost possessed by rehearsing, so that was great. But at that time, it was very nerve-wracking, yes."