The 5 Albums That Zakk Wylde Picked As His Favorites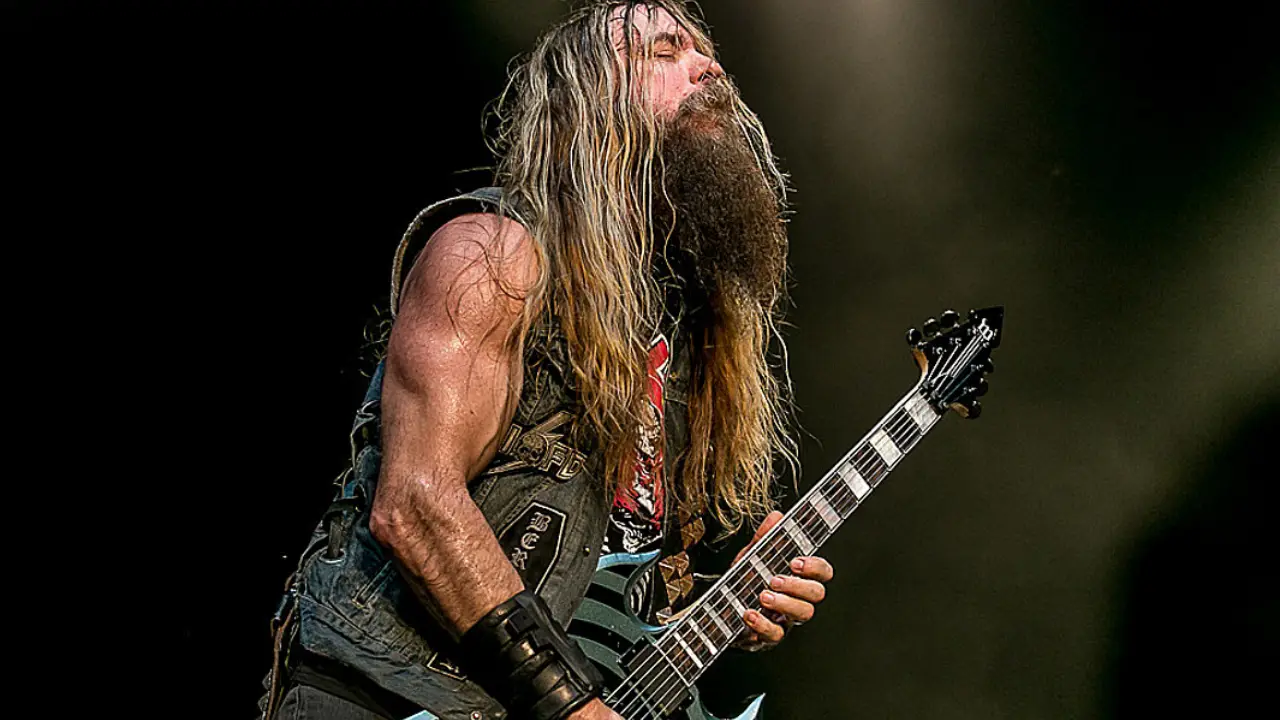 Black Label Society leader Zakk Wylde, who has also contributed to Ozzy Osbourne for over decades, appeared on the new episode of AXS TV's Stranded to pick his favorite 5 albums of all time.
Starting his professional music career in 1987, Zakk Wylde contributed to four different names to date, except for his solo career. He followed his hero's steps to gain more experience in rock. Suddenly, he became a guitarist for Ozzy Osbourne and performed in Ozzy's debut studio album, No Rest For The Wicked, when he was only a one-year guitarist. It was not a problem for Zakk Wylde because he studied pretty well. He then recorded five solo studio albums with Ozzy Osbourne, as well as released eleven studio albums with Black Label Society. He also contributed to Pride & Glory and Zakk Sabbath.
However, let's take a look at Zakk Wylde's favorite albums of all time. Let's take a look at what albums Zakk Wylde would take with him if he were stranded on a desert island.
The 5 Albums That Zakk Wylde Picked As His Favorites
5. Led Zeppelin – The Song Remains The Same
The album named The Song Remains The Same was a live soundtrack album released by Led Zeppelin back in 1976. It was also the album that helped Zakk Wylde to develop his guitar skills as he watched a guitar master like Jimmy Page.
To describe his passion for Led Zeppelin's The Song Remains The Same Wylde said: "When I first started playing guitar, I listened to it all the time. You know, listening to Jimmy Page's guitar playing on there is just phenomenal. His guitar solos alone in 'No Quarter' and 'Stairway to Heaven' — the extended solos that he does are just mindblowing. It just the whole record's great. I mean, just the whole band and the performances by the guys is just awesome."
4. Frank Marino & Mahogany Rush – Live
The fourth on the list was Live, which was released in 1978 by Frank Marino and Mahogany Rush band. Consisting of 14 tracks in total, the album had a huge influence on the artists at the time, including another guitar mastermind Jimi Hendrix.
"The memories I have associated with that album are just a jaw-dropping experience," Wylde said when he picked the album as one of his favorites. "To this day, it transports me back in time. It's just timeless, amazing guitar playing."
3. Elton John – Greatest Hits
Zakk Wylde went with Elton John's Greatest Hits when he talked about his favorite albums of all time. Released in 1974, the album consisted of 10 tracks in total. Ranked number one on Billboard's US Top 200 chart, the album sold over 25 million copies worldwide.
The guitarist mentioned his childhood while touching on the album's effect on his life. "Nothing but great memories associated with that when I was a kid listening to that album all the time. But, you know, it was his first Greatest Hits album. If I gotta go with one, I'll go with Greatest Hits."
He then continued by revealing his first met with Elton John: "I got a chance to meet him because of mom, Sharon, and Ozzy [Osbourne] – because obviously they're friends with Elton, and when me and Barbara were renewing our wedding vows in Vegas, we had everybody there. Sharon and Ozzy were there. And you know, all our friends were there. After we had the wedding, we all went and saw Elton John because he was doing his [Vegas] Residency thing. Then mom got it. So I could meet him afterward.
"And I actually had my Elton John book from when I was eight years old, from 1975. And he actually signed that book that my parents got me. So, that was pretty awesome."
2. Black Sabbath – Sabotage
Released in 1975, Sabotage by Black Sabbath was one of those albums Zakk Wylde named his favorite. Zakk Wylde, known for his works and friendship with Ozzy Osbourne, is among one of Ozzy's closest friends today. Marking the band's sixth studio album, it consisted of eight songs in total and ranked number 28 on Billboard's US 200 chart.
Speaking about his passion for the album, Wylde said: "I love them all, but that's what I'm feeling today," Zakk reveals. "It's so funny because Ozz always considers the first couple records up to Sabbath Bloody Sabbath the last classic Sabbath record and he doesn't put Sabotage in there with that group of records.
"But, to me… I always told him I'd put his vocal performance on that record up against any of his peers or anybody for that matter. His performance on that album is absolutely incredible."
"And then the writing on that album and the production, without a doubt, I think one of their greatest records."
1. Yacht Rocks Greatest Hits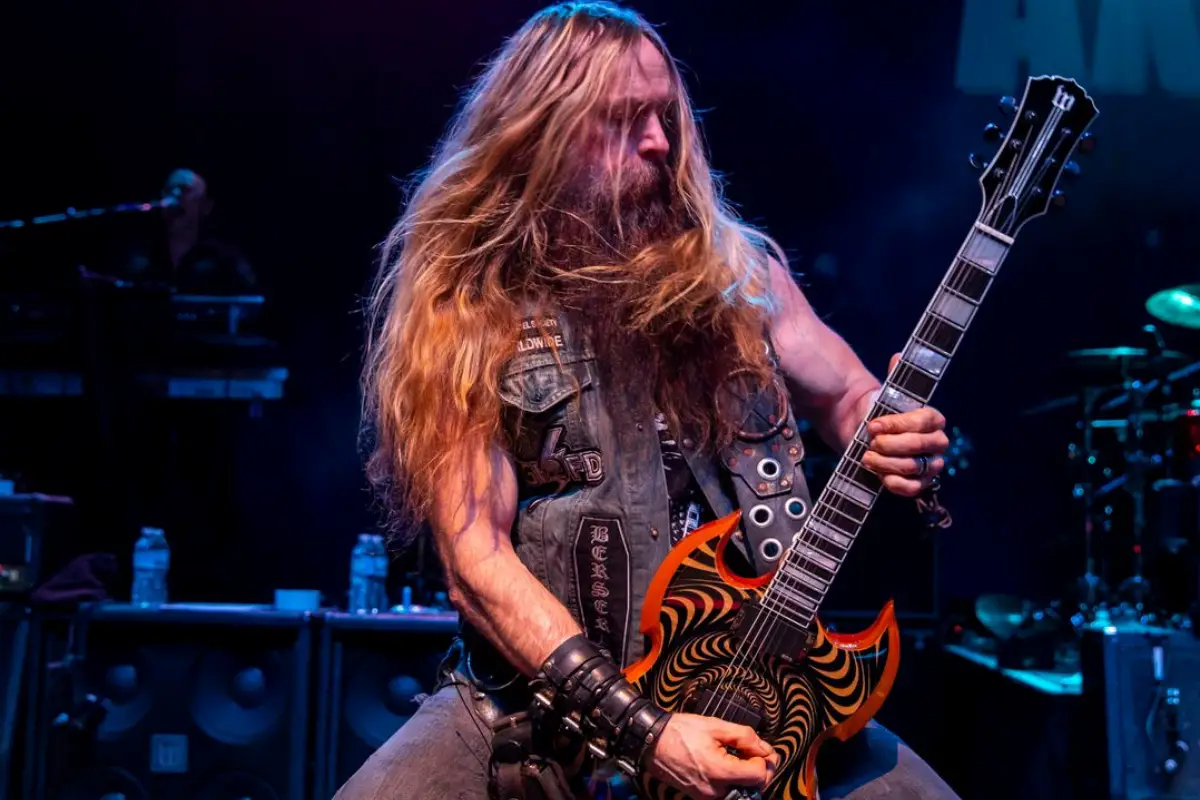 Yeah, you heard it right. Zakk Wylde opened the interview with yacht rocks' greatest hits which is an unspecified thing he joked with us.
He said: "If I was stranded on a desert island, I guess I would have to go with a compilation album, yacht rocks greatest hits or yacht rock essentials."