Iron Maiden Agrees With Stranger Things On 'Iron Maiden Is Music'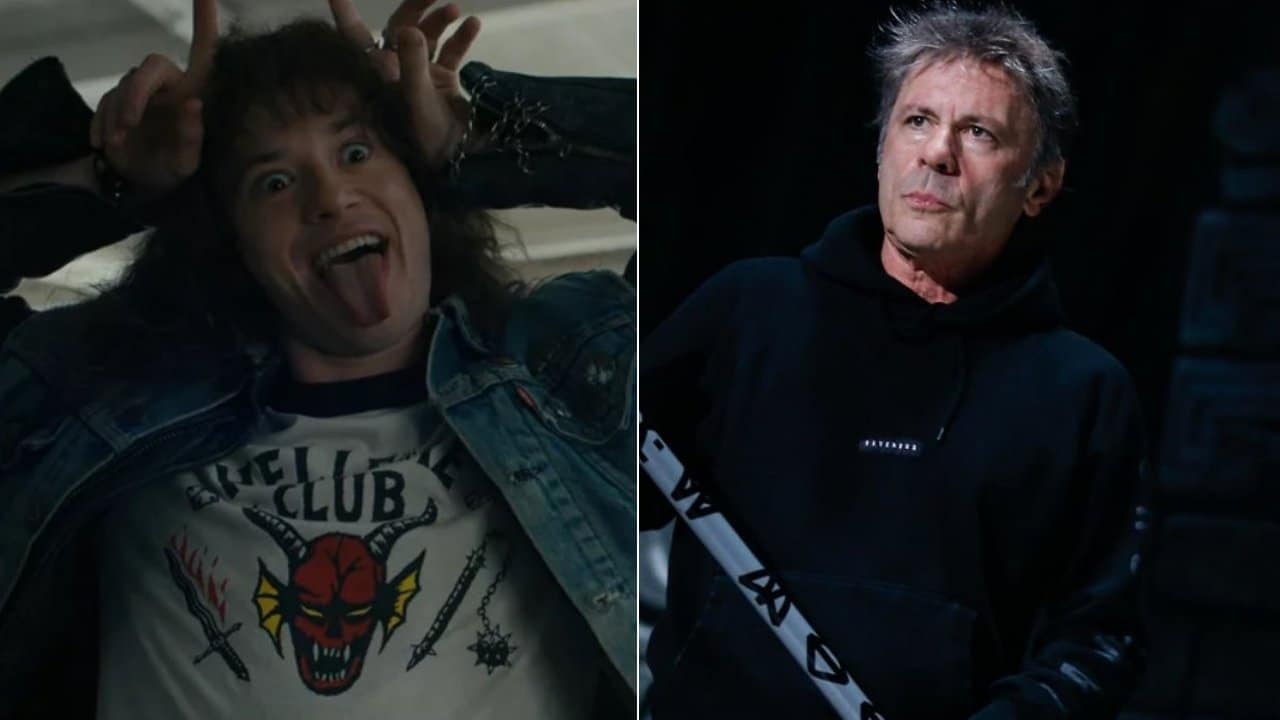 The English world-known heavy metal band Iron Maiden has broken its silence on Stranger Things' Eddie reference and added a tweet to its official Twitter account. They showed off that they agreed with Eddie, who is a true metalhead and Iron Maiden fan, when he thought Iron Maiden's Piece of Mind "is the real music."
Iron Maiden has been a creative band in metal since its existence in 1975. During their nearly 5-decade ongoing career, they brought 17 studio albums to the world in total. In addition to those studio releases, the band also unleashed 7 compilation albums, 5 box sets, 20 video albums, and many more things. Having sold over 200 million albums worldwide, the best-selling Iron Maiden album is The Number Of The Beast.
However, during its season 4 final, Stranger Things referenced Iron Maiden while they were looking for real music to save their friend. The time Eddie picked Iron Maiden as the real music was when his friend asked him what cassette he wanted among The Beatles, Madonna, Blondie, and Bowie. Responding angrily, Eddie chose Iron Maiden as the real music. The scene can be seen below.
Hilarious 😂 this scene eddie 🤣 pic.twitter.com/61nuQbeczF

— MARTINᅠᅠᅠᅠᅠᅠᅠᅠᅠᅠᅠᅠᅠ (@Janga_sashi) July 5, 2022
After that respectful act, Iron Maiden has to say something. They did what people expected from them. Responding to the moment respectfully, Iron Maiden shared a screenshot of that moment and showed off their agreement with Eddie.
"We're with you, Eddie! #IronMaiden #StrangerThings," Iron Maiden tweeted.
At press time, the tweet was retweeted by more than 32k people. There are also more than 222k people who liked the tweet. It seemed that fans agreed with Iron Maiden as well.
We're with you, Eddie!#IronMaiden #StrangerThings pic.twitter.com/5FCy5A2I4p

— Iron Maiden (@IronMaiden) July 5, 2022
That was not the first time Stranger Things respected metal music. Earlier, the Netflix series had also paid respect to Metallica. In the same season, the Duffer Brothers played Metallica's huge hit Master Of Puppets to honor them. It seemed Metallica accepted their respect and looked a lot honored.
"The way The Duffer Brothers have incorporated music into Stranger Things has always been next level, so we were beyond psyched for them to not only include 'Master of Puppets' in the show, but to have such a pivotal scene built around it," Metallica commented.
The band then added that they were blown away: "We were all stoked to see the final result and when we did we were totally blown away… it's so extremely well done, so much so, that some folks were able to guess the song just by seeing a few seconds of Joseph Quinn's hands in the trailer!! How crazy cool is that?
"It's an incredible honor to be such a big part of Eddie's journey and to once again be keeping company with all of the other amazing artists featured in the show."
🤘LET THE SHOW BEGIN. VOL 2 IS NOW STREAMING 🤘 pic.twitter.com/QDO89bnNay

— Stranger Things (@Stranger_Things) July 1, 2022