Bassist Recalls Failed Steve Vai And Ozzy Osbourne Collaboration: "That Was An Honor"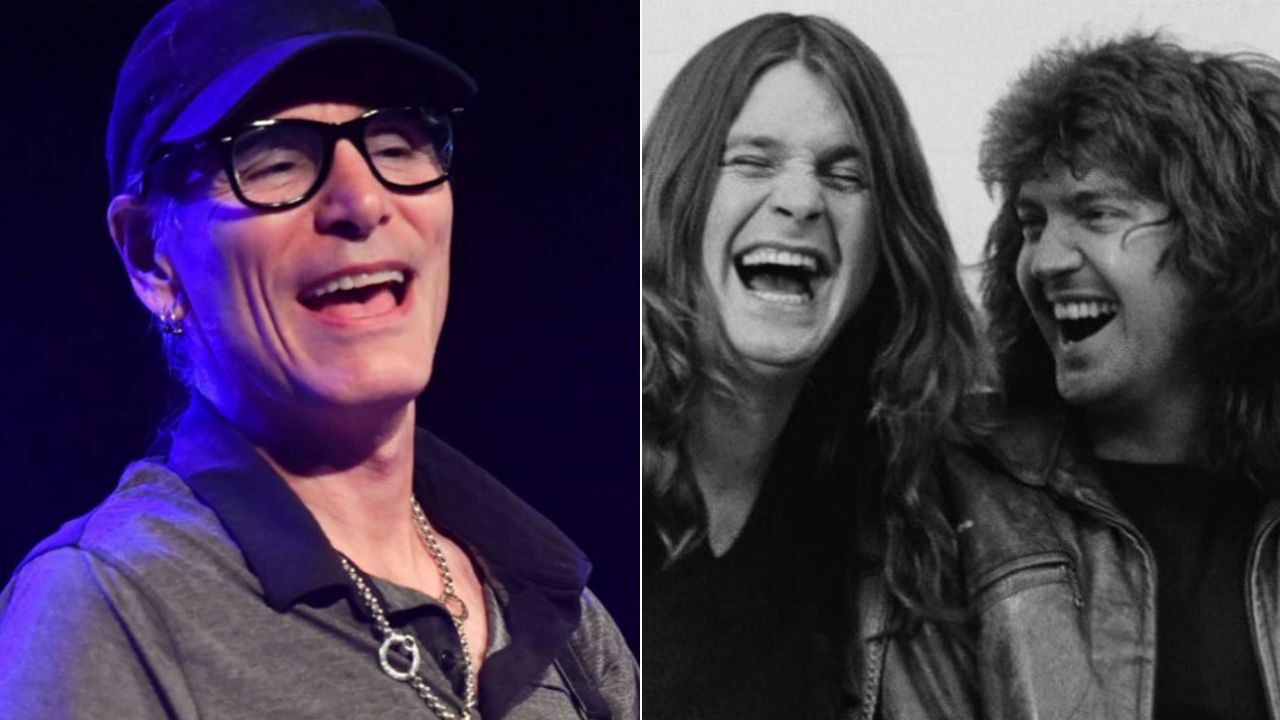 The original Ozzy Osbourne bassist Bob Daisley, also known for his tenure with Black Sabbath, Rainbow, Uriah Heep, and more, recalled Ozzy Osbourne's failed collaboration with guitar mastermind Steve Vai and said that it was an honor to play alongside Vai.
Steve Vai is the three-time Grammy Awards-winner American guitarist who performed alongside greatest artists such as Billy Sheehan, Paul Gilbert, Eric Johnson, Joe Satriani, Frank Zappa, Whitesnake, and many more. Debuted in 1984 with his Flex-Able, Steve Vai has released nine studio albums at press time. His latest solo studio album was 2016's Modern Primitive.
On the other hand, Ozzy Osbourne gained international fame as a member of his heavy metal band Black Sabbath. His solo discography includes 12 solo studio albums to date. Debuted in 1980 with his Blizzard of Ozz, Osbourne released his twelfth and latest solo studio album in 2020, named Ordinary Man.
Back in the mid-1990, Steve Vai had worked with Ozzy Osbourne's solo band to record Osbourne's seventh solo studio album, Ozmosis. Although he ultimately did not perform on the album, Steve Vai had contributed as a co-writer of My Little Man track.
During a recent interview with The Metal Voice, the 71-year-old bassist recalled the time Steve Vai tried to work with Ozzy Osbourne on the Black Sabbath man's seventh album Ozmosis. According to Daisley, it was great to work alongside Steve Vai.
"Well, that was an honor as well, and that was great," Daisley recalls. "It didn't really work out between Ozzy and Steve Vai for whatever reasons.
"I don't know the full details but I remember I was at home and I got the phone call, 'Will you come and play, co-write on the next album?'"
Daisley Reacts To The Idea Of Steve Vai And Ozzy Osbourne Collaboration
Daisley then admitted that he loved the idea of Steve Vai and Ozzy Osbourne collaboration. Detailing working with Steve Vai during the recording process of the album, Daisley said their effort fizzled out, even though everything was going well.
"I loved the idea of working with Steve Vai and Ozzy together," he continues. "So we went to Steve Vai's studio in LA and began. I was putting down tracks with Steve on some of the stuff.
"And then we went to New York and began writing and rehearsing in the Sony Studios in New York, but then, all of a sudden, it all fizzled out and the plug was pulled.
"I was like, 'No, it's not going to happen…'"
Elsewhere in the conversation, the bassist recalled if there were songs that live on from those days. Answering the question, Daisley has also mentioned the time Steve Vai asked people to play like Bob Daisley. According to him, they wanted to bring the original Bob Daisley in the studio.
"Yeah, I think some of them did," he reveals. "I really can't remember what songs were there.
"I've got some recordings from those sessions, and it's mostly just me, Steve Vai, and the drummer was Deen Castronovo, a very good drummer.
"It clicked, it was working well. But the whole thing as an overall project didn't really work out. Steve wasn't in that anymore and that was the end of that.
"But it was fun to do at the time. I remember when I got to Steve's studio, they had been using another bass player.
"I can't remember who it was or anything much about him really but I remember Steve told me himself they were asking this bass player, whoever it was in the studio, 'Try to sound like Bob Daisley.'
"'What would he do here? Please play like that.' Until it got to the point where Steve Vai just said, 'Why don't we get the real one over here?' And that's why I was asked to go and do it."
Back in this past May, Steve Vai had admitted that he was not a fan of Pink Floyd at first. At the time, the interviewer had asked him which band was his favorite between Pink Floyd and Led Zeppelin. Although he said Zeppelin, the interviewer insisted on Pink Floyd and asked him that if he chooses a record between The Dark Side of the Moon and The Wall, which one it would be.
"'The Dark Side of the Moon,'" Steve answers. "But I wouldn't pick Pink Floyd.
"I mean, I listened to Pink Floyd growing up but I wasn't really a fan. It was too… Of course, I like it now but back then, I needed to rock."