Josh Klinghoffer Names His 'Only Regret' About Red Hot Chili Peppers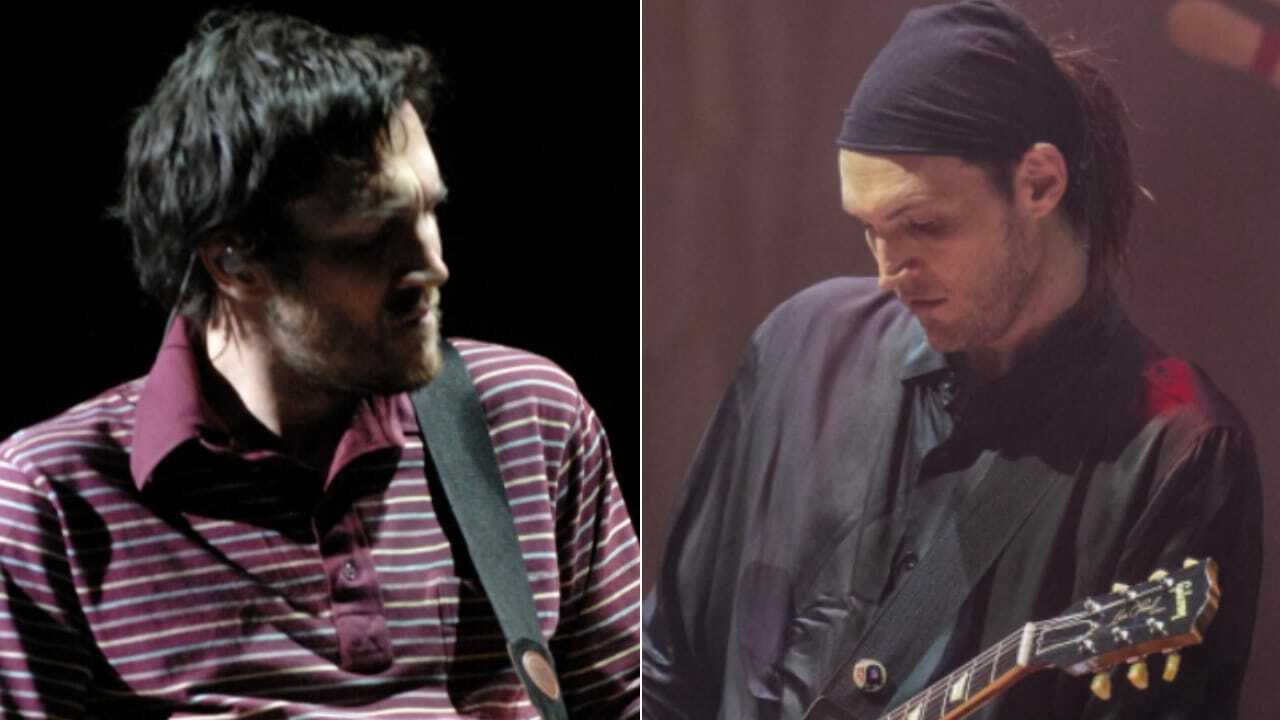 Former Red Hot Chili Peppers guitarist Josh Klinghoffer appeared on Tuna on Toast With Stryker Podcast. In the interview, the iconic guitarist reflected on his departure from RHCP and his relationship with Peppers' current guitarist John Frusciante.
Both talented guitarists were close friends, and they did many projects together until Klinghoffer replaces Frusciante's role on Red Hot Chili Peppers. Klinghoffer took part in John Frusciante's four studio albums and one fully collaborative release.
Back in 2019, John Frusciante announced he part away from Red Hot Chili Peppers because he wanted to focus on his solo projects. According to Josh Klinghoffer's brand new statements, things didn't go way like Frusciante's announcement.
Anyway, in his latest appearance with Tuna on Toast With Stryker Podcast, Klinghoffer explained the story from his perspective. Klinghoffer said John was having bad times because Red Hot Chili Peppers members didn't want to play with him anymore.
"I spent a lot of time being friends with John when we were younger," the guitarist explains. "He's a very dedicated artist and musician. And we spent a lot of time together. And we made records together.
"He knew," Klinghoffer continued, referring to Frusciante's being aware of who would be replacing him in Red Hot Chili Peppers. "There was talk about it before I joined. Because Flea had asked me, there was lots of discussion about it in the summer of that year [2009], but because of people traveling and just being on sort of summer holiday, we didn't actually make sounds together until October.
"So, from July to October, I was in contact with John and he was in contact with them. And he was having a hard time with that fact that they could even consider going on without him."
John Says 'My Only Regret Is Not Making More Music With Red Hot Chili Peppers'
When he was fired from Red Hot Chili Peppers, Klinghoffer stated that "It's absolutely John's place to be in that band" in his interview with Marc Macron in 2020.
Describing the experience of then being replaced by Frusciante, who returned to the band in 2019, he says: "There was a bit of… It's not like it was a monogamous relationship. Flea and John had been kinda hanging out and playing and stuff. They were fostering that relationship again. And I didn't know that. It was sort of secret.
"I couldn't be more grateful to them for all the experiences I've had with them. My only regret is not making more music with them."
Back on May 11, During his recent interview with Guitar World, John Frusciante detailed the main reason that led to his departure from Red Hot Chili Peppers. At first, the guitarist recalled what they do with his friends in the band. Saying that they played old stuff, Frusciante said it was a lot of fun.
"I didn't want to feel any pressure about writing stuff, because that would have been overwhelming," John says. "So for a month or two, we were just playing songs by other people, and playing really early Chili Peppers stuff. We just had a lot of fun.
"And luckily that spirit of fun ended up staying with us throughout the whole writing process, even after those songs had been phased out and replaced by going there every day being excited about the new stuff we were bringing in, or the jams that we were turning into songs."
The iconic guitarist then touched on his second departure from his current band Red Hot Chili Peppers back in 2009. Admitting that he wanted to concentrate on making electronic music himself, Frusciante stated that it was his top goal at the time because he was getting tired of trying to make people happy.
"I've done a lot of reflection on the causes of my quitting the band the last time that I don't think I had the mental space to be aware of at the time," he discloses. "It was like, 'I just really don't want to do all this living in this world of fame and publicity; I just want to concentrate on making electronic music and making music just to make music, and not to make people happy, not to be successful.' And that was just what I needed at the time.
"But I looked back and realized that with some of the personal stresses between me and other members of the band, I saw my own part of it more than I think I saw it back in 2009. And while I think no one person is at fault in a situation where somebody quits a band, I'd grown enough as a person to see my side in it, as opposed to just playing the victim."