Megadeth's Kiko Loureiro Launches Special Event To Mourn Eddie Van Halen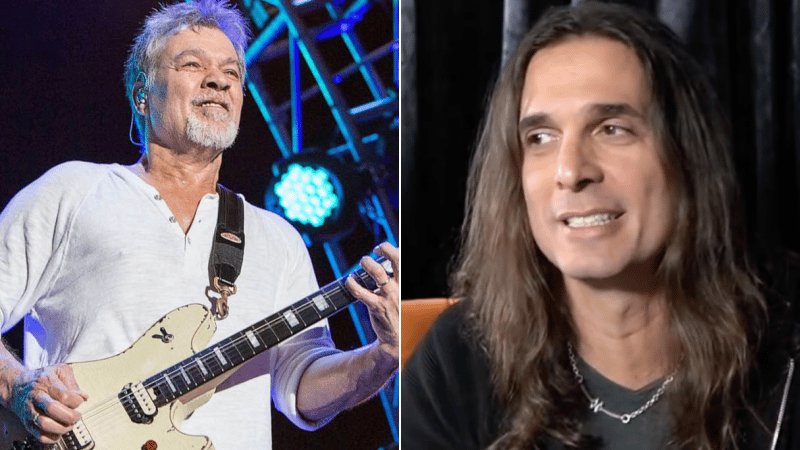 Megadeth guitarist Kiko Loureiro, also known for one of those who share his positivity with people who follow him, has uploaded a live stream in honor of Van Halen star Eddie Van Halen and mourned him once again just a few weeks after his passing.
Back in October 6th, 2020, one of the devastating announcements of the rock community has been shared through the Van Halen family, "Eddie Van Halen has passed away due to cancer at the age of 65." When Eddie passed away, Kiko took to his social channels to say that Eddie's passing is an unfortunate incident and that Eddie always influenced him in music.
READ MORE: ANTHRAX'S SCOTT IAN RECALLS THE UNHEARD MOMENT HE LIVED ABOUT EDDIE VAN HALEN
Recently, Kiko Loureiro announced that he launched a new YouTube series and announced that he decided to give guitar lessons every Thursday. The first video of the series was including the guitar legend Eddie Van Halen. With the first video of the series, Kiko Loureiro paid his tribute to him once again.
Speaking about the Van Halen legend Eddie Van Halen, Kiko Loureiro has found a fun fact about him. He revealed for the first time that he didn't know how to play Eddie Van Halen songs or solos.
When Kiko started the video, he said (transcribed by MetalCastle): "All right, all right. Hey guys. So, my idea here is every Thursday I will do a guitar lesson, uh, I will talk about guitar, answer questions, always live.
"And then, 'Why Thursday?' Just because I like Thursdays, and I don't want to do it on the weekends. [Laughs] Yeah, maybe a little bit earlier now it's like 9:30 p.m. for me here in Helsinki. So, I don't know. But, every Thursday, that's my idea.
READ MORE: SAMMY HAGAR RECALLS LAST-EVER CONVERSATION WITH EDDIE VAN HALEN: "WHAT TOOK YOU SO LONG?"
"So that's the first live [stream] to talk about guitars and to, you know, to do a quick guitar lesson for you. And, of course, I want to talk about Eddie Van Halen. And, uh, I'm still like, uh kind of shocked with the news. So, let's talk about Eddie Van Halen.
"It's funny because I don't really how to play Eddie Van Halen songs or solos like note per note. But, what I want to do is to show a little bit of his style the way I perceived his style, the way I incorporated his way of playing. And then the way when I want to sound a little bit like Van Halen what I do. And then, maybe show a little bit the ways I use the Van Halen sound or the Van Halen influences on my solos or my sounds, you know."
Kiko Loureiro's Eddie Van Halen lesson can be seen below.