Megadeth's David Ellefson Says People Are F*king Idiots While Mentioning Def Leppard Album Cover Criticises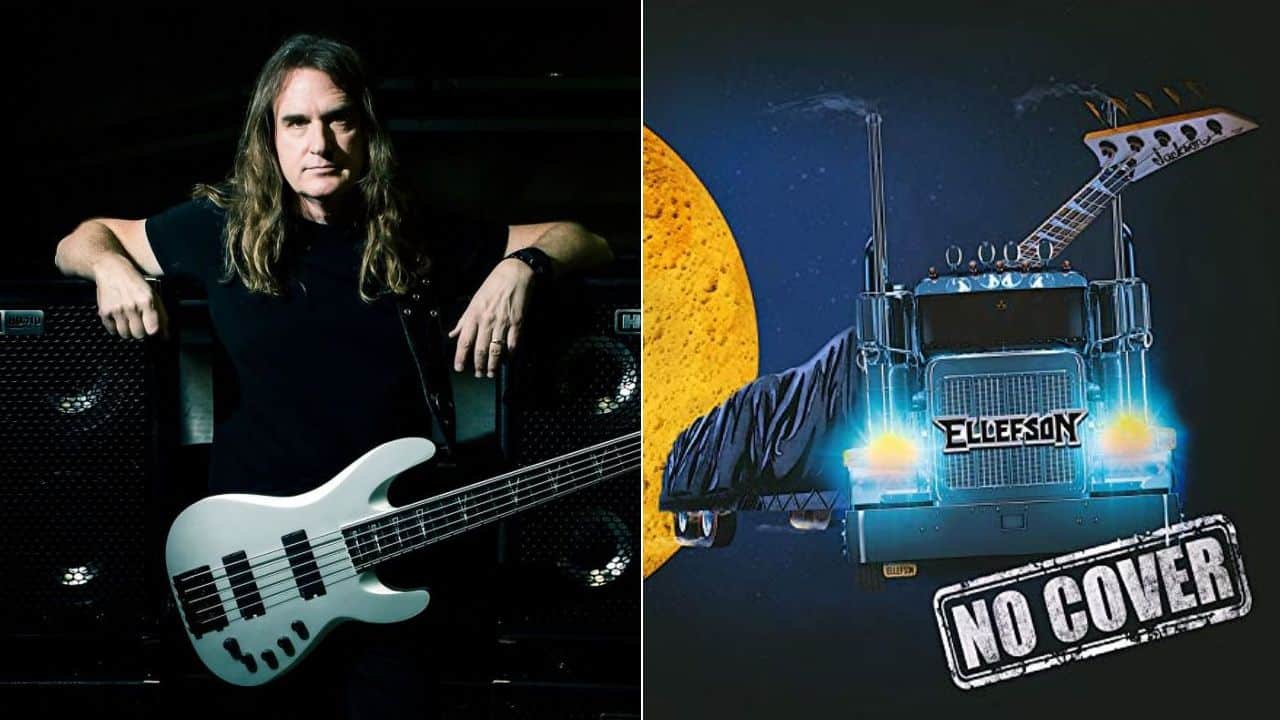 Megadeth bassist and co-founder David Ellefson breaks his silence on the cover image of his new album, 'No Cover,' and cleared the air about why he used a similar cover image with Def Leppard's 'On Through the Night.'
On November 20, 2020, David Ellefson has shared a new solo effort titled 'No Cover.' The cover photo of the album had a great impact on the rock world. Because the photo was almost identical to the cover photo of Def Leppard's 1979 album, 'On Through the Night.'
Recently, David Ellefson opened up about his feelings about the cover image and blasted people who made disrespectful comments about him and his new album cover. According to David Ellefson, it was a respectful behavior for Def Leppard, and the album was a game-changer for him.
When the interviewer of Metal Express Radio asked what he thinks on people who behaved disrespectful, David replied:
"I don't give a shit – those people are fucking idiots, it's exactly what it is. It's a respectful homage, out of respect to Def Leppard, and that's the point of it is.
"The people that don't get that, I'm like, 'Geez, dude…' Especially the ones that go, 'Hey man, did you know that looks…?' Yeah, we knew.
"That album changed my life. It'd be like if we did a cover of KISS' 'Destroyer,' like, 'Yeah, we do know there is an album like that.'
"It's a recreation, it's not like we just lifted the original assets – it's a recreation of it.
"We did a totally respectful homage to Def Leppard and you know, you've read the interviews, you've heard me gush over and over, especially that record…
"That record was a real game-changer for me because they were very young, they were teenagers when they made that record."
Watch the interview below.