Guns N' Roses' Slash Gets Emotional While Expressing Eddie Van Halen's Greatness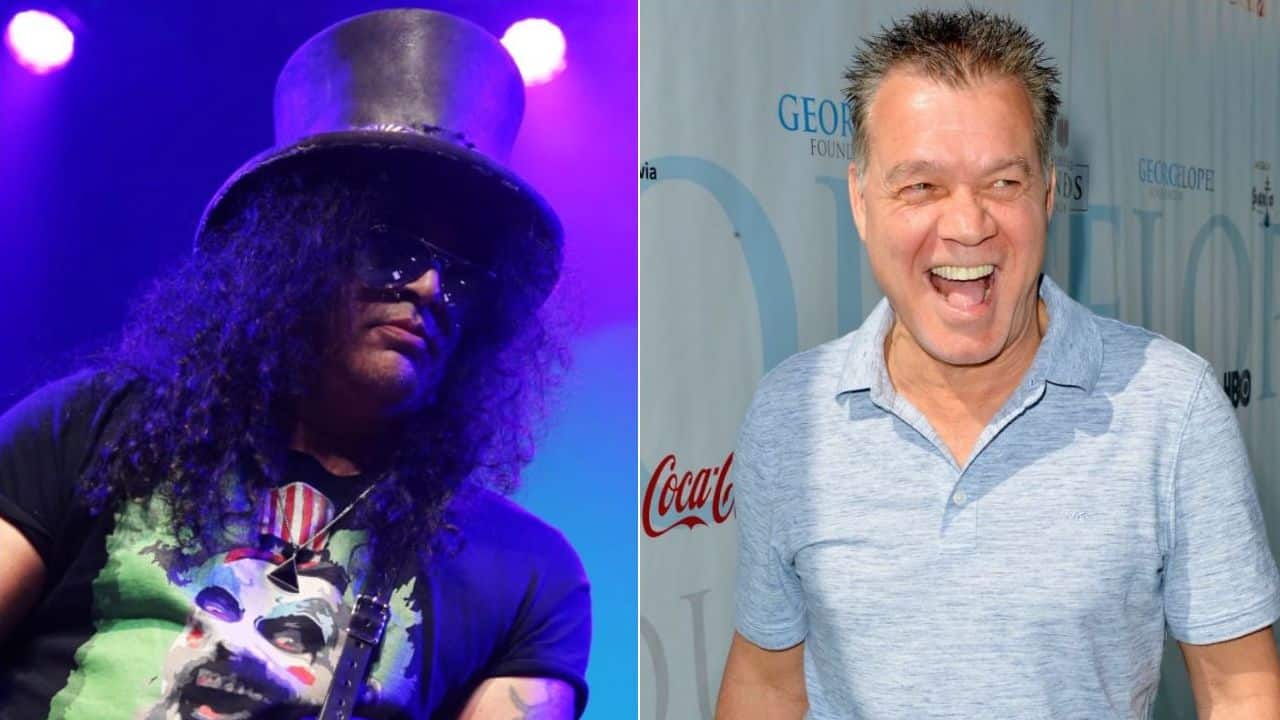 Guns N' Roses guitarist Slash, who came to prominence with the band, has once again paid his tribute to Van Halen legend Eddie Van Halen and became emotional while expressing his admiration for him.
Eddie Van Halen, one of the important names of the rock community, lost his battle against cancer and passed away on October 6, 2020. After his passing, the whole rock 'n' metal world saddened him deeply and kept share his greatness with the community since his passing.
During an interview with Consequence of Sound, the talented guitarist Slash stated that he was such a gifted musician and explained why he chose guitar in his entire career. Slash also touched on Eddie Van Halen's versatility and expressed how a great musician he was.
"The thing about Eddie is that he was such a gifted musician. Any instrument he had chosen to play would have been phenomenal, because he just had that pure musical talent. And he chose guitar, because that's what turned him on.
"And for somebody with that kind of musical talent to get turned on to rock 'n' roll guitar was sort of unique unto itself, because most of us guitar players are a ragged bunch of rock 'n' rollers who don't have too much technical ability or schooling. We just sort of go for this raw thing. And he had that, but he also had this musical, sort of classical gift."
When Slash continued, he stated that he was an innovator and that he created new things no matter what.
"Then, on top of that, just being somebody sort of like Les Paul, who hears something in his head or has an idea and creates it. So it made him a triple threat. He was a great guitar player, but he was also this amazing musician, so it just made his guitar playing that much greater.
"And then he was an innovator on top of it, creating new things with whatever his imagination came up with. So he was just an amazing artist, period."