Anthrax Singer Recalls Touring With Ozzy Osbourne, Iron Maiden And DIO: "It Was So Great"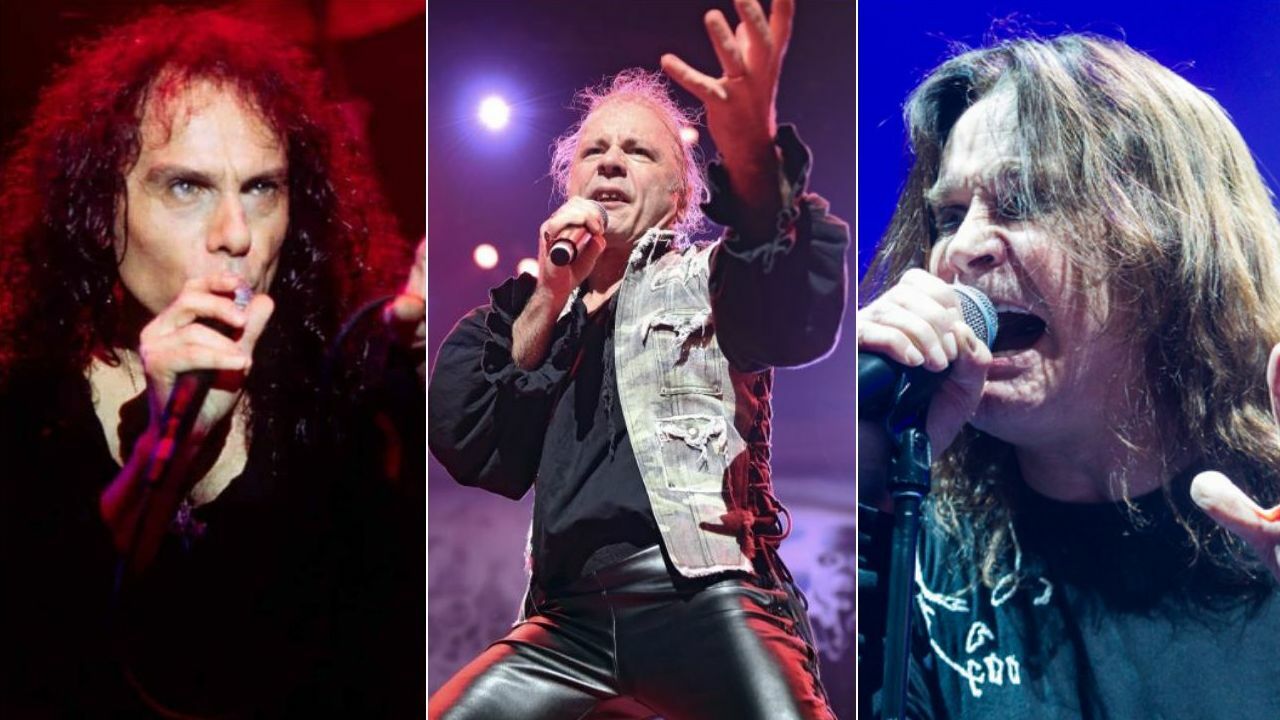 Anthrax singer Joey Belladonna has recalled touring with Ozzy Osbourne, Iron Maiden, and Dio.
Joey Belladonna paid his tribute to former Black Sabbath singer Ronnie James Dio while speaking about the shows he played with the band Dio and some legendary bands, including Ozzy Osbourne and Iron Maiden.
Ronnie James Dio has appeared in the heavy metal band Black Sabbath several times. He first joined the band in 1979, replacing the fired singer Ozzy Osbourne. Just a year following his joining the group, in 1980, Black Sabbath had released its first album with Dio, as you remember. In 1982, they parted ways with each other until 1992. Thirdly, the musician joined the band for two-year tenure and appeared with them from 2007 to 2009.
Recently, Anthrax singer has recalled what it was like touring with Iron Maiden, the legendary singer Ronnie James Dio, and the Prince of Darkness, Ozzy Osbourne. He's touched Ronnie James Dio at first and paid his tribute to him by praising him.
"Ronnie James Dio [is from a town] an hour and a half from me here in Ithaca, which actually is where I ended up with Anthrax and where I actually was in a band before Anthrax, which was Bible Black, which really never got off the ground for me," he said.
"Elf [one of those bands Ronnie James Dio has played]… Ronnie, he's a special person. He's just a unique singer. We toured together. We had good times together just doing things. In fact, I just did a livestream for Ronnie Dio's cancer fund – I did five songs, and that was in July. That was awesome."
The Singer Says Touring With Ozzy Osbourne, Iron Maiden, And Dio Was Great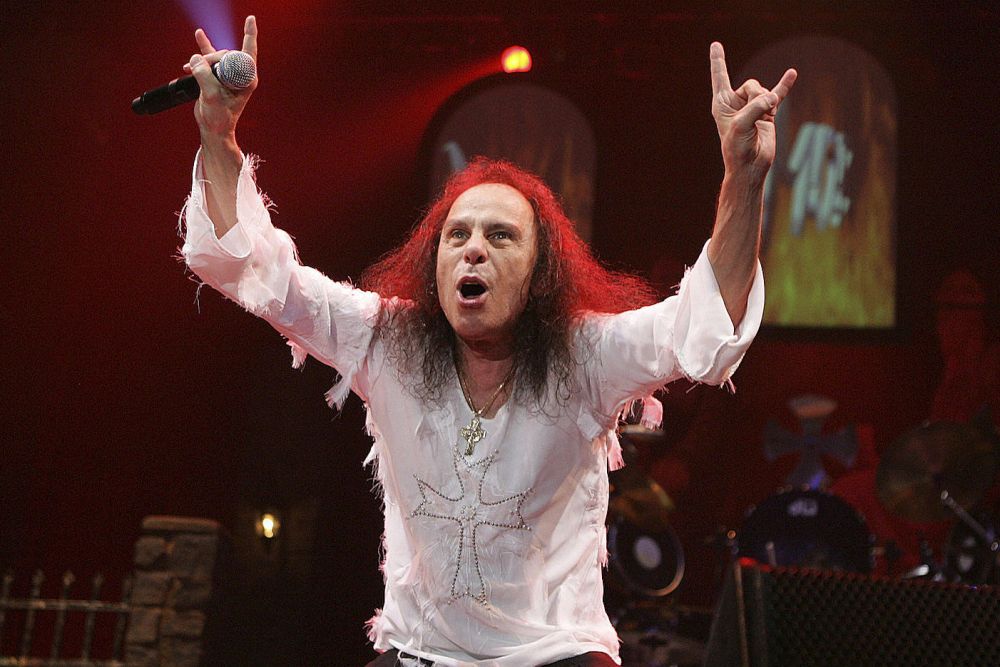 The singer later touched on how touring with Ozzy Osbourne, Iron Maiden, and Dio was like. He stated that it was great. The musician has also revealed the surprising thing to make with them.
"Touring with any of those bands, especially Dio, Ozzy Osbourne, for sure," the singer continued. "Iron Maiden, we did so much together – it was so great.
"Even South America, being on their plane, there was nothing like it, to be able to do that type of stuff; it was amazing. Not to mention other bands. Anybody we were out with that we had some good times with was really cherishable, to be able to tour together."
Joey Mentions Epic Moments He Lived With Maiden Members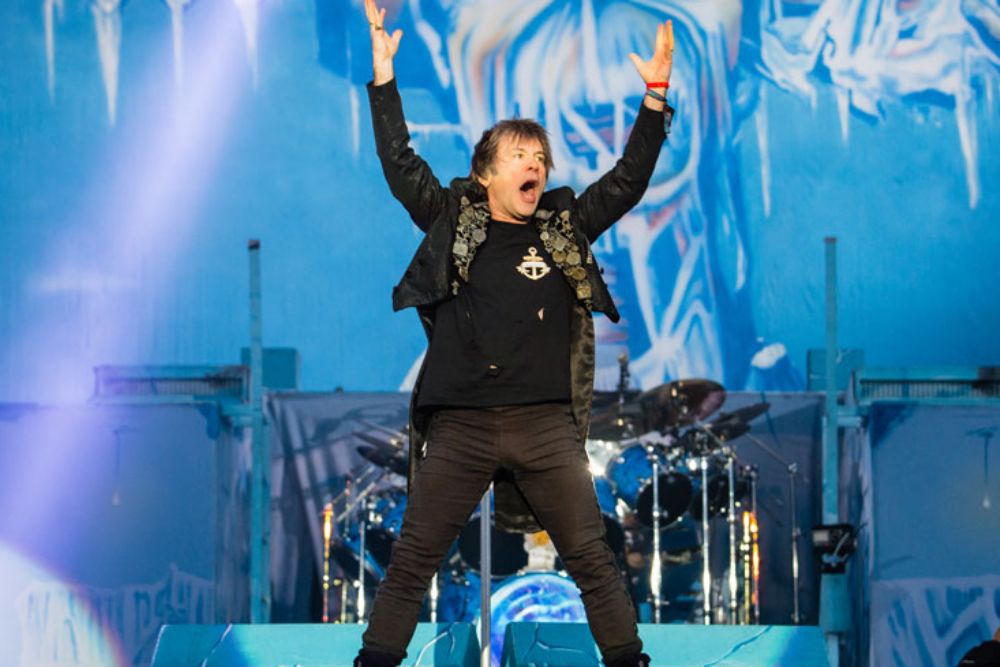 Joey Belladonna concluded his words by revealing some epic moments he lived with Iron Maiden members Bruce Dickinson and Steve Harris. According to him, to discuss with Bruce Dickinson was amazing.
"I remember being in breakfast quite a few mornings, if not most of the mornings, and [Iron Maiden singer] Bruce Dickinson would be all dressed and ready to go," he reveals. "And just to chat for two hours, it was something – you kind of chuckle, to be able to do that.
"I'll never forget, in Rio, it was just me and him around lunchtime, 'cause we didn't go down till late. And just the discussion. And we were talking about singing, and he'd be singing something to me about something. And I'd look around and, 'There's nobody here to hear this.' It was just so great.
"To be that cool to be able to not shrug me off or something because we're the opening act or something – they never did that with us. They were always friendly to us.
"I remember going to Steve Harris's house. He asked me at Donington. And I'd never even met him before. So to think that he was so polite to invite me to his home, I'll never forget that."