Twisted Sister's Jay Jay French Praises Dee Snider: "He Had A Great Voice"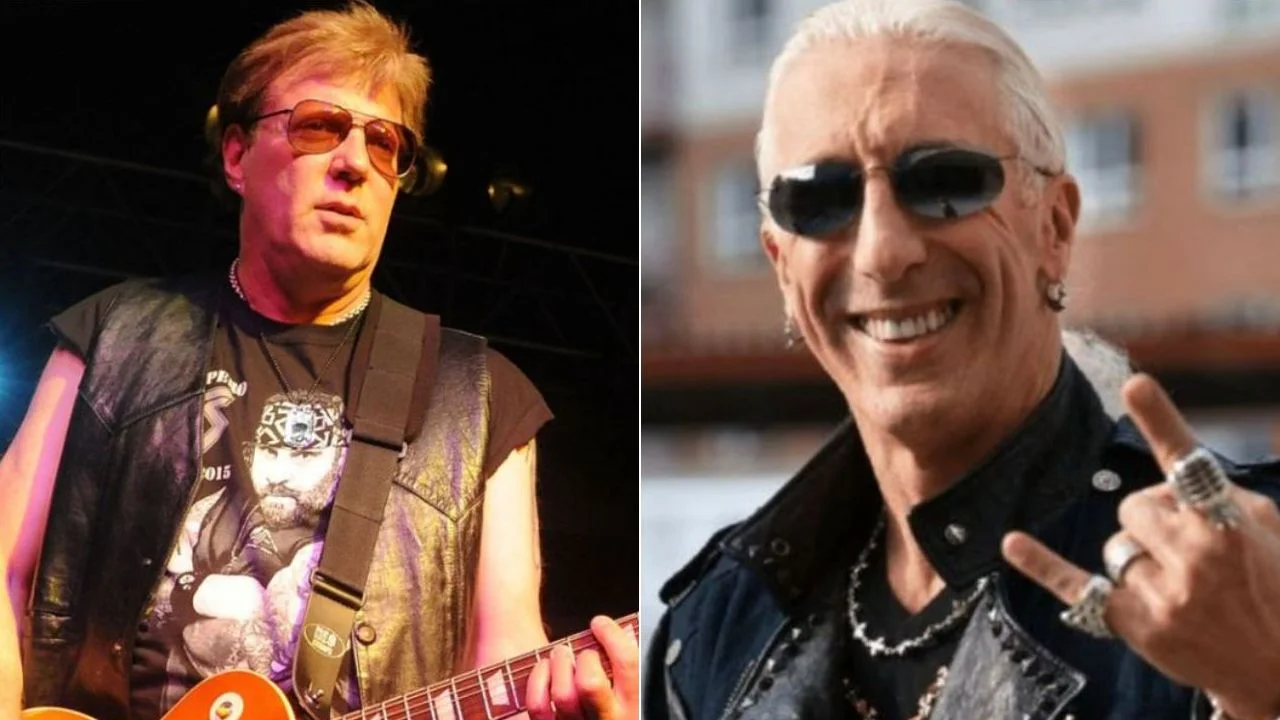 In a new interview with The Wikimetal Happy Hour, Twisted Sister guitarist Jay Jay French has sent praising words for his bandmate Dee Snider and said that the band hired him because he had a great voice.
The American singer Dee Snider received his international fame in the early 1980s as lead singer and frontman of the heavy metal band Twisted Sister. Throughout his musical career with them, Snider released six studio albums as a member of Twisted Sister.
Outside of his career with the band, Dee Snider has his own solo career. Debuted in 2000 with Never Let the Bastards Wear You Down, Dee Snider released his fifth and latest solo studio effort on July 30, 2021, titled Leave A Scar.
However, recently, Jay Jay French has made an appearance to look back on his band's early days. Firstly, he admitted that Twisted Sister was a copy band that covered Deep Purple, Grand Funk Railroad, T-Rex, and more.
"The sound of Twisted Sister evolved in the earliest days, before Dee," he says. "It was a glammy, transvestite, Dolls-y mix of Bowie, Lou Reed, and The Rolling Stones…
"And believe it or not, we were a copy band so we had to play 'Smoke on the Water' by Deep Purple and 'We're an American Band' by Grand Funk Railroad because you're a copy band.
"So you're in the bar, you'd be playing a lot of T-Rex – so we were very much a product of the time. And then the original singer [Michael 'Valentine' O'Neill] went and his replacement [Frank 'Rick Prince' Karuba] sounded just like Rod Stewart."
French Says Dee Snider Had A Great Voice
The guitarist continued to his words by remembering the time his band hired Dee Snider. Previously said that Snider is the greatest frontman he's ever seen, French now praised him while also mentioning the singer's admiration for Alice Cooper and Black Sabbath.
"We hired Dee because Dee had a great voice," French admits. "So Dee comes in and he was an Alice Cooper fanatic and a Black Sabbath fanatic.
"I was thinking at that point maybe we should change the name because the band had fallen apart, we had really gone down the tubes, and he said, 'No, I think we should keep it but we should get crazier.'
"And because he was wrapped up in this whole Alice Cooper thing, it just so happened the [1975] 'Rocky Horror' movie came out at that time, so we kind of took on a 'Rocky Horror' persona, that kind of shock rock."
French has also touched on the songs written by Dee Snider and sent respects for his close friend.
"And Dee started writing these songs which were kind of Alice Cooper-ish because Alice wrote big anthems like 'I'm Eighteen,' 'Billion Dollar Babies,' 'School's Out,' big anthems," he continues.
"And Dee loved it, so he wrote a song called 'I'll Never Grow Up, Now,' and that was one of the first songs he ever wrote. And if you listen to it, this is the beginning of the anthem mentality that he had.
"And then he wrote 'Bad Boys (Of Rock N' Roll)' a year later, and that's another anthem, growing into the anthem concept in his head. At this point, AC/DC is becoming very popular, Judas Priest is becoming very popular…
"We started covering AC/DC and Judas Priest songs, so you get the AC/DC piece 'Shoot 'Em Down,' you get the Priest section, 'Run for Your Life,' and these other songs. And all of a sudden, this mix…
"And 'Destroyer' is Black Sabbath, so you get this mix of Deep Purple and Sabbath, and Alice Cooper, and AC/DC – all starts coming together."