Black Sabbath's Tony Iommi Recalls His Conversation With Queen Star, He Might Do Something With Brian May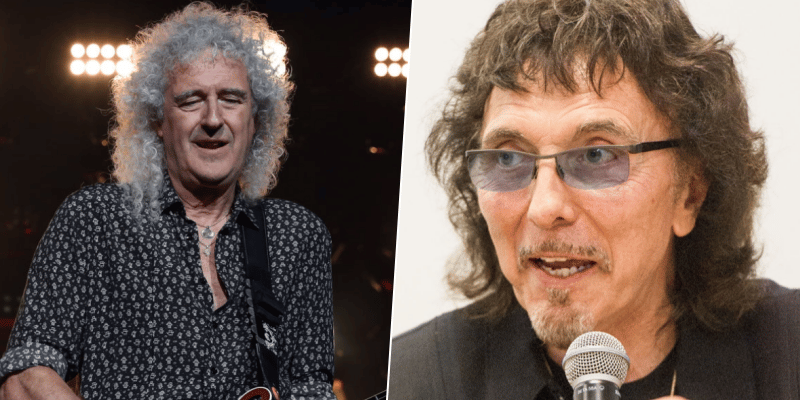 The English heavy metal band Black Sabbath guitarist Tony Iommi revealed his future plans during an interview with Guitar World and remembered the rare conversation he made with the Queen guitarist Brian May.
During an appearance, Tony Iommi was asked if he would do something in the future. The successful guitarist replied by addressing his future plans and remembering Brian May's visit.
"I might do some stuff for films or for a TV series or something. I'd like to just get everything down and then decide if I'm going to have a singer or what else. But I've got hundreds of riffs.
"Brian May came over a few months ago and we sat outside and I was playing him some of them. And he said, 'You've got to do something with these – we've got to do something with these.' Because we've talked about putting some stuff down.
"So I gave him three or four CDs full of riffs and he took off with them. And you know, he's busy with Queen stuff all the time. But when the time is right, I suppose we will do something."
Tony Iommi has also added that he and May have discussed doing something together for years.
"Every time we get together, we go, 'We must do that.' But it's about getting the time to do it. So it's just a matter of making a plan."
Tony Iommi rocked stage under the name with Black Sabbath between 1968 to 2006 and 2011 to 2017.