Megadeth's 'Behind The Scenes' Video Revealed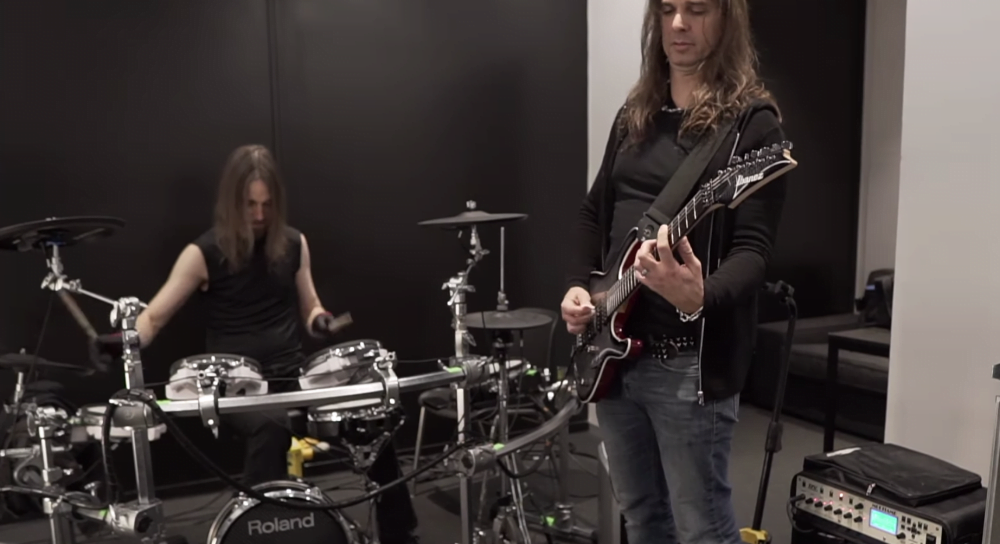 Kiko Loureiro, the guitarist of the legendary heavy metal band Megadeth, has just uploaded a behind-the-scenes video on his own YouTube channel and showed fans their Copenhagen concert's backstage, which took place at Royal Arena on January 24, during Five Finger Death Punch tour.
"Hey guys," he said. "I'm here in Copenhagen, Denmark. During the Megadeth European tour with Five Finger Death Punch, and I'm here the gem room, my spare guitar, my deep mark multi-amp. So here we practice, we warm-up for the show."
He continued: "I wanna keep doing videos for my channel. Please send questions. It's gonna be easier for me to answer questions, and do some videos while we are traveling, while we are playing almost every night.
"So, anything you wanna know about how to warm up for a big gig, what do we do on tour, when we're not on stage, about the equipment, guitars, anything you wanna know about harmony, about composition, anything…"
The 22-date tour kicked off at Hartwell Arena in Helsinki, Finland, on January 20, and will conclude at Arena Armeec in Sofia, Bulgaria, on February 22.