Kobe Bryant Dies at 42, Rock World Shocked: Crash Photos Revealed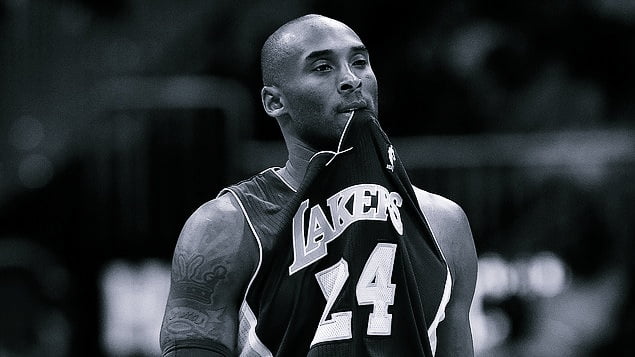 2020, leave us alone… Sean Reinert, Joe Payne, Neil Peart, and now Kobe Bryant…
The legendary American professional basketball player Kobe Bryant, nicknamed "The Black Mamba", has died at 41 after the helicopter crash on Sunday morning (January 28) in Calabasas, California. The world was shocked after the death of the legendary basketball player.
In a recent statement published from Los Angeles County Sheriff's Department, it was revealed all five people in helicopter have dead on the crash.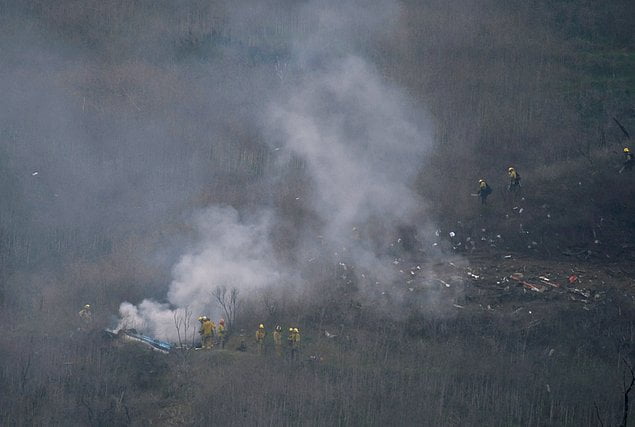 The important names of the rock and metal world have paid tribute to Kobe Bryant.
KISS' Gene Simmons said:
"Rest In Peace Kobe. Your legacy will never be forgotten and your contributions to the community have made an immeasurable difference. Thank you. Condolences as well to the other souls lost in this tragedy."
Exodus' Gary Holt said:
"Sean Reinert, Joe Payne, and now Kobe, all gone WAY too soon.metal loses two ambassadors and the sports work loses an all time great in a tragic helicopter crash. I played Japan along side Nile and Joe was a master on his instrument. Never knew Sean but a metal drumming legend he was and is. And fucking Kobe, god I loved to hate you dude, you were just TOO good. Soul crushing shot after soul crushing shot was made against my team. RIP all."
KISS' Paul Stanley said:
"WOW! Kobe. Such A Shock. My Condolences To His Wife And Children. Very, very sad."
Five Finger Death Punch's Chris Kael said:
"Having a bad day? Kobe Bryantwould gladly trade you. Shut the fuck up and have some appreciation for the life that you DO have. Life is short. Don't take it for granted."
Sons of Apollo's Jeff Scott Soto said:
"This is too hard to process, too hard to believe, I'm a complete wreck right now, I'll have to find my game face to perform tonight, I can't stop bawling, this man meant so much to me, my son and all of Los Angeles…. The WORLD! I apologize in advance for the flood of attention I will pay on this individual, an absolute legend!"
WOW! Kobe. Such A Shock. My Condolences To His Wife And Children. Very, very sad. #KobeBryant pic.twitter.com/4UM6Vap8Dc

— Paul Stanley (@PaulStanleyLive) January 26, 2020
Having a bad day? @kobebryant would gladly trade you. Shut the fuck up and have some appreciation for the life that you DO have. Life is short. Don't take it for granted. #Gratitude #Perspective #RIPKobe

— Chris Kael (@5FDPChrisKael) January 26, 2020
attention I will pay on this individual, an absolute legend! @kobebryant #ripkb

— Jeff Scott Soto (@jeffscottsoto) January 26, 2020
I love you Kobe

— Flea (@flea333) January 26, 2020
RIP TO AN ACTUAL LEGEND.

Far beyond his physical and professional prowess, Kobe Bryant was one of the most inspiring people to ever do it due to his mind and his personal practices; bettering yourself to compete in one of the toughest games there is…life.#RIPKOBE

— Jason Aalon (@mrjasonaalon) January 26, 2020
Extremely difficult to process the passing of Kobe. He was not only a celebrated athlete but someone who was ubiquitous in pop culture for the last 20+yrs. For many of us it's unfathomable to think such a central figure of our childhood has passed. RIP. Love to his family&friends

— Andy Biersack (@andyblack) January 26, 2020
https://twitter.com/selfishthings/status/1221525609009926145
Shocking. Crazy. Too young. pretty much says it. Tragic.
Bad day for the nation. https://t.co/EXeHBGwCVl

— Vernon Reid (@vurnt22) January 26, 2020
R.I.P. legend . He was my hero, I looked up to this man. pic.twitter.com/EiILNbtdHn

— Dino Cazares (@DinoCazares) January 26, 2020
ttps://twitter.com/RikiRachtman/status/1221521611116949507