Megadeth Drummer Tells How Dave Mustaine Respects His Job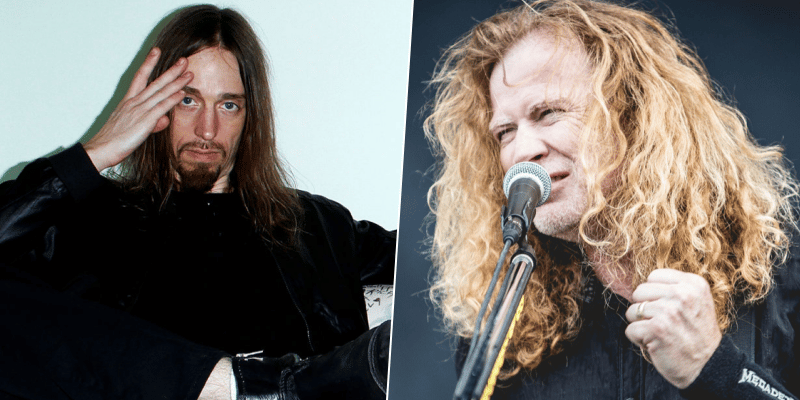 The American heavy metal band Megadeth drummer, Dirk Verbeuren, has just seen on the 11th episode of the Into The Darkness and recalled the rare conversation he made with the Megadeth frontman Dave Mustaine.
During an interview, the successful drummer was asked if Dave Mustaine has always been satisfied with his playing, Dirk remembered what Dave Mustaine told him when he wasn't playing well.
"Most of the times, yeah," he said. "I remember one time he said to me, 'Dirk, you played really bad tonight.' It was in the bus after a show. And I was, like, 'Oh, man. I'm sorry. I'll work on it and stuff.'
"And then I think it was the next day or the day after, we had another show, and he came up to me and he said, 'I'm sorry I was so hard on you the other day.' And I'm, like, 'Dude, it's cool. You put the bar really high. I have the utmost respect for that. You're passionate about what you do, and you've been doing this for so many years, and you still want it to be fantastic every night. And I can only respect that, and I'm gonna do the best I can every night. You can count on that.'"
The successful drummer, who argued that Megadeth is one of the legendary heavy metal bands in history, said it was so cool that such a valuable band was still thinking about such things.
"And truly, it's amazing to see, because you never know how something like that is gonna be with any band that's been at the top for 30 years, 'cause Megadeth has been huge for 30 years. And so to see that, and to see that he cares that much about putting on a good show, that's fucking cool."
Dirk Verbeuren rocks the stage with Megadeth since 2016.