Motörhead's Phil Campbell Recalls The Recent Years Of Lemmy Kilmister: "He Wasn't Quite Himself"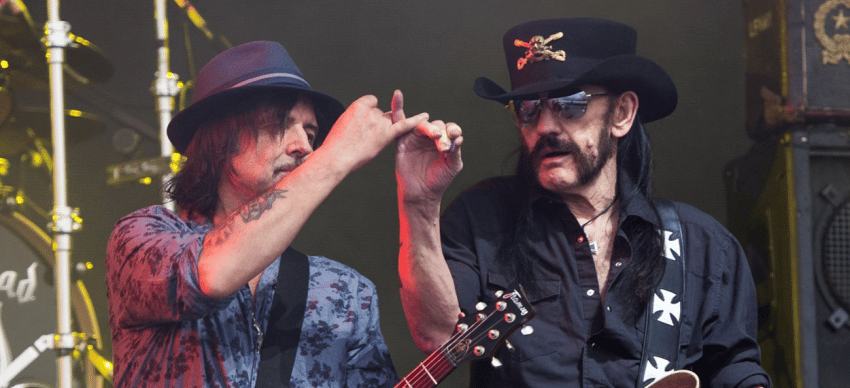 The English rock band Motörhead's Welsh guitarist Phil Campbell has recently sat with the CATtales and talked about the legendary musician Lemmy Kilmister's recent years, who died at the age of 70 due to cancer struggle.
During an interview, the successful guitarist made flash comments about his bandmate. He said about him that Lemmy wasn't himself in his last years, but added that he wanted to do as long as he possibly could.
"Towards the last couple of years, Lem wasn't quite himself. He just wanted to carry on. You could see Lemmy aging a little bit more, 'cause he was a fair amount older than the rest of us. But he was doing fine – he was playing fine. We just carried on.
"We kind of slowed it down a little bit, but it was still full-on touring compared to what other bands do. Us slowing down was just like full-on [touring] for many other bands. So we'd still go on tour for two months anywhere where they would have us… But Lem played, basically, like he wanted to do as long as he possibly could. But it was difficult to watch sometimes at the very end."
Phil Campbell rocked the stage with Motörhead from 1984 to the band's disbanding, 2015.