Liam Gallagher Thinks U2 And Bono Are 'Useless' Rock Stars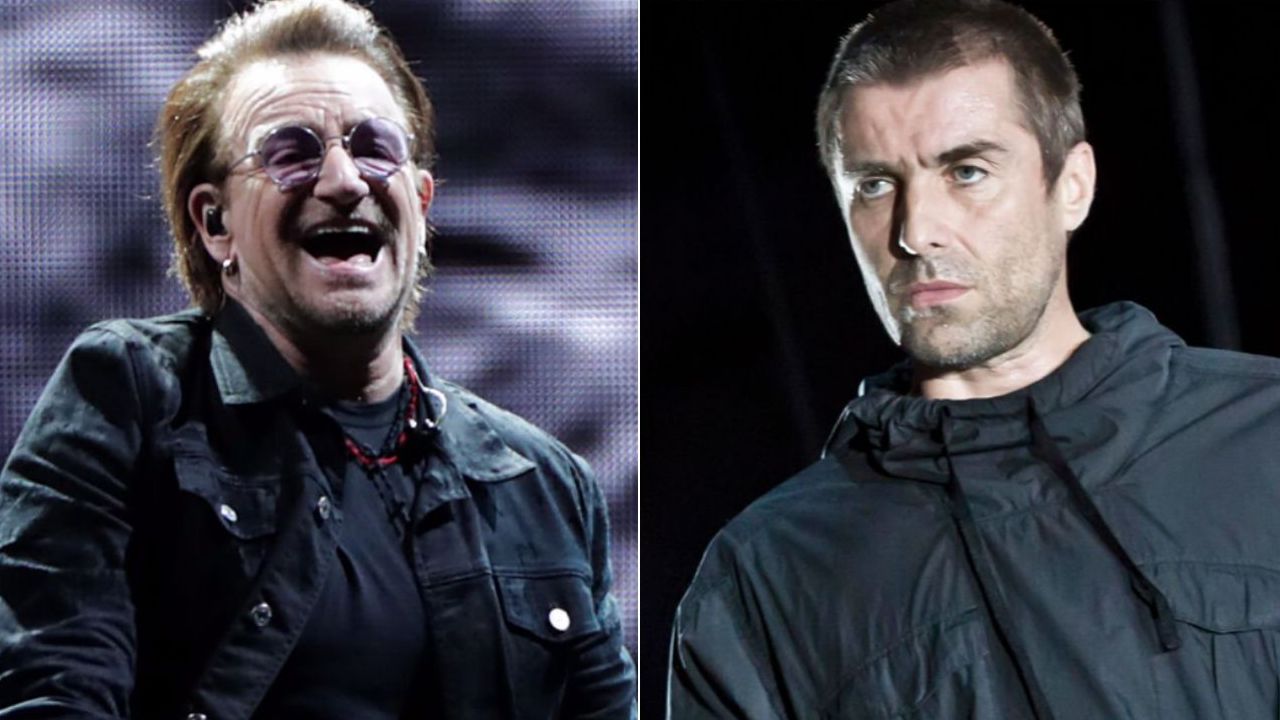 Former Oasis singer Liam Gallagher swiped at the world-renowned rock stars U2 and the band's world-known singer Bono, describing them as useless rock stars.
Liam Gallagher gained international fame for being the frontman and lead vocalist for the rock band Oasis. Joining the band in 1991, Gallagher had rocked the community as a member of Oasis until 2009. Throughout his musical career with Oasis, Gallagher performed in the band's seven studio albums, which means he appeared in the entire catalog of the band.
On the other hand, U2 is considered one of the most successful rock stars in the rock and roll world. While U2 has been releasing respectable stuff since 1976, they have 14 studio albums, 9 extended plays, 3 compilation albums, and many more things at press time. As of March 2022, U2 has sold more than 175 copies all around the world. As some of you might agree, the band's lead vocalist Bono has been helping U2 to grow up its discography since its formation.
However, on February 26, Dave Grohl, who recently collaborated with Liam Gallagher on the musician's upcoming album's single Everything's Electric, had said about Liam Gallagher that "he is one of the last remaining rock stars." Later then, Gallagher had updated his official Twitter on March 4 to say that "Grohl is correct and the rest of rockers are useless."
He's correct the rest of them are usless

— Liam Gallagher (@liamgallagher) March 4, 2022
Recently, during an appearance on Loudwire Nights, Gallagher once again touched on his remarks about the other rock stars. This time, he raised his hand even more and slammed U2 and its singer Bono. According to Liam, U2 and Bono are two of those rock stars that are useless.
"I mean, not all of them are [useless], but the majority of them are," Gallagher claims. "The ones that think they're rock stars are not, they… just live a very boring fucking life, and I think rock 'n' roll deserves a little bit more than just making music, you know what I mean? You gotta get out there and get yourself — you just gotta live an exciting life.
"It's like U2, they pass themselves as a rock 'n' roll band, but what the? Come on, man, I've never seen fucking Bono, I mean I've never seen any of them do anything remotely rock 'n' roll."
Liam Gallagher Claims "People Thinks Rock 'N' Roll Kind Of Sounds A Bit Silly"
In the continuation of his words, Gallagher touched on the importance of having the attitude during a career. Even though he told that it is not more important than an artist's music, Gallagher named what people think about rock and roll and claimed that they are thinking that rock 'n' roll sounds a bit silly and a bit stupid.
"Without a doubt, I think attitude, a lot of people will go, 'Oh it's all about music,'" he continued. "But I disagree, I don't think it's all about music.
"Obviously you've got a certain degree of, your tunes have gotta be decent enough, but I think attitude goes a long way.
"But, people just think that rock 'n' roll kind of sounds a bit silly and a bit stupid, but it means a lot to me. I'd rather be that than fucking some politically correct fucking idiot."
Back in earlier this year, Bono had talked about his current thoughts on U2's sound and said that U2 has an embarrassing sound that makes him cringe these days. Mentioning the experience that listening to U2 on the radio, Bono had also touched on his past vocal performances during the band's early records.
"I've been in a car when one of our songs has come on the radio, and I've been the colour of – as we say in Dublin – scarlet," Bono told the interviewer Scott Feinberg during the interview.
"I'm just embarrassed. I do think U2 pushes out the boat on embarrassment quite a lot.
"And maybe that's the place to be as an artist is right at the edge of your level of pain for embarrassment, your level of embarrassment.
"And the lyrics as well. I feel that on Boy and other albums it was sketched out very unique and original material. But I don't think I filled in the details.
"Most of the other ones make me cringe a little bit," Bono admitted when he addressed Vertigo.
"I just found the voice very strained and kind of not macho and my Irish macho was kind of strained by that.
"A big discovery for me was listening to the Ramones and hearing the beautiful kind of sound of Joey Ramone and realising I didn't have to be that rock and roll singer. But I only became a singer recently."