Dave Grohl 'F*cking Pissed & Cried' When Bandmates Quit Foo Fighters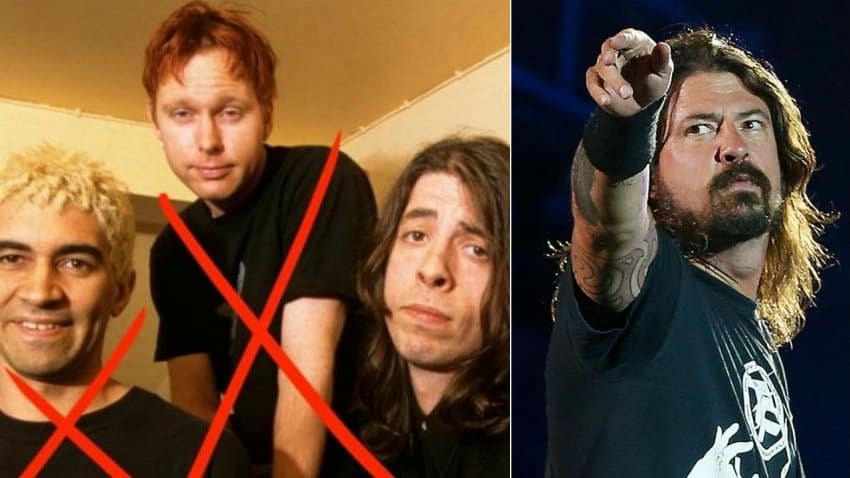 In a new interview with EW, Dave Grohl, the bandleader of the rock band Foo Fighters, has recalled his first reaction to his bandmates Pat Smear and Nate Mendel's quitting the band.
As you know, Pat Smear, who played guitar alongside Dave Grohl in Nirvana, was joined the band in 1995 and quitted unexpectedly in 1997. Later, he joined them as a touring member in 2005. In 2010, he became a fully-fledged member of the band.
As for Nate Mendel, he joined the fold as a bassist in 1995 and quitted the band just one day after.
Recently, when Dave Grohl was asked how he felt when they left the band, he said:
"'Oh, I was f-ing pissed," Grohl admitted. "Like, 'Dude, we made a pact!' I was in Virginia at my mother's house, and my friend Jimmy and I went to our favorite bar, this shitty barbecue restaurant called Ribsters."
"I remember getting so drunk that we drove home and turfed every front lawn in the neighborhood. Kids, stay in school, don't do drugs!"
Later, Grohl continued by remembering his mother's entering his room to inform him about the issue.
"But then about 8 AM, my mother walks into my bedroom and hands me this huge Flavor Flav-sized cordless from 1995 or whatever, and it was Nate saying, 'Man, I'm really sorry. I changed my mind.'
"We told each other we loved each other. I cried and hung up and went back to sleep and threw up, I think."
Foo Fighters has released its tenth studio album "Medicine at Midnight" on February 5, 2021, although it was originally scheduled for 2020 but postponed to 2021 due to the coronavirus plague.
Click here for the interview.