Ozzy Osbourne Producer Opens Up About Randy Rhoads' Iconic Tripled Solos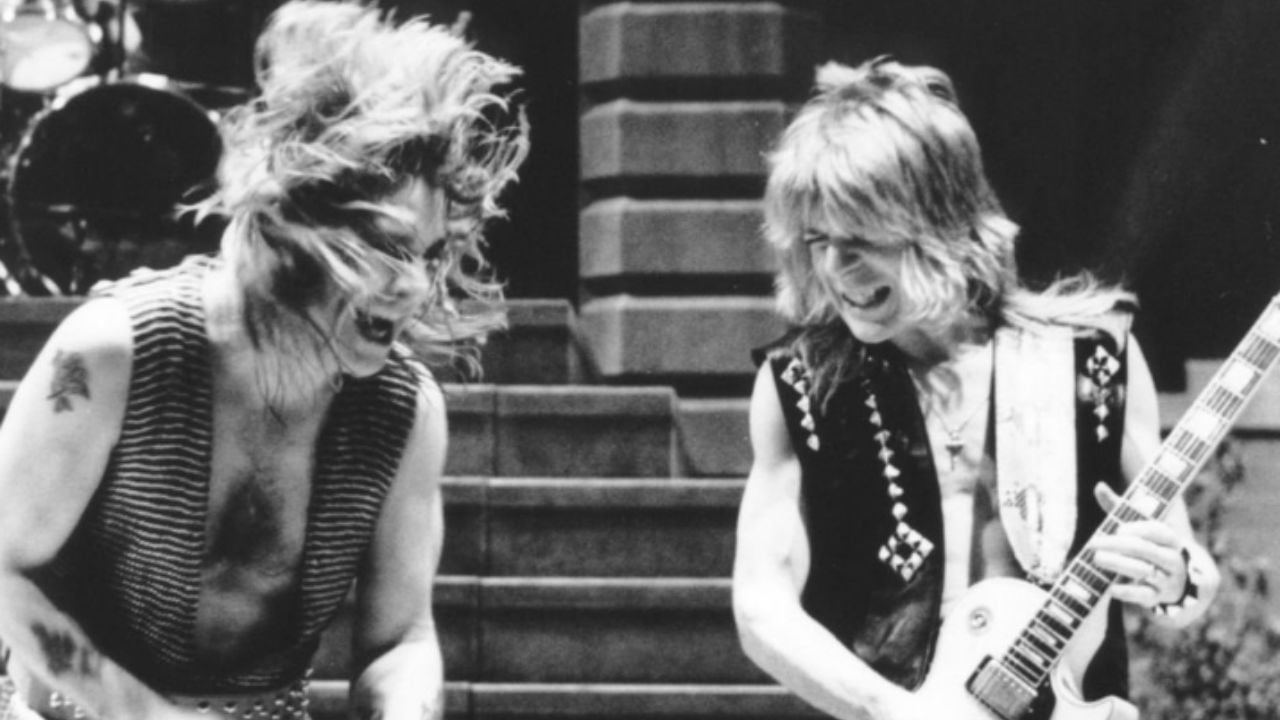 Legendary Ozzy Osbourne producer Max Norman has opened up about the iconic tripled solos made by the late guitar mastermind Randy Rhoads.
Randy Rhoads was the lead guitarist of Ozzy Osbourne from 1979 until he died in 1981, as well as being a founding member of Quiet Riot. Performing in two different studio albums of Ozzy Osbourne, Blizzard of Ozz, and Diary of a Madman, Randy Rhoads was the key to the success of Ozzy's signature songs, such as Diary of a Madman, Over the Mountain, Crazy Train, and Mr. Crowly.
Max Norman was too close to Randy Rhoads' guitar skills, as he produced two of those albums that Randy Rhoads appeared on throughout his musical journey with Ozzy Osbourne. He has always been impressed by Randy Rhoads' playing style and his hardworking. Randy Rhoads' iconic tripled solos that are named the stuff of legend is one of those things why Max Norman sees Randy as a great player.
However, in a recent interview with Guitar World, the producer opened up about the legendary guitarist Randy's iconic tripled solos. When the interviewer touched on Randy's tripled solos, Norman admitted that the main solo was the end-result of a single performance of Randy Rhoads.
"If I remember correctly, all those main solos were triple tracked," he said. "I might well be proven wrong, though, as there are students out there who even can tell you what color shoes I was wearing on a certain day back then! [Laughs]
"Anyway, like I just told you, the main solo was the end-result of a single performance."
Max Reveals How They Inserted Randy Rhoads' Double Solos To The Main Solo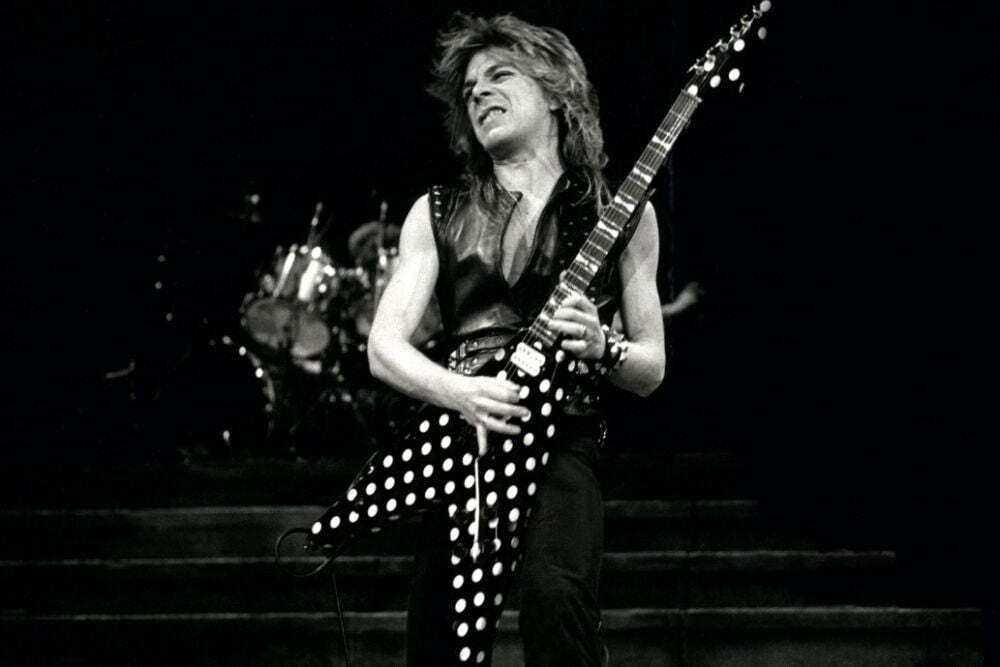 Max Normon then mentioned how they inserted Randy Rhoads' doubles solos into the main solo. The producer also recalled the old days, saying that it was pretty hard to record those days, as they had little time to record the albums.
"Then, once Randy had laid down the exact solo he wanted, he'd say, 'OK, let me put a double on it,' and we'd do another two," he continued. "Obviously, we kept the first one in the middle, and panned the other two left and right while pushing them back by a few dBs, just to give the solo its overall tone.
"That said, on both those records, the outro solos are invariably ones that Randy just ripped out at the time. They were first takes with no rehearsal involved. They were done that way because we either didn't have enough time, or because Ozzy said, 'Keep that one.' That's another way of capturing the freshness, attack and the ferociousness of Randy's playing. You can really hear it coming out too.
"You have to remember that in those days, when you hit 'Record,' it was a very finite thing, because we only had 24 tracks in total, and one was used for time code! As a result, we didn't have the modern-day luxury of being able to say, 'Yeah, keep that one, let's do another 50!' It was either, 'Yeah, that's good, we're keeping it' or 'That's not happening, let's record over it.'
"Also, back then records were made very quickly, often in just three or four weeks. You didn't have time to fuck around; you had to make decisions on the spot and then live with them because there wasn't an 'undo' button. You didn't get bogged down like people do nowadays by spending days, weeks or even months on a solo, a bass part or whatever. You just went with your gut and moved on!"
Ozzy Osbourne's Reaction To Randy Rhoads's Death
Back in April 2021, Max Norman recalled the time that Randy Rhoads passed away and revealed how Ozzy Osbourne behaved when he died. Opening up about the passing of Randy Rhoads, the engineer said it was pretty bad for Ozzy Osbourne.
"I was obviously very shocked, and disappointed, and saddened," he said. "I was sitting at the back and was asked, 'Have you heard about Randy?' And I said, 'No, what happened?' And he goes, 'He got killed.'
"And I'm like, 'Holy shit! What happened?' And I remember saying, 'What is Ozzy going to do now?'
"And, in fact, it actually did end up being awful for Ozzy because after that it just started to slow down.
"He had a pretty good time with Jake [E. Lee, guitar] and I think Jake kind of worked as hard as he could, and that's probably what you're going to ask me next."