Cancer Smashes Dave Mustaine, Megadeth Man's Body Looks Old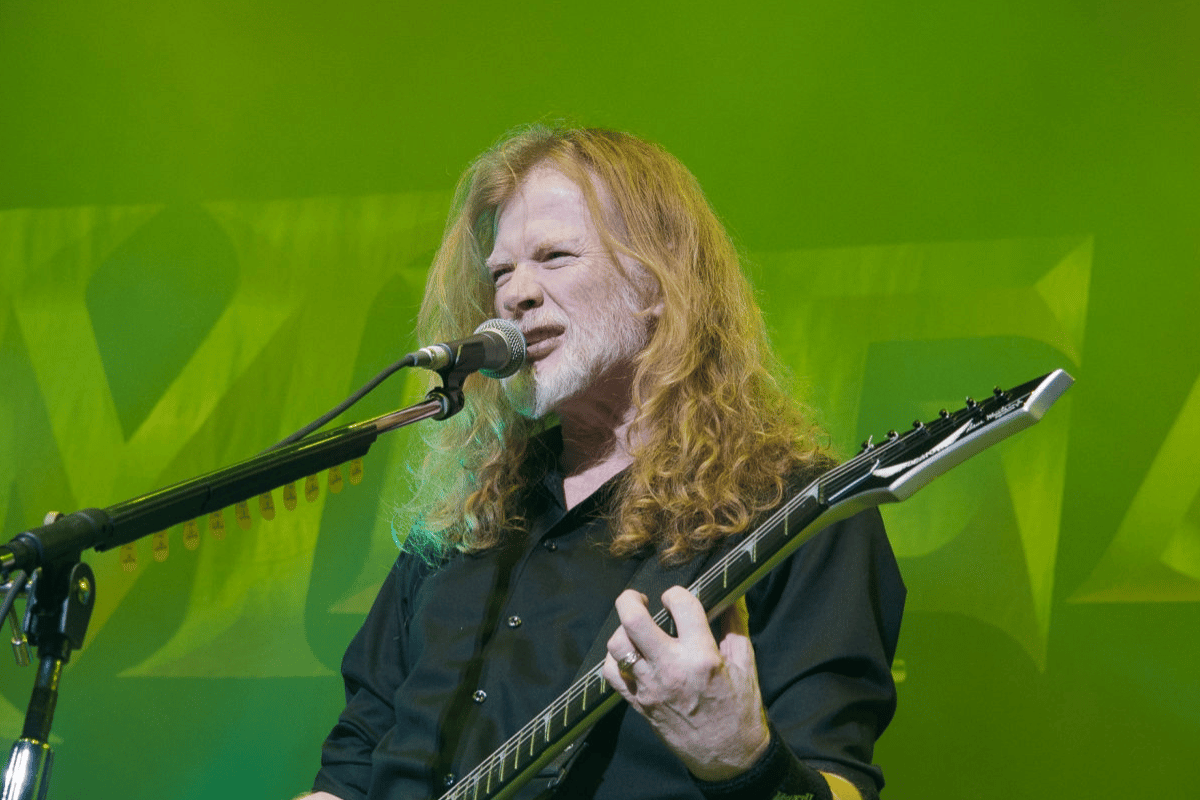 Megadeth legend Dave Mustaine's one of the recent appearances has been revealed by his lovely wife Pamela Mustaine, who is the mother of their model child Electra Mustaine.
With the recent Instagram post shared by the wife, she took a video to celebrate the 59th birthday of her husband Dave Mustaine and disclosed Megadeth man's latest looking through that way.
In the video, there was a birthday cake with lighted candles. Dave Mustaine was in front of the birthday cake and having fun with the song playing happy birthday Dave Mustaine. It was easily seen that he was entering his new age happy.
When we look at Dave Mustaine, who announced in the middle of June 2019 that he was diagnosed with throat cancer and beat cancer after six months of struggle, he looked a bit old and tired over the years. Although he is a legend, he looked different after his hard cancer struggles.
In the caption, Dave Mustaine's wife wrote:
"The happiest birthday boy🎉 @davemustaine."
The birthday video attracted huge interest from fans of Megadeth. In addition to Megadeth fans, Dave Mustaine's daughter Electra talked about the cake in the comments. She said, "Lolll! A cake to be remembered!! Next time i wont forget the inside icing lmao."
You can find the video below.