Steve Hackett Reveals How Genesis Changed When Peter Gabriel Left The Band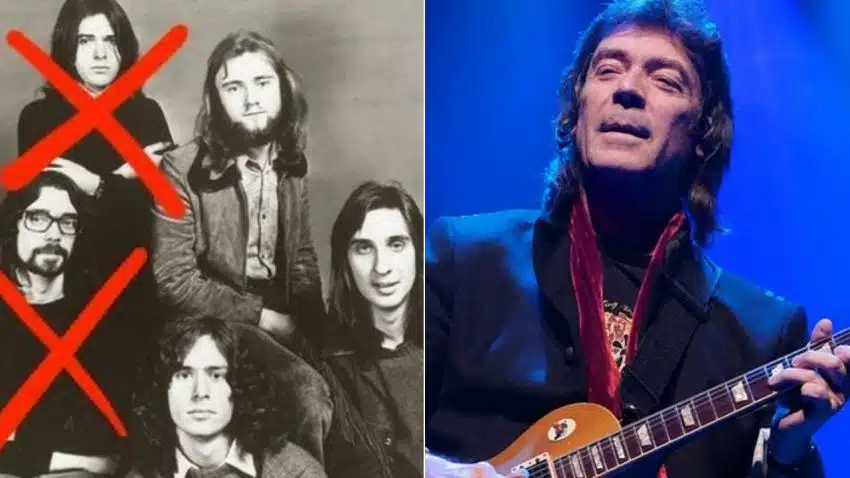 Classic Genesis guitarist Steve Hackett opened up about how Genesis changed when the band's legend Peter Gabriel left the band while speaking to Sofa King Cool and revealed some facts about the issue.
As some of you might remember, Peter Gabriel, who rose to fame as the original singer of his band Genesis, performed with the band between 1967-1975. After his 8-year career, he parted ways with the band and focused on his solo career.
However, in the recent interview, Steve Hackett has spoken out about former Genesis member Peter Gabriel and revealed what's changed in the band after Peter's departure.
When the interviewer asked, "When Peter left the band, did you ever think about maybe just packing it in? Did you guys know what you were going to do? Was it a scary time for you when Peter left?", Steve Hackett said nobody knew what was the band going to be, adding, "Peter Gabriel was very much the star of the show as a great player, as a great singer, and as a great frontman."
He continued, "Times were looking extremely uncertain, but we pulled through. I personally think we could have stayed together as a five-piece and I think that had the band buried their differences, it would have been much easier to do that."
"And I think it would have taken an interesting turn, an alternative future to the one that it took. Gradually, it just became more and more difficult to play with Genesis."
"If you wanted to do music that was challenging, and I wanted to do music that was, well – let's put it this way; I wanted to do stuff that included world music, and was more virtuosic, and bored openly from classical and jazz, and many other things – blues, all sorts of stuff."
Steve also stated that the future of Genesis should have been the same as The Beatles, adding, "It gets more-weird, and wonderful orchestras get involved in the whole thing."
"But there was such a resistance to all that I thought the only way these dreams are going to happen is to have complete autonomy, to be your own boss, and to leave, and work with people who are often very strange, weird, and wonderful, and extremely capable, and to work with orchestras which have been a lifelong quest for me."
"So no distinction between groups and orchestras, they can both sound huge and wonderful. No point trying to do it all entirely in the house, you might as well make solo albums."
Watch the entire interview below.