Korn Drummer Ray Luzier Talks About Unreleased Van Halen Material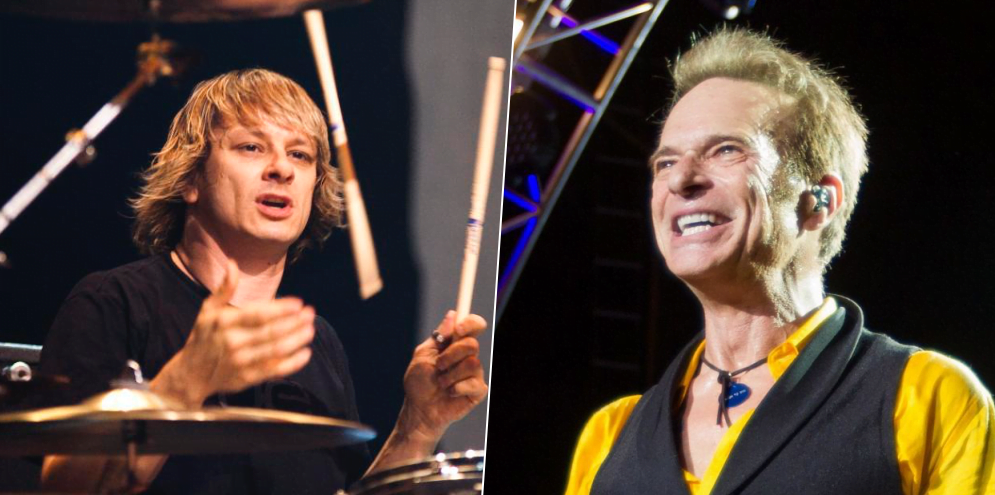 In a new interview with Rock Talk With Mitch Lafon, Ray Luzier, the drummer of the American nu metal band Korn, has recalled his hanging days with David Lee Roth and revealed rare-known things about it.
When asked "Have you heard any unreleased Van Halen stuff, is that something you had access to?", Ray replied:
"I spent a lot of time in his house. We did this crazy, crazy movie. It's very rare, 'No Holds Bar-B-Que,' it's crazy. I mean, it's out there; he spent a lot of money hiring Playboy playmates and little people – it's freaking crazy."
Ray mentioned the bizarre thing happened in these days.
"It was bizarre; it was, like, a rich guy having fun with his money. We'd go over there, it was kind of crazy. So anyway, we shot it, he would ship, like, five tons of sand and put it on his tennis court to recreate a beach scene for the playmates.
"It's out of control; we built a life-sized boombox, like, a cassette player, and when the cassette would open, the band was in there playing, it was just bizarre…"
Ray also said there were so many great frontmen in the community, but added that there will never be another David Lee Roth, and continued:
"I happen to be fortunate to be in a band with one now – Jonathan Davis's one of my all-time favorites – Dave just has the thing, that rockstar thing.
"Of all the bands coming out today, there's not that 'thing', there's just a thing that he had that I don't know if it'll ever be like that."