Metallica's Kirk Hammett Pays Tribute Cliff Burton With A Photo Never-Seen-Before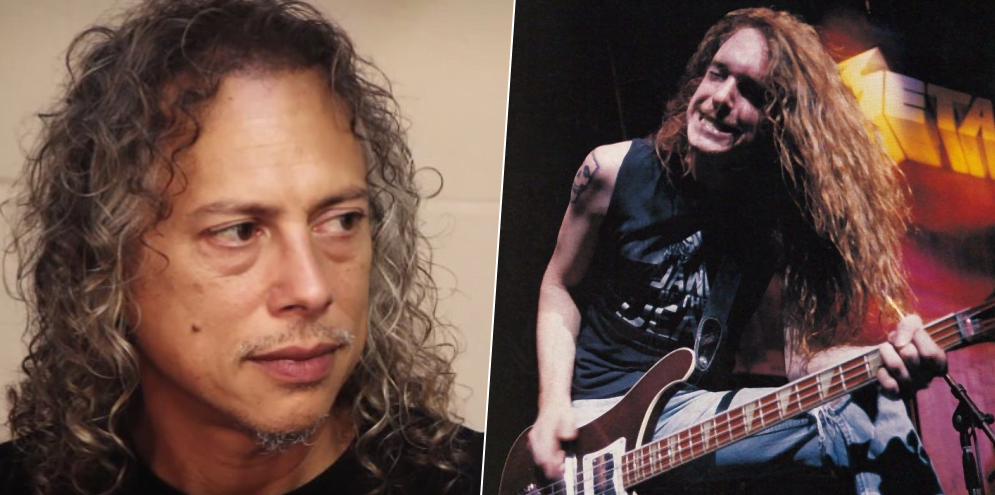 Kirk Hammett, who joined the heavy metal band Metallica in 1983 after the firing of Dave Mustaine, has recently posted a photo through his official social media account and paid his tribute to his old bandmate Cliff Burton on his birthday, who died tragically at the bus crash on September 27, 1986.
In the photo taken by their long-time and the world-famous photographer Ross Halfin, Kirk was drinking something and was looking to the camera with Cliff while they smile.
"It's your day, bro! We miss you," Kirk wrote in the post's description he shared.
Also, during a conversation with Let There Be Talk in the middle of January 2020, Metallica guitarist Kirk Hammett has mentioned Cliff Burton's style and revealed unheard facts about him.
"We would call him 'Pencil legs' or we would call him 'U-boat' because he had big feet; thin legs and big feet, and we were always laughing at his bell-bottoms and at his Peddeleton's and Denim jackets.
"He didn't care. Turns out he was ahead of his time, but the funny thing is, I remember on tour he was, like, 'Oh man, I need to get some more bell-bottoms.'"