Slash Clarifies New Album's Connection With Led Zeppelin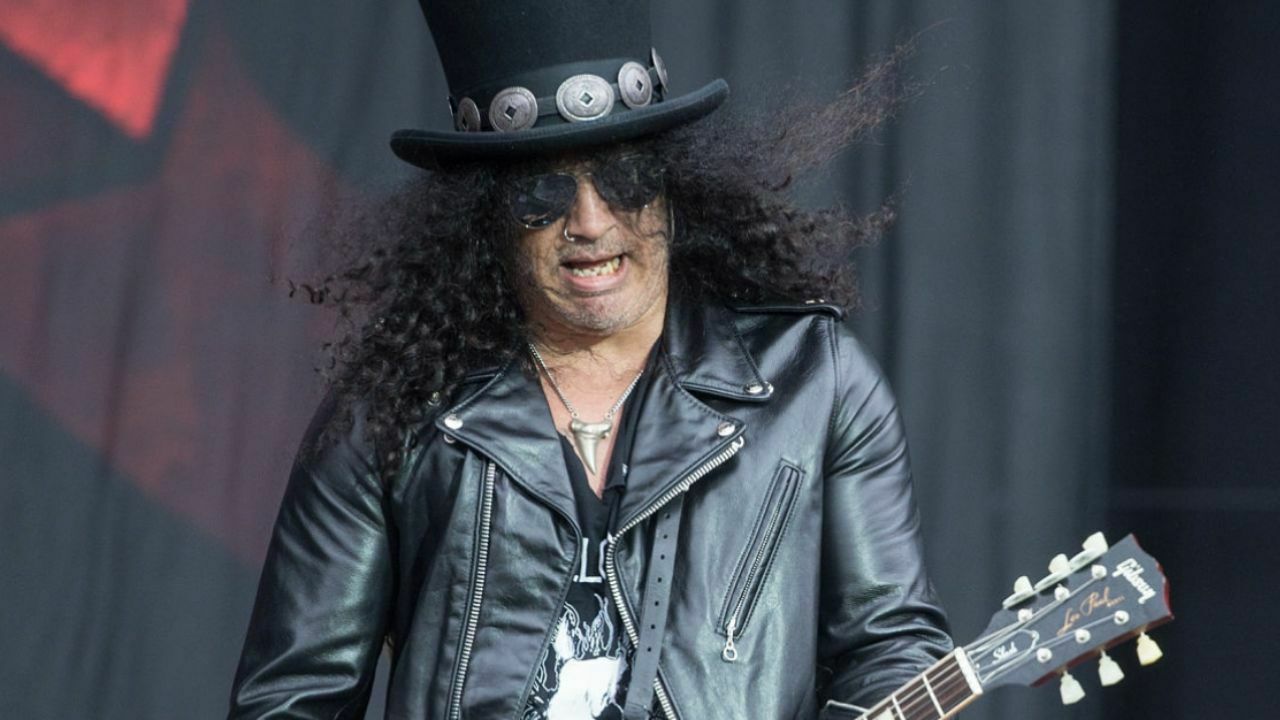 Guns N' Roses guitarist Slash has opened up about his side-project Slash Ft. Myles Kennedy & The Conspirators' upcoming studio effort, titled 4, and cleared the air about the album's connection with Led Zeppelin.
Although he is known for his tenure with Guns, Slash is a member of the supergroup Slash Ft. Myles Kennedy & The Conspirators, which includes Slash on guitars, Myles Kennedy on vocals, Brent Fitz on drums, Todd Kerns on bass and vocals, and Frank Sidoris on guitars and vocals.
For a long time, Slash and the band members have been preparing to release album 4, which will be released on February 11, 2022. When the album is Slash's fifth solo album, its fourth effort with his side-project's band members.
Recently, during an interview with Rock Antenne, Slash discussed his upcoming solo album. At first, the interviewer talked about the musician's newly-arrived single called The River Is Rising… When the interviewer said that the single is a typical banger for them, Slash said it was great to record the song.
"Yeah, it was the first song that we recorded on the record, and it was also something that we wrote right before the pre-production," he says.
"So it was just a quick jam that I made up for us to jam in the studio, just to get the let-out, so to speak, and it just turned out to be a good song.
"We, actually, on every record there's one song that we went and made up on the spot when we started pre-production, they're always bangers, always a lot of fun, so that was basically where that song came from."
Slash Answers If The Album's Name Related To Led Zeppelin
Elsewhere in the interview, the host mentioned the album's name, 4. When asked if there is any reference to Led Zeppelin, Slash said it named 4 because it's the fourth album of their band. Also, as some of you know, Led Zeppelin's untitled fourth album is commonly known as Led Zeppelin IV.
"No," Slash said. "Actually, Led Zeppelin's record was not called '4.'
"I just called it '4' because it's our fourth record, which I think is an important milestone, and also because I didn't want to give it a nice, cool, clever title that relates to something in particular.
"Because so much shit happened in 2020 that there's no one sentence or one word that defines all of it.
"So rather than ever try, I just said, 'Let's just call it '4' because it's more about this record being something that we've accomplished at this point, and it's not really about all that.'"