AVENGED SEVENFOLD Bassist: "It's Hard To Win Over METALLICA Fans"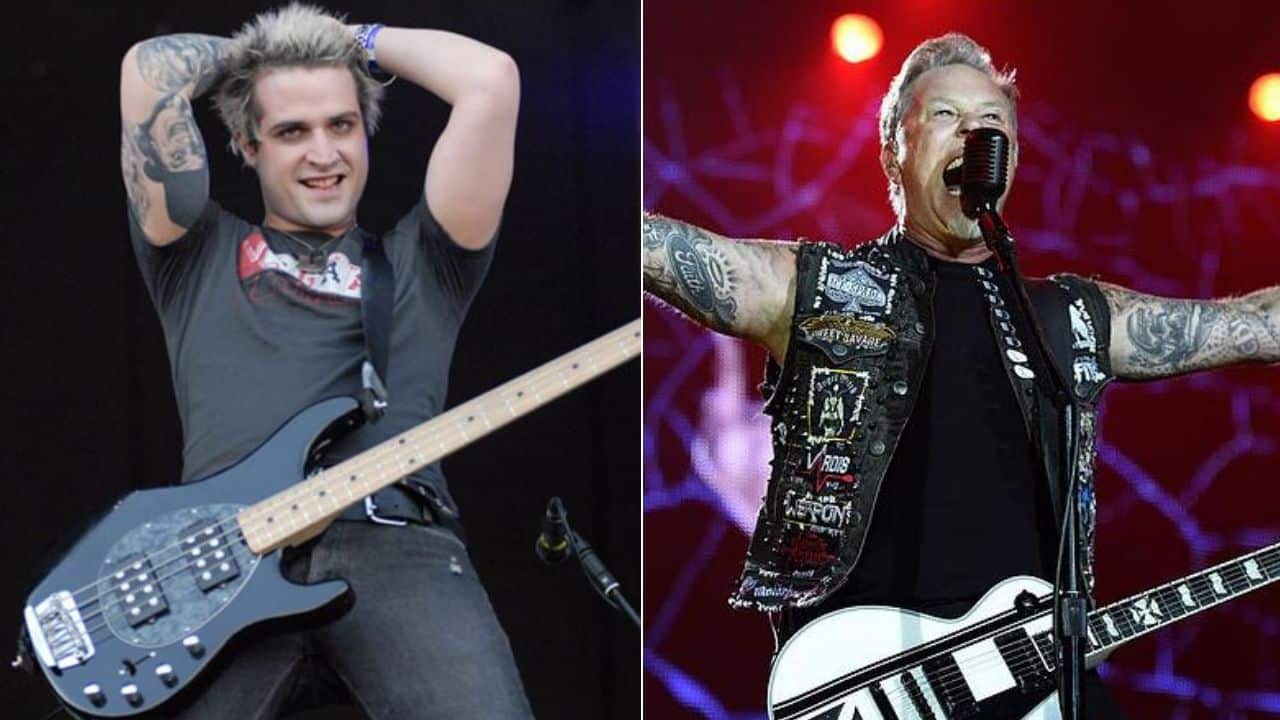 The world-known heavy metal band Avenged Sevenfold bassist Jonny Christ appeared to talk about the Grammy Award-winning genre-mate Metallica and revealed his touring experiences with them.
Back in the past, as some of you might remember, Avenged Sevenfold was appeared on stage just before Metallica to open them. They proved so much thing because of Metallica, and they owed some of their fame to them.
Recently, in an interview with Speak N' Destroy, the 35-year-old bassist took fans back to the golden moments he lived Metallica and lived those moments once again. Starting his words, Avenged Sevenfold bassist remembered the first show they played and said that no one cared about them.
When the interviewer asked about Metallica, the bassist said:
"There's a lot, and I'll run through a few highlights for me – first being one that I'm sure Matt [Shadows] would've brought up too. One of the first shows that we played with them in Europe was in Germany; we played the show, no one cared about us until the very last song when they were kind of nodding their head.
"It's hard to win over Metallica fans, and then, later on, that night they asked us if we'd come on and sing a song with them, do the background chants.
"I was on stage that night – they were like, 'Hey, come on up, we're gonna do a Ramones song and I want you guys to do the backups.' And we went up there and we did it, and it was incredible."
The bassist continued his words to remembering the tour they played with Trivium and Metallica.
"We did it again when Trivium was on the bill; it was us, Trivium, and Metallica. They had us come up for another song in Holland somewhere, we had both bands up there, so all three bands from the show were up there singing along.
"And I'm over there with Kirk [Hammett, the guitarist of Metallica], he's got like 10 whammy pedals out, and his microphone – they still had stage monitors too, which was wild to think about now – but yeah, that was from the first European tour we did with them."
Johnny Christ also touched the last show that Avenged Sevenfold played with Metallica and said about the tour that it was when he started to become actual friends with the band members.
"And then this last tour, over two years ago now, that was like our home show too obviously to be in LA, so of course all of our friends were like, 'Oh, you're playing with Metallica? Can we come out to that show?' [Laughs]
"That tour, for me, was really when we started to become actual friends with the guys in Metallica. Acquaintances before, really nice and very friendly, and being on that tour, we went to dinner in Toronto, they invited us out.
"It was great. And then talking to Robert [Trujillo], having a couple of glasses of wine with Robert and talking about surfing, growing up in Southern California on the beach and skateboarding, it was just awesome.
"Getting to know those guys on a personal level and having commonalities to talk about rather than just music – because obviously, you go to music, but having some other really fun conversations, that has to be a highlight for me.
"Growing up with Metallica, the first Metallica concert, to now being able to call the guys in the band friends, talking football… It's incredible."
The last tour that Johnny Christ mentioned was Metallica's 'WorldWired' 2017 North American tour, which kicked off on May 10 in Baltimore, Maryland at M&T Bank Stadium, and concluded on August 10 in Edmonton at Commonwealth Stadium.