Ratt Vocalist Stephen Pearcy Says 'He Wasn't Really Into Rush'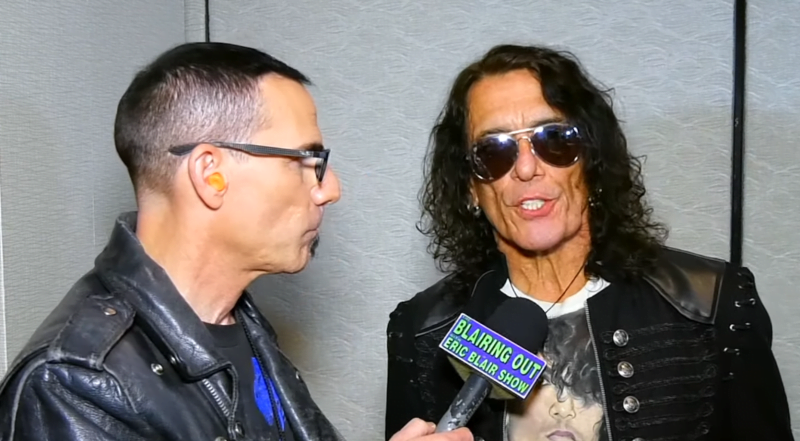 In a new conversation with Eric Blair of "The Blairing Out With Eric Blair Show" at Metal Hall Of Fame event in Anaheim, Stephen Pearcy, the frontman and founding member of the American heavy metal band Ratt, has talked about the death of Neil Peart, who died at 67 because of brain cancer, Eddie Van Halen, Sex, Drugs, Ratt & Roll: My Life in Rock, and more. (transcribed by metalcastle.net)
When asked how influential Rush was on his musically, Stephen Pearcy replied:
"Not at all, really. I wasn't really into Rush. I came from [the] school of Zeppelin, Aerosmith, Blue Öyster Cult, Alice Cooper… But they were an amazing band. There's no denying. It's a bummer. Anytime we lose anybody, it's a drag. Like losing Robbin – that was the end of that era for us. It's never gonna be duplicated, and that's why we've had so much dysfunction. But we're not the most dysfunctional band on the planet."
When asked "Will the book Sex, Drugs, Ratt & Roll: My Life in Rock be made into a film?" he replied:
"That'd be nice, huh. It's [a] possibility. It would be nice. Thank you for the idea. We already had something conjured up, but that's even better."
When asked "Does it blow your mind about the resurgence of success remotely crude due to the moving film The Dirt?" he replied:
"No, not at all 'cause we are a part of scene, and you haven't had that kind of excitement, danger color for a long long time. Then these kids, like even my daughter and whatever 23 before, they want to hear this, Ratt, Motley, and these bands, and the 80s. Because it was exciting dangerous, colorful, fast, you know. Now it's just that, here's a song, we're not gonna give anything more. It goes underground, and that's where it explodes."
When asked "How do you think the Ratt of 2020 differs in the Ratt of 2010?" he replied:
It's cleaner [laughs]. It's we've changed the oil a few times. Now we're running at all cylinders. So to speak, so it's a good thing.
When asked "How have you heard from your old friend Eddie Van Halen recently?" he replied:
"Who knows I have it. [I] hope he is doing well. I hope anybody who's you know in our genre or whatever, and music that has an element is it. God bless."