Flea Regrets His Disrespect For Guns N' Roses: "In Retrospect, It Was All Petty Bullshit"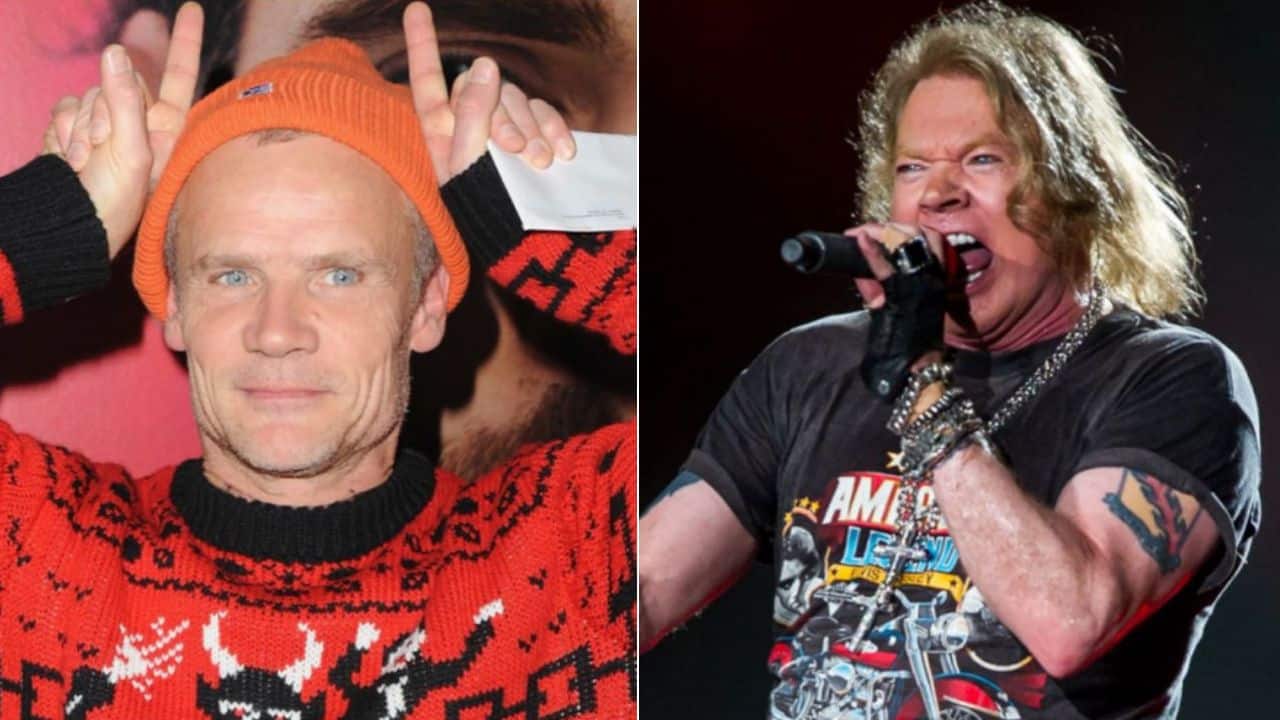 Flea Thinks 'Guns N' Roses Was A Great Band'
Red Hot Chili Peppers icon Flea has disclosed his regret over his disrespectful view of Guns N' Roses back in the day and said that it was all empty words.
The Australian-born American musician Flea is known for his musical tenure with the rock band Red Hot Chili Peppers. Being the bassist and a founding member of the band, Flea has contributed to the band's every one of releases that include 12 studio albums, 2 live albums, 12 compilation albums, and more. Out of Chili Peppers, Flea collaborated with numerous artists such as Alice Cooper, Patti Smith, Johnny Cash, Tom Waits, John Frusciante, and more.
On the other hand, being one of the richest rock bands ever, Guns N' Roses is a rock band formed in 1985 by Axl Rose and Izzy Stradlin. In the middle of the '80s, they were one of those bands who wanted to promote themselves to the rock community. They kept up with the fashion of the time of rock and styled their outfits and haircuts the same as what the genre needed. Thanks to their massive success, they have come to the present and have become one of the world-famous rock bands ever.
During the '80s, Flea and his bandmates in Red Hot Chili Peppers acted so cruel to people who had long hair, as they were against the hair-metal scene. They were approaching the groups with prejudice and making disrespectful comments about them. Over the years, they have overcome these thoughts and united to bring the rock genre to better places.
Recently, he made an appearance on Classic Rock to share his current feelings about those days. Expressing his regret over their attitude against Guns N' Roses, Flea admitted that they were the great band at the time, even they thought hair-metal scene bands were rehashing KISS and Aerosmith.
"We were definitely against the hair-metal scene," he said. "We were like, 'Fuck them. We're the underground, art-rock, get-weird east side guys; those guys are just rehashing Aerosmith and Kiss.'
"In retrospect, it was all petty bullshit. A lot of those bands were fucking great. Guns N' Roses was a great band."
Alongside him, Chili Peppers' vocalist Anthony Kiedis chimed in and revealed Flea's thoughts while describing his band.
"It didn't dawn on us that there was something other than selling out clubs and making people happy and being original," Kiedis said. "We were a party band, but you have to bring something to the party.
"Flea was instrumental in saying, 'We have to be good, we have to write some new shit, we have to have osmething to move these people.
"We always came fully loaded."
[via Music-News]