Judas Priest Bassist Recalls Rob Halford's Replacing Ozzy Osbourne In Black Sabbath: "It Was A Hero Moment"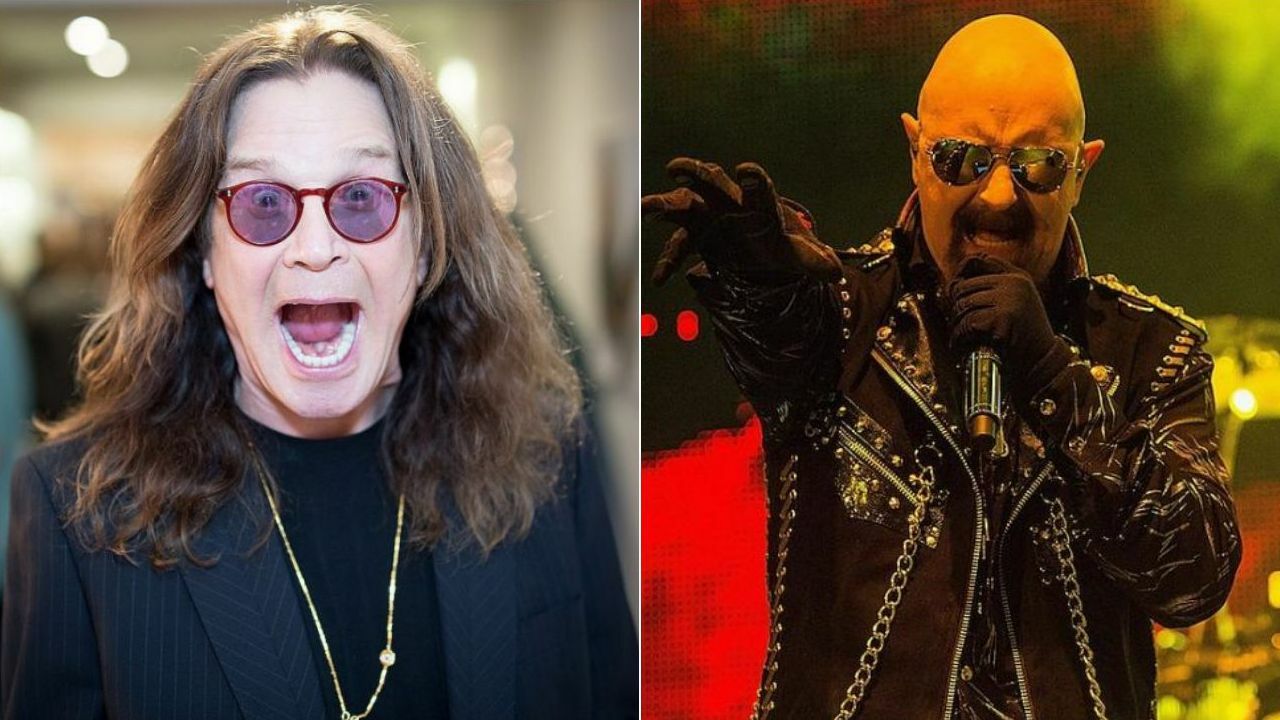 Rob Halford's replacing Ozzy Osbourne in Black Sabbath in 2004 was a historical moment, according to the bassist.
Judas Priest bassist Ian Hill has looked back on his bandmate Rob Halford's replacing Ozzy Osbourne to join Black Sabbath on stage and stated that it was one of the most heroic moments of all time.
Ozzy Osbourne, who's hugely known for his unique career with the heavy metal band Black Sabbath, lived several break-ups with his former band Sabbath. The Prince of Darkness, who has been in the middle of a great solo career besides his Sabbath tenure, appeared in ten studio albums of the band.
Over the years, The Prince of Darkness has been struggling against bad luck and serious health issues. Breaking his neck after an unfortunate incident he lived in last year, Ozzy Osbourne had been diagnosed with Parkinson's disease in early 2021.
Recently, the talented bassist Hill has recalled one of those sick Ozzy Osbourne moments while interviewing on The Jeremy White Podcast. On August 26, 2004, Rob Halford replaced Ozzy Osbourne on the band's Camden Gig after the musician's attack of bronchitis. Speaking about those moments, the bassist stated that it was a historical moment.
"Yeah, it was a hero moment, wasn't it?" Hill asked. "And Rob is familiar at least with most of the Sabbath stuff, which certainly says, 'Happy to be playing.' He went on and nailed it!
"And then he came off at about 30 minutes and went on and nailed our set as well. After we did our set, he went to nail theirs as well.
"It was a little bit fortuitous and we were special guests, and we only played about an hour and ten, hour and 15 minutes instead of the usual [hour and] 45.
"So he was still fresher than he would have been if he had done our full set. But he was still very much a hero moment, he went out and he performed great.
"Everybody stood on the side of the stage and watched it."
Ian Mentions If He Regrets On The Band's Tenth Studio Album
Elsewhere in the conversation, Ian Hill was asked if he looks at the band's tenth studio album with pride or regret. He stated that they were concerned a little bit at the time.
"I think it was one of the albums where we were not worried – a little bit concerned, shall I say because we'd reached a level there with 'Defenders of the Faith,' and you reached pretty much the end of that road," he says.
"And we've always tried to do something better what we consider to be better, and take a step forward with each album. And it would have been very difficult to take another step in that direction from that album.
"It's one of my favorites, in fact, it is my favorite album because of that, 'Defenders.' We got the first refusal on these guitar synthesizers by Roland, and we thought maybe this is the next step.
"Probably went a bit over the top with it, but it was that idea just to take that next step forward and make things a little bit different. And you're right, it lost us some fans. On the other hand, it gained us more."