Bruce Dickinson Reveals The Surprising Thing Steve Harris Did On New Iron Maiden Album Setjutsu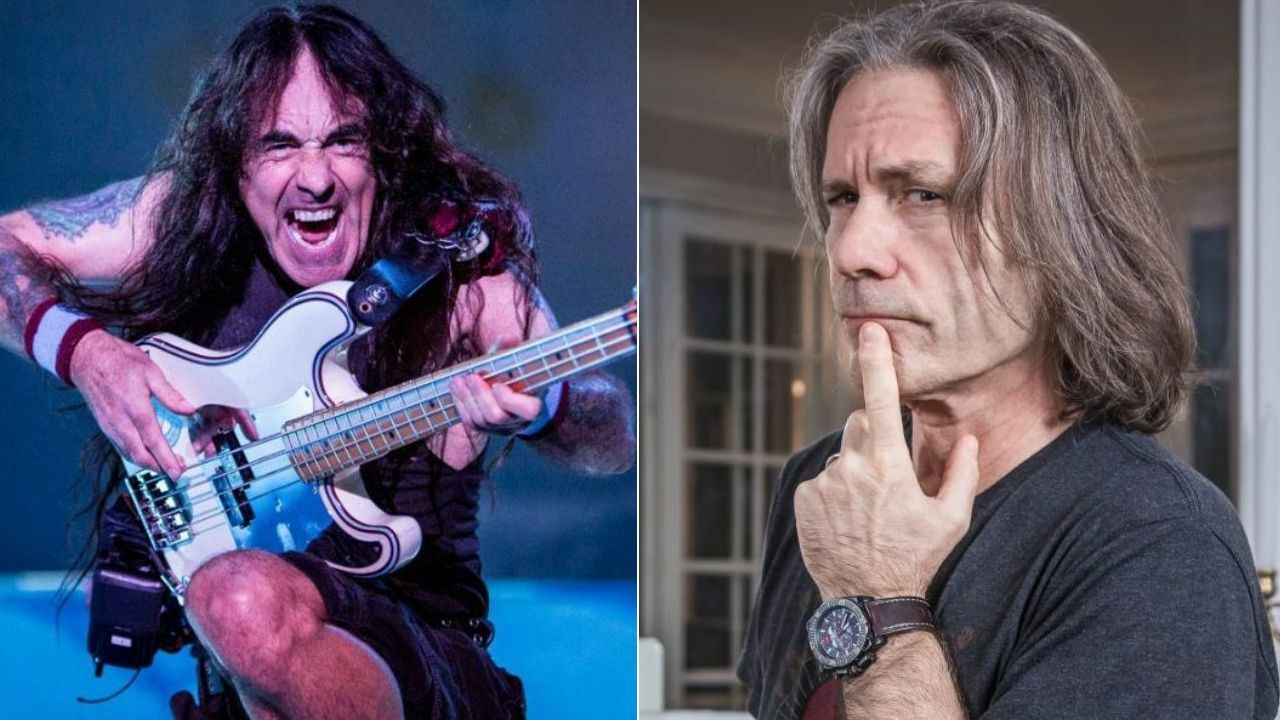 Bruce Dickinson has revealed an unexpected and surprising thing Steve Harris did on new Iron Maiden album Senjutsu.
Iron Maiden singer Bruce Dickinson has opened up about his band's seventeenth studio album Senjutsu and mentioned some surprising things the bassist Steve Harris did.
Iron Maiden is a heavy metal band that has been rocking the rock and roll community for more than four decades. Releasing its self-titled debut studio album in 1980, Iron Maiden has unleashed seventy albums so far.
In early September, 3rd day of the month, Iron Maiden made fans happy for the first time ever in nearly 6 years and released its seventeenth studio effort, Senjutsu. The album consisted of ten songs in total and has nearly 82-minute listening time.
However, during a new interview with 93X Radio, Bruce Dickinson has disclosed some rarely-known facts about the band's new album. At first, the interviewer mentioned that the beginning of the Lost In A Lost World from the album reminds him of Pink Floyd. Dickinson confirmed and said there's a lot of things something like that in the album.
"Totally at the beginning, oh yeah. It's the whole thing – you have actually walked into a prog-rock album from 1973," Dickinson said. "And then you just get hit over the head with a mallet unexpectedly.
"There's a lot of stuff like that in places on the album. Lots of the vocals on this album are a lot more varied, I'm using a lot more of my range.
"We've got all the top-end squeaky bits, yeah, but there's a lot more of using my lower register, almost whispered in places and stuff."
Dickinson Reveals The Things Steve Harris Did On New Iron Maiden Album
Later that, Bruce has mentioned the things Steve Harris did on the album. He expressed his surprise about the issue and stated that those all included by his vision. Bruce has also touched on the journey of the album and mentioned the longevity of the songs.
"The stuff that we were starting on 'The Number of the Beast,' all that kind of stuff," Dickinson continues. "But it's really much more formed now into whole pieces, and double-tracked, and layered.
"And surprisingly, a lot of that came from Steve [Harris, bass], not from me. You expect that from the vocalist, but a lot of that came from Steve. All those Moody Blues things and those layered vocals, that's all Steve, that's all his vision.
"And then, obviously, there are Adrian's songs as well that I've written with him. I should add that whilst there are four tracks that are 10-minutes-plus, which is all fine, but there are some other tracks on there that are really nice and compact.
"'Stratego' is five minutes, 'Days of Future Past' is four minutes, which honestly, that track could have fitted on 'Piece of Mind,' or 'Powerslave,' it's the same kind of energy.
"'Senjutsu,' the opening track, even though I think it's eight minutes or something, it doesn't feel like eight minutes, it's so much on it.
"So there's a real mixture, it's a real journey through the album."