Aerosmith's Steven Tyler Enters Grammy Awards' Area with Truck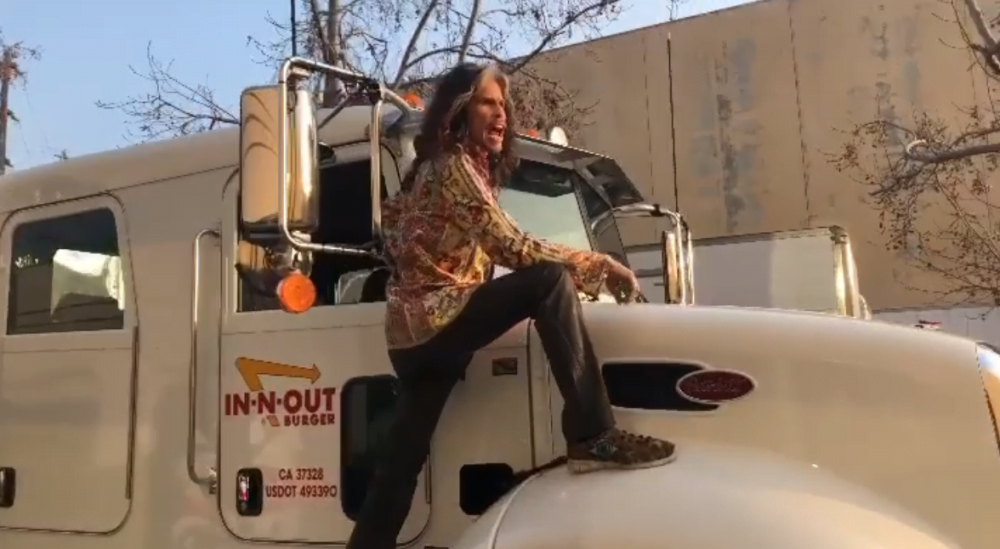 Steven Tyler, the lead singer of the American rock band Aerosmith, has just published a funny video on his social media account and appeared on a truck.
On the 62nd Grammy Awards at Staples Center in California, Los Angeles, the successful vocalist appeared with the 'in-n-out' truck and entered the show area with it.
In the video, Steven stepped on the truck's wheel with his right foot while holding the right mirror of the truck with his left hand. It seemed to lead the truck, and he shouted, "Get your free in 'n out!"
The video, which was received with great interest by the fans, drowned with the comments.