Five Finger Death Punch Unveils New Video for 'Inside Out'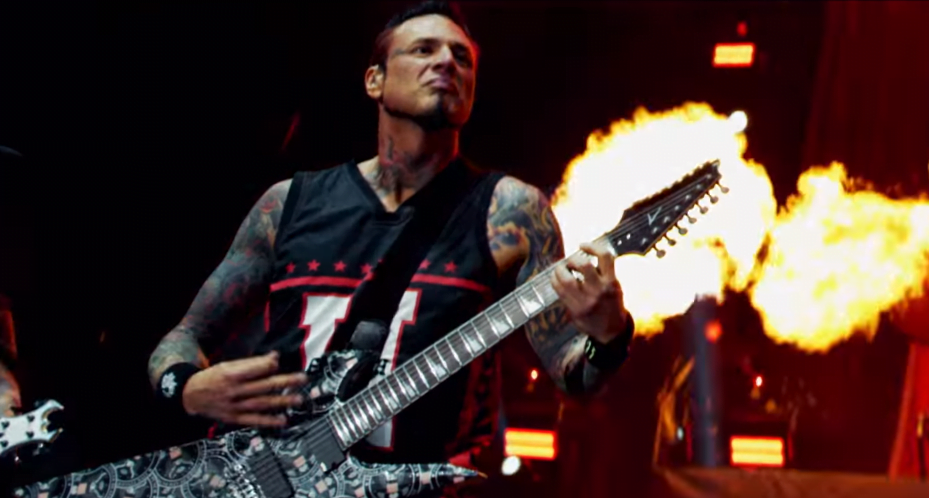 Five Finger Death Punch, who postponed its upcoming shows, are just unveiled the music video for 'Inside Out'. The track is taken from their upcoming studio album 'F8', which will be out on February 28 via Better Noise Music.
The band's guitarist Zoltan Bathory has just spoke about the album.
"We had an extremely successful, yet tumultuous couple of years as a band. We didn't just weather the storm but came out on the other side better than ever.

It was a focused sober group recording, our most important album to date and without a question, it shows. This album represents rebirth, progression, transcendence both personally and musically."
The album consists of a total of 16 tracks. The 'F8' tracklisting is as follows:
1. F8
2. Inside Out
3. Full Circle
4. Living The Dream
5. A Little Bit Off
6. Bottom Of The Top
7. To Be Alone
8. Mother May I (Tic Toc)
9. Darkness Settles In
10. This Is War
11. Leave It All Behind
12. Scar Tissue
13. Brighter Side Of Grey
14. Making Monsters (bonus)
15. Death Punch Therapy (bonus)
16. Inside Out (radio edit) (bonus)
You can watch the official music video below.