John 5 Recalls Metallica's Lars Ulrich's Firing Him: "It Was Devastating To Me"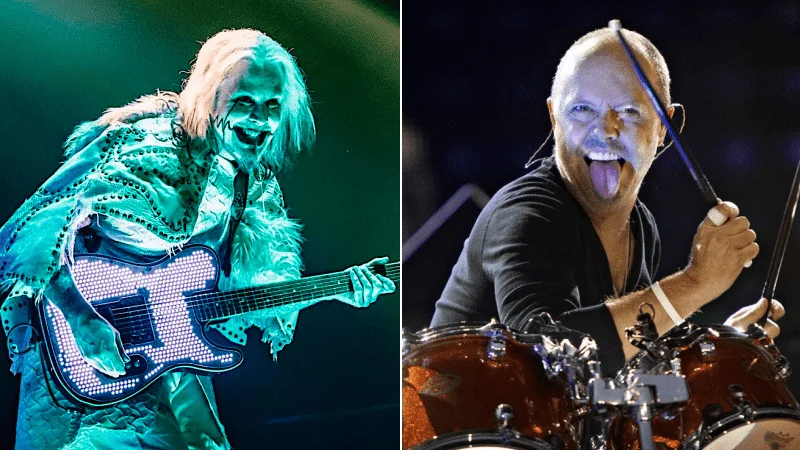 In a new interview with Talkin' Rock With Meltdown, John 5, known for the touring guitarist of the legendary musician Rob Zombie in addition to his golden solo career, touched on his current relationship with Metallica drummer Lars Ulrich by recalling the weird moment they lived.
Recalling Metallica drummer Lars Ulrich's firing him, John gets emotional and said that it was devastating to him. While telling how Lars fired him, John said that he tipped over "…And Justice For All" statue.
When the interviewer mentioned the issue, John said: "I remember, we had a great time, and they would jump on my back and they would have chicken fights during the encore – I'd bring them out on stage… It was a lot of fun.
"And then one night, I was watching, and my foot caught like a rope and the '…And Justice' statue tipped over. I didn't even know because I was just walking like [whistling]
"And my foot caught that rope and – boom – they were all watching this huge '…And Justice' statue falling, and Lars brought me to the hotel and he goes, 'These kids worked so long for these concert tickets and you ruined the show!'"
John concluded his words the result of the moment. He said that although they're friends, it was devastating to him.
"And he took away my laminate – because we were friends, I mean, we're still friends of course, but it was devastating to me."