Sebastian Bach Recalls How He Reacts To Van Halen When He Heard First Time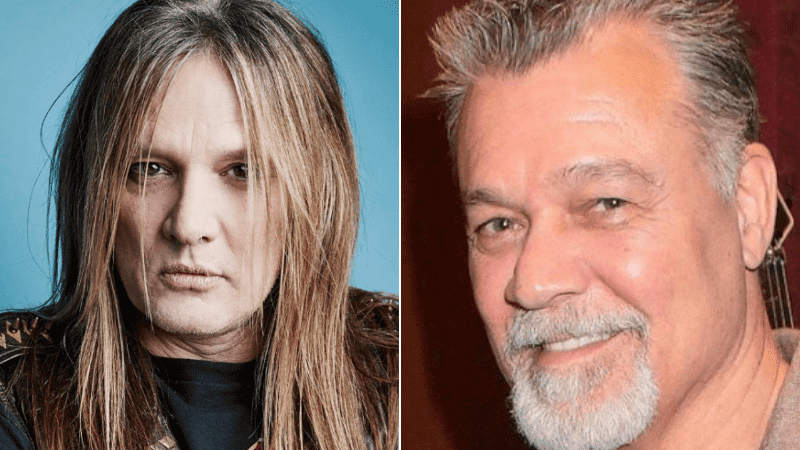 Former Skid Row vocalist Sebastian Bach, who was a member of the fold from 1987 to 1996, has spoken out to The Eddie Trunk Podcast and remembered how he reacted to Eddie Van Halen's band Van Halen when he heard for the first time.
Died on October 6th, Eddie Van Halen's tragic and sudden passing made upset the rock world deeply. He lost his battle against cancer and left us his legendary legacy at the age of 65.
Making his interview, Sebastian Bach was asked if he remembers the first time he heard the rock band, Van Halen. Sebastian Bach answered resolutely and took fans back to his childhood, 11-year-old. Speaking about the issue, Sebastian also touched on his passion for Cheap Trick.
"I'll paint the picture for you," he said. "My babysitter brought it over, I was like 11 or 12, maybe 11, something like that [Bach was 11 in 1979], and she put it on."
He continued: "And I was a Cheap Trick fanatic because that's right when Budokan came out and all that stuff – 'I Want You to Want Me'…
"And I haven't heard of Eddie Van Halen, and I looked at the cover when she dropped the needle – to me, they sounded like if the Cheap Trick were the devil. [Laughs] They were rude, they were so rude and dirty and mean.
"Then 'Eruption' came on, and nobody in the world had ever heard anything like 'Eruption,' ever. 'Is that a guitar? Is that a harpsichord? Is that a synthesizer?' Nobody ever heard anything like that.
"But combined with the virtuosity of Edward and the humor of all of them – all of them are so funny, they were so much fun. That's the thing about Van Halen, as I said before, it was like an adjective, like, 'Van Halen!'"
Sebastian concluded his words by touching how people reacted when someone yelled out, "Van Halen."
"When you scream the words 'Van Halen,' everybody kind of knew what that meant, everybody put their fists up in the air. 'We're gonna kick some ass, we are gonna have the best time, Van Halen!' That was the excitement of it."