Joe Elliott says Miley Cyrus is a 'rocker at heart'
Def Leppard star Joe Elliott appeared on Hotpress, where he discussed Miley Cyrus' approach to rock music and his memory of their recently-finished tour with Mötley Crüe, The Stadium Tour.
In November 2019, Mötley Crüe announced its reunion with a video shared on socials, adding an official statement about why they reunited again after signing a cessation of touring agreement. One month later, they broke the news by announcing a Stadium Tour with Def Leppard and made many fans excited about their reunion following six years.
Although both bands announced the tour for 2020, it had been postponed for various reasons at that time. Finally, they started the Stadium Tour on June 16, 2022, and finished it on September 9, 2022, playing more than 35 shows and living amazing moments together. The bands sold over 1.3 million tickets and earned a whopping $173.5 million from the tour.
Recently, Joe Elliott opened up about his memories of touring Mötley Crüe before discussing Miley Cyrus' connections to rock music. According to him, he collected a lot of great memories with Crüe bassist Nikki Sixx, saying that he was a great person.
"Me and Nikki were like two peas in a pod," Joe says when the interviewer asked about his memories about the heavy metal guys. "He's been sober now for 21 years after literally dying in the '80s – 'Kickstart My Heart' is autobiographical. We were in and out of each other's dressing-rooms all day long, just talking about music and our kids. He couldn't believe we all share a room because they've got one each. Nikki is such a cool guy."
Joe Elliott says Miley Cyrus has a 'rocker heart'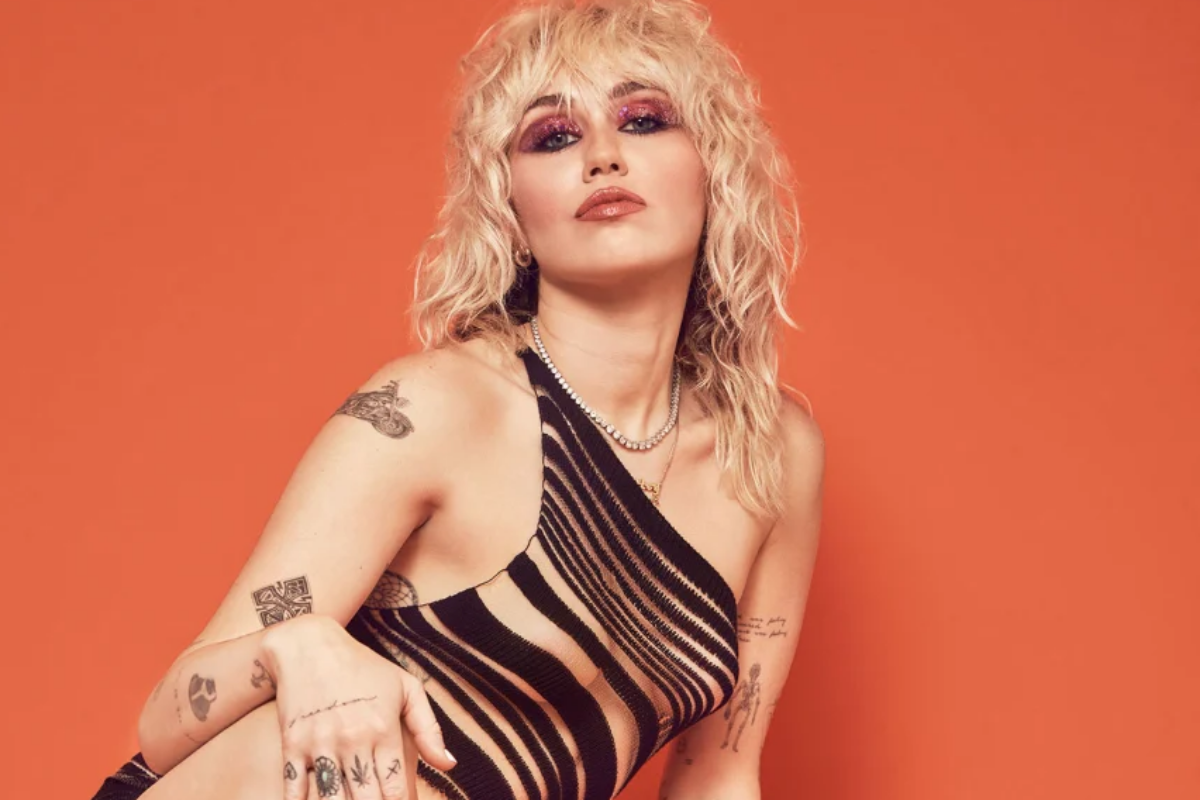 The 63-year-old musician then talked about Miley Cyrus and her Black Dog cover by Led Zeppelin she performed in 2019. As you know, Miley Cyrus also previously appeared on Metallica's The Blacklist album. However, when Elliott talked about Miley Cyrus, he said that she has a rocker's heart.
"She's fantastic," Joe comments, adding, "really, really cool. It's difficult for child stars to break out of that thing – Macauley Culkin never really did – but Miley has. I remember her dropping that video of her singing Led Zeppelin's 'Black Dog'. Fucking hell, wow! Everybody knows she's a rocker at heart. She was very respectful of our stuff and really enthusiastic about doing it. We just worked out who was going to sing which lines. She was great."
On Taylor Hawkins tribute concert took place September 27, 2022, Def Leppard even shared the stage with Miley Cyrus and Foo Fighters, playing Photograph to honor the late drummer.
In May 2022, Joe Elliott answered whether Def Leppard was responsible for the Mötley Crüe reunion during his appearance on 98.7 The Gater radio station. The singer had said it was not about their band.
"No, I don't think it is," he said. "It was nothing to do with Def Leppard specifically, but it was an idea that was put to us, when they decided that if they went out with a band like us, they might [get back] together. So we had been encouraging of it, but we didn't actually suggest it."