Joe Elliott Reveals How Mick Jagger Affected Def Leppard's Hysteria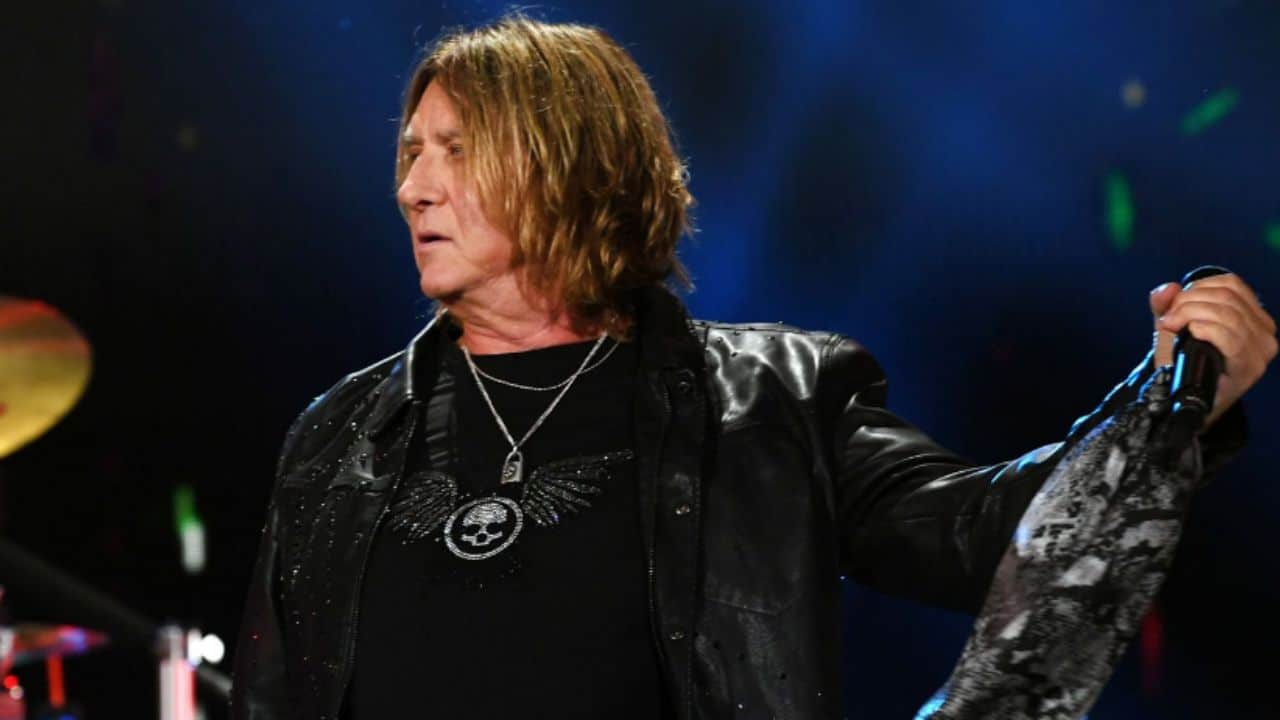 Def Leppard frontman Joe Elliott appeared on Consequence. The successful vocalist mentioned in the interview the writing process of the album Hysteria, one of the most successful albums of the band, and Mick Jagger's inspiration for the song Excitable indirectly.
Hysteria is an essential album for Def Leppard not only in a commercial sense but also emotionally. Although the band was delayed after hard days and many mishaps in the mid-80s, it released Hysteria in 1987.
However, the difficult days and the efforts made paid off. With 12 tracks and more than 62-min listening time, the album has sold over 20 Million copies worldwide, while selling over 12 Million copies in the US alone. Hysteria, the band's longest album to date, peaked at number one on both the Billboard 200 and the UK Albums Chart.
Anyway, in his brand new interview with Consequence, Joe Elliott touched on the writing process of the album. According to Joe, the band isolated themselves in Holland to make the album.
"We were stuck in Holland. While all the other bands that people often compare us to were kicking off in the States doing the Sunset Boulevard thing, we were living next to a windmill in Holland, making this album! Isolated."
Def Leppard vocalist Joe Elliott Revealed Hysteria Album's Writing Session
Joe goes back to the old days and reveals unknown stories about the process of making the album. And he also talks about Mick Jagger's influence on the Excitable song.
"It was a four studio complex, and Mick Jagger came in, and he brought Jeff Beck along with him. He took us all out to a nightclub, and it just happened to be a gay nightclub that played loads of disco. That inspired us to write 'Excitable', and it all came about from the little bit of networking that we did.
"But the rest of it, you're just listening to the music that's happening at the time. When we first got together in 1984 in Dublin to start recording, Frankie Goes to Hollywood were just kicking off, and the sonic sound that they achieved with producer Trevor Horn's sounds … we would sit there listening to this, and even Mutt [Robert Lange, producer] would be going, 'Wow. This is something else'."
Back in April, Gene Simmons made an appearance on Jeremy White Podcast and praised Def Leppard by touching on their best-selling album, Hysteria. When White said that he is a huge fan of KISS and Def Leppard, and their Hysteria, Simmons said that he knows them very well and the album is still fantastic.
"[The album is] fantastic, and I know the guys well," Simmons says.
Gene Simmons then spoke about Hysteria's producer Mutt Lange. Revealing the producer's impact on Hysteria, Simmons said that Lange made them play the entire song string at a time. According to him, no one will ever do that without Mutt Lange.
"Mutt Lange, the producer, actually made them hit a note, a string at a time," he adds. "So, you play the whole song string at a time."
"Then you do another track to make up the chord. Usually, you do a chord, whatever your chord variations are, and you get a full four, five, six strings on it. Nope, Mutt would make them record a note at a time.
"As the chords moved a note and then you'd come back. Obviously, it took over a year. There are exceptions to the rule, but without a Mutt Lange or somebody there, you're not going to be able to do that.
"You may as well be true to your own soul if you know what I mean."