Mötley Crüe's Nikki Sixx Recalls His Wife's Brutally-Honest Remark To His Stealing Things: "You're A Criminal"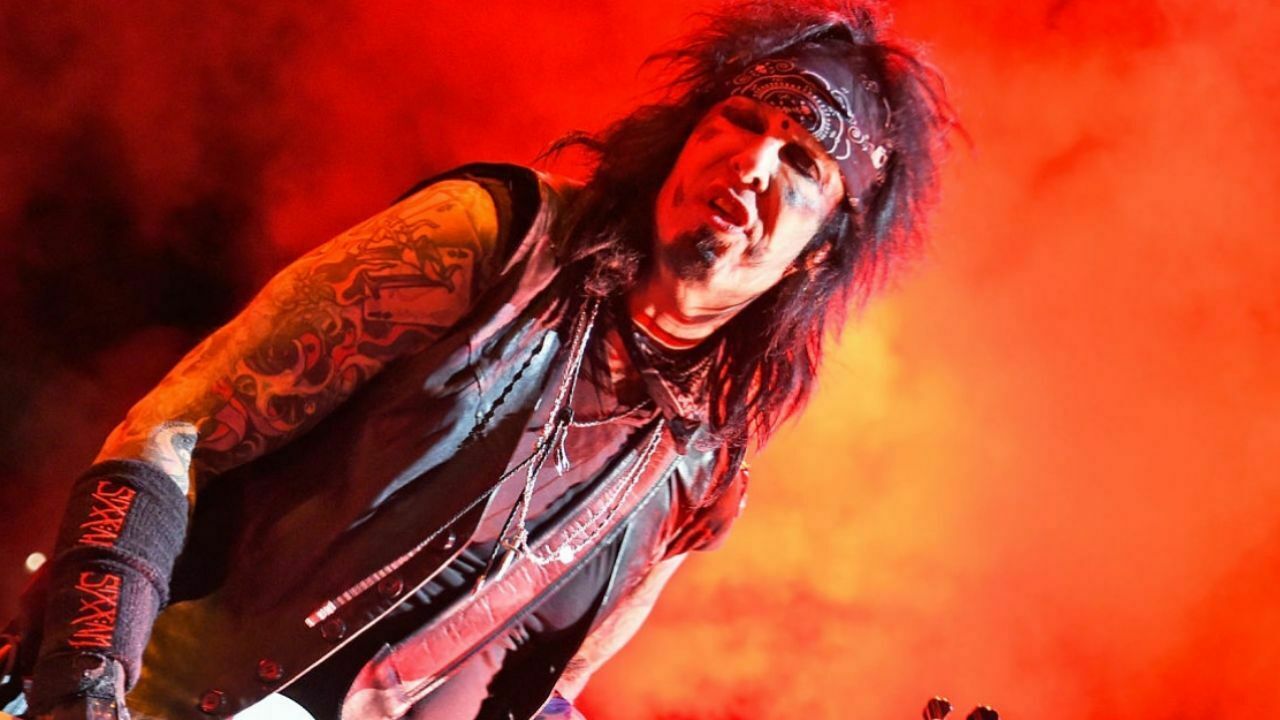 Mötley Crüe bassist Nikki Sixx has looked back on her wife Courtney Sixx's brutally-honest remark on his stealing things in the past and said that she told him that he's a criminal.
Having more than $50 million net worth, Nikki Sixx came to world prominence as the bassist of his co-founded heavy metal band Mötley Crüe, which is a band that was firstly activated from 1981 to 2015 and later then announced its reunion in 2018. Debuted with the band's Too Fast For Love in 1981, Sixx performed in every album of the band.
Outside of his musical career, Nikki, who's currently promoting his new book The First 21: How I Became Nikki Sixx, is a photographer and author. One of those efforts that were contributed by Sixx was his autobiography The Heroin Diaries: A Year in the Life of a Shattered Rock Star, and it achieved world success.
However, in a recent interview with The Eddie Trunk Podcast, Nikki recalled how he stole his stage name, Nikki Sixx. In his new book, Sixx had mentioned that he stole things like piano or his stage name. During the conversation, the interviewer asked him that how he stole his stage name. Recalling those days, the musician revealed his wife's brutally-honest remark.
"Yeah, well, first of all, on the criminal tip, the piano, we'll talk about that in a second, but I had this whole thing, I was looking at these chapters laid out, and I said to my wife, 'I just want you to read this, tell me what you think,'" Sixx says.
"And she's brutally honest, she'll be like, 'I don't get it,' or, 'I really love it.' She goes 'Wow, you're a criminal.'
"I was like, 'What are you talking about?' And she goes, 'Look at all the stuff you did…' I go, 'Whoah, hold on, did you not get the message?' She goes, 'What's the message?'
"We were doing this, we were stealing that, these little ideas here, selling lightbulbs, selling pianos, scamming this because we needed bass strings, we needed a bigger drum riser than anybody else, we needed posters, we needed money for rehearsal, or gas to get to the gig, we needed to eat…"
Nikki Sixx Adds He Worked So Hard
Later than, Nikki continued by admitting that he worked so hard to come to his current place. The bassist has also said that he pawned his own bass and sold his own blood to describe himself.
"And that's what that was all about," he continues. "I was willing to work my ass off all the time, but sometimes take a little thing here and there, including selling my own blood, pawning my own bass.
"Whatever it took, yeah. I guess there's something in there. I didn't realize in writing the book that there is a little bit of a path to showing what hard work and dedication, and doing whatever it takes, it's in there, there's a little bit of a roadmap in there I think."
Elsewhere in the interview, Sixx disclosed how he became Nikki Sixx. Revealing his career-changing moment, Nikki Sixx added that he got his stage name from his ex-girlfriend Angie's scrapbook.
"The band was called The Squeeze, I had this girlfriend, Angie, and I had lived across the street from Hollywood High School, and the house burnt down," he reveals.
"Luckily, I had my bass with me when it happened, or it would've been the end – I really only had one pair of boots and jeans, a couple of t-shirts…
"So I moved in with Angie, and I was looking through her scrapbook, and at the time I was Nikki London of [pre-Motley Crue band] London, and it was me, and Lizzie Grey, Dange Rage, John St. John, and different singers – we were trying to find the right singer.
"I was looking through her scrapbook, and I see this Nikki Sixx, and I've been thinking about changing my name to Nikki Nine because I said to the guys, 'Do we want to be The Ramones, like Lizzie London, Dane London, Nikki London…?'
"I didn't want it to be my band because I like to be part of the team, so I saw his name in this scrapbook, spelled Niky Syx or Syxx, so she came home and I said, 'Hey, I'm now going to go as Nikki Sixx.'
"She goes, 'You can't go as Nikki Sixx, there's another Nikki Sixx!' But you know when you're young…
"This is what I loved about the book, and I discovered about myself and about other young people – who cares…
"There's another Nikki Sixx, he's not going to make it, I'm not going to make it, who cares, and I stole it, but I did make it, and he became really religious."