Dream Theater's John Petrucci Reveals Rare Stories About His Relationship With Mike Portnoy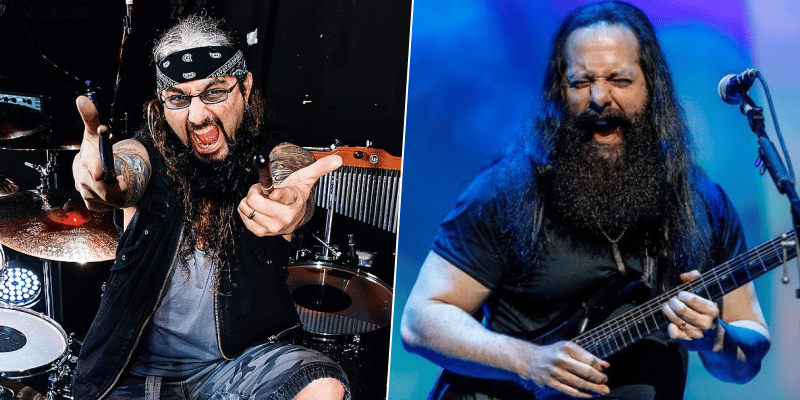 In a new conversation with Rock Talk With Mitch Lafon, Dream Theater guitarist John Petrucci, also known as one of the founding members of the band, talked about his relationship with Mike Portnoy and revealed rare-known stories.
While he was talking about Mike Portnoy, who was a member of the band from 1985 to 2010, John took fans back to their youth and meeting days. He also touched each other's families and said that they grew up together.
When the interviewer asked, "Let's talk about Mike. He leaves the band and goes off and does Twisted Sister stuff, what did it mean to you when he left, on sort of a persona level? Was it difficult on a personal level to say, 'Wow, we're losing this great talent, but I'm losing my brother'?", John said:
"Yeah, of course, no doubt about it. We met when we were 18 years old – met him at Berkeley, John [Myung, bass] and I went there. Out of high school, we met Mike, he happened to be a fellow Long Islander, New Yorker, and we formed a band, and we were in a band for 25 years.
"You know the history of Dream Theater, so yeah, that was a blow as a band member and as a friend – because you are brothers when you are in a band, and you spend a lot of time together.
"And not only do you spend a lot of time together, but your lives are so intertwined, our families all grew up together – our wives were in the same band; when we got married, the wedding parties were like our band and their band, all the kids grew up together…"
He continued: "It's a big, big thing. So thankfully, that didn't go away over the years and, of course, when a band member leaves like that, there's a lot to deal with, there's a lot of business.
"Even if it's amicable things can get sticky; there's a lot to work out. So you get through it, you work it out, and then there's a little bit of breather time; 'OK, time to pick up our pieces and get our professional life back in motion,' which we did right away with Mike Mangini, thankfully.
"And we realized, 'OK, everything's going to be okay – we're moving on.' And great things happened, and as that time is passing, it's a little more contact with Mike Portnoy, you know, a little more hanging out, spending holidays.
"As I said, families have all been friends, kids are all friends, and then eventually we get to the point we're at now, where I'm doing a project – 'Hey, I should get Mike to play on it.' Nothing's weird, nothing's awkward; everything's cool, we're brothers."
Click here for the interview.