Robert Trujillo Makes Flash Comments On Metallica's New Music And Future Shows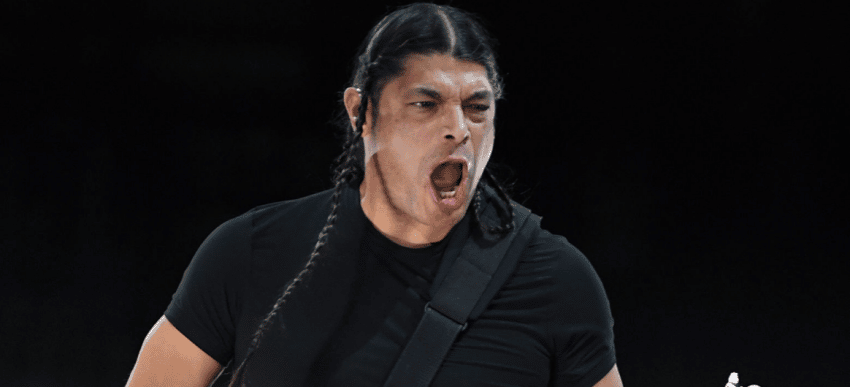 Robert Trujillo, known for the bassist of the Grammy Award-winning heavy metal band Metallica, has just seen on the 230th episode of the Vinyl Guide and made huge comments about the band's new music.
During a conversation, Robert Trujillo said they were connecting every week and talking on new stuff. Robert also touched the difficulty of the communicate and explained how they decided to do a new music.
"Obviously, we've gotta get through this quarantine and all this stuff that's happening with that. In the meantime, we're creating, and I think that is really cool 'cause sometimes it takes a while to get the band together and get four individuals who are living in different places in the same room.
"But it's like, 'Hey, guess what? We don't have to be in the same room right now.' We can make music from our homes and work together and build stuff, and then we'll get in that room together and we'll bang the stuff out, but we'll be 40 steps ahead."
Robert also mentioned the release date and said the following words.
"There's no definite plan as to a release date; I mean, we're just sort of now cultivating the terrain and getting kind of excited about it, to be honest.
"It's kind of a cool thing that we've been able to start focusing on that 'cause it's new for us, we haven't done it this way."
While he was concluding his words, Robert touched the positive sides of lockdown and mentioned the future shows. He also said most artists will be appear with new stuff.
"I don't think many people have done it this way. Everybody's gotta kind-of restructure their routines and their creative flow. And at some point, all this will transition into what it's gonna transition into and we'll have live shows again.
"And I'm sure there's gonna be a lot of new music coming 'cause most musicians are writing new stuff right now, and that's exciting to me."
You can listen the entire interview below.
Click here for more details.