Queen's Adam Lambert Calls A**hole To People Who Disagrees With Him, Slammed Donald Trump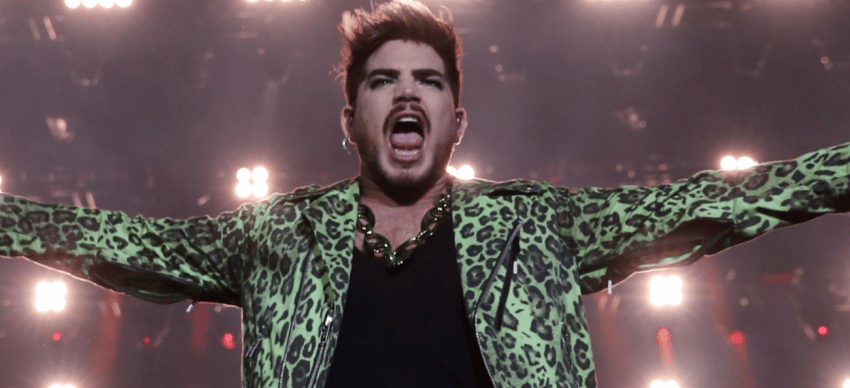 The American singer Adam Lambert, who collaborated with the world-class rock band Queen as lead vocalist in 2011, reacted to people who respond to black lives matter by saying all lives matter and blasted them harshly.
Recently, the successful singer contacted his followers via his official social media account and shared a letter with them about humanity. In the letter he shared, Adam Lambert stated that he is not supporting violence and destruction, he is supporting to refuse to bow down.
Adam Lambert took to his social media to posted the following letter: "I'm scanning through the comments on this post and am appalled by the handful of ignorant, right wing, tone deaf comments that snowball into negative arguments. It's one thing to have an opinion, but there are a few of you that are no longer welcome on my feed.
"To be clear: I'm not supporting violence and destruction I am supporting the right to be enraged… to refuse to bow down. When it comes to matters of human rights, I refuse to support any opposition. Anyone that responds to BLACK LIVES MATTER w 'All lives matter' is an asshole.
"You should know why that's problematic by now. If you don't, quit looking at my posts and educate yourself."
His letter attracted huge interest from the fans and close friends of him. They showed their support as a response to him.
In addition to his letter, Adam Lambert has also sent another message to support his letter and slammed the current President of the United States of America, Donald Trump.
Adam Lambert wrote: "Unfollow me if u can't accept this. Please. You're not welcome. I'll be blocking…. ALSO. TRUMP IS A COMPLETE JOKE. FUCK HIM."
Here's the posts:
https://www.instagram.com/p/CA0eFeNhOmb/?utm_source=ig_web_copy_link